PLASTIC & METAL CONTAINER PRODUCTS WE MANUFACTURE
Although we can manufacture any kind of plastic and container product items, to be more specific, we have included the container items we manufacture the most below.
PLASTIC PAINT & LUBRICANT CONTAINERS
We have been producing plastic buckets since the very beginning of our company. With keeping the focus on durability, we use the latest word-class technologies to deliver the best quality in plastic buckets and pails.
To preserve paints, grease oils, thick chemicals, and so on, different companies always remind us of plastic buckets and pails. The best part is our containers are fully air-tight and strong in structure which protects the insider elements.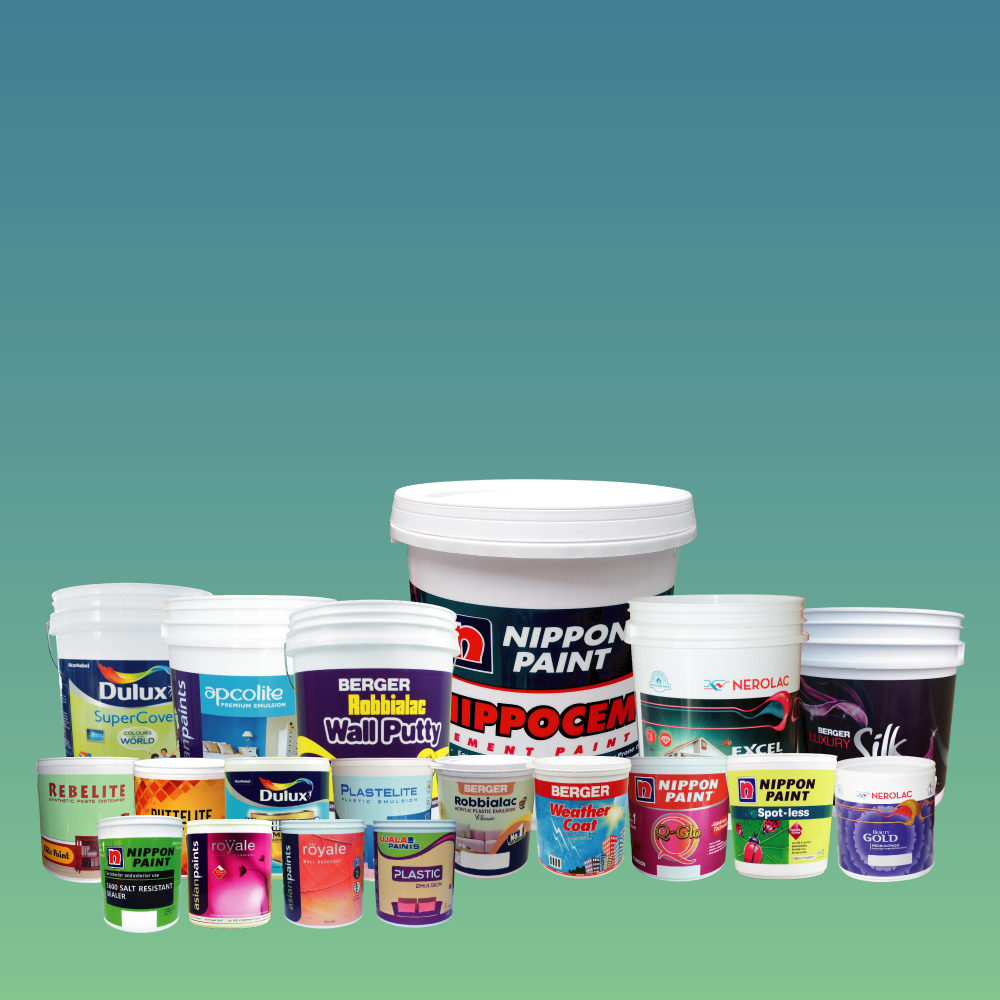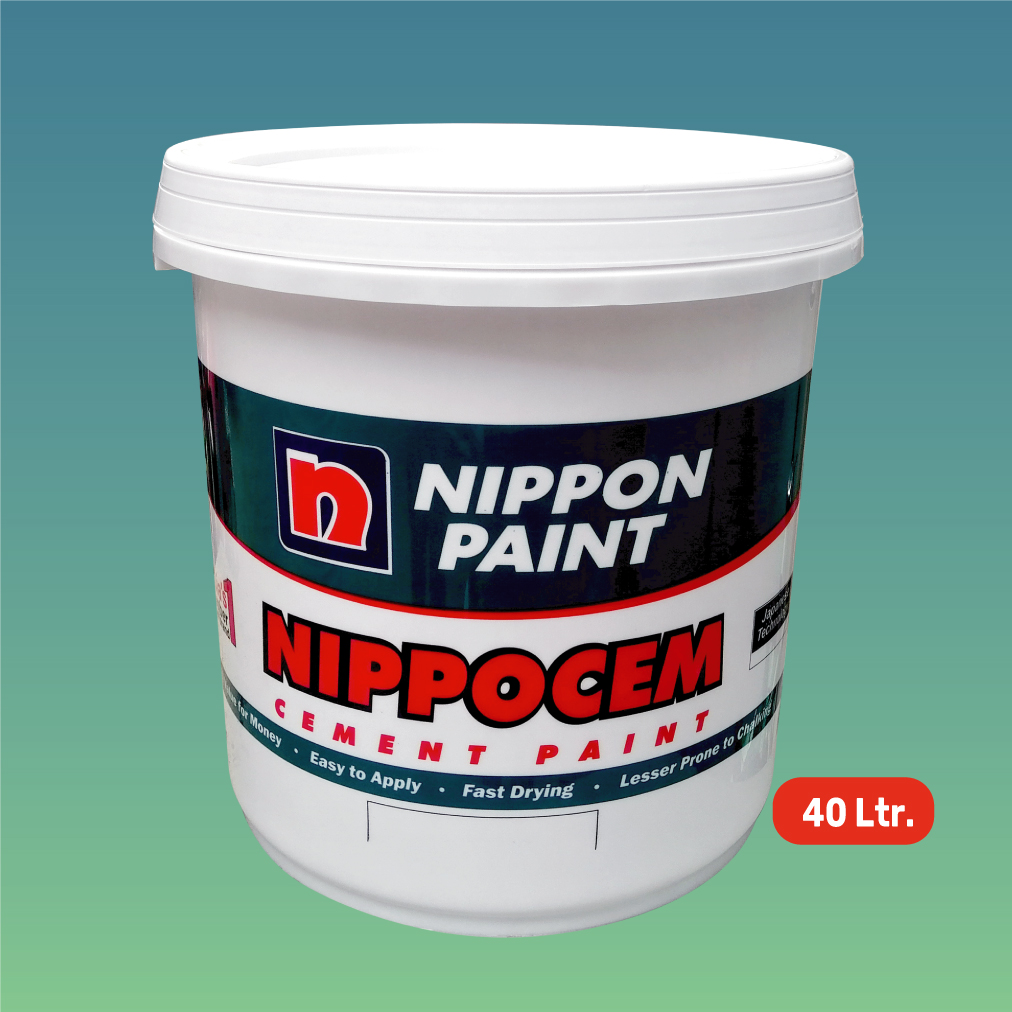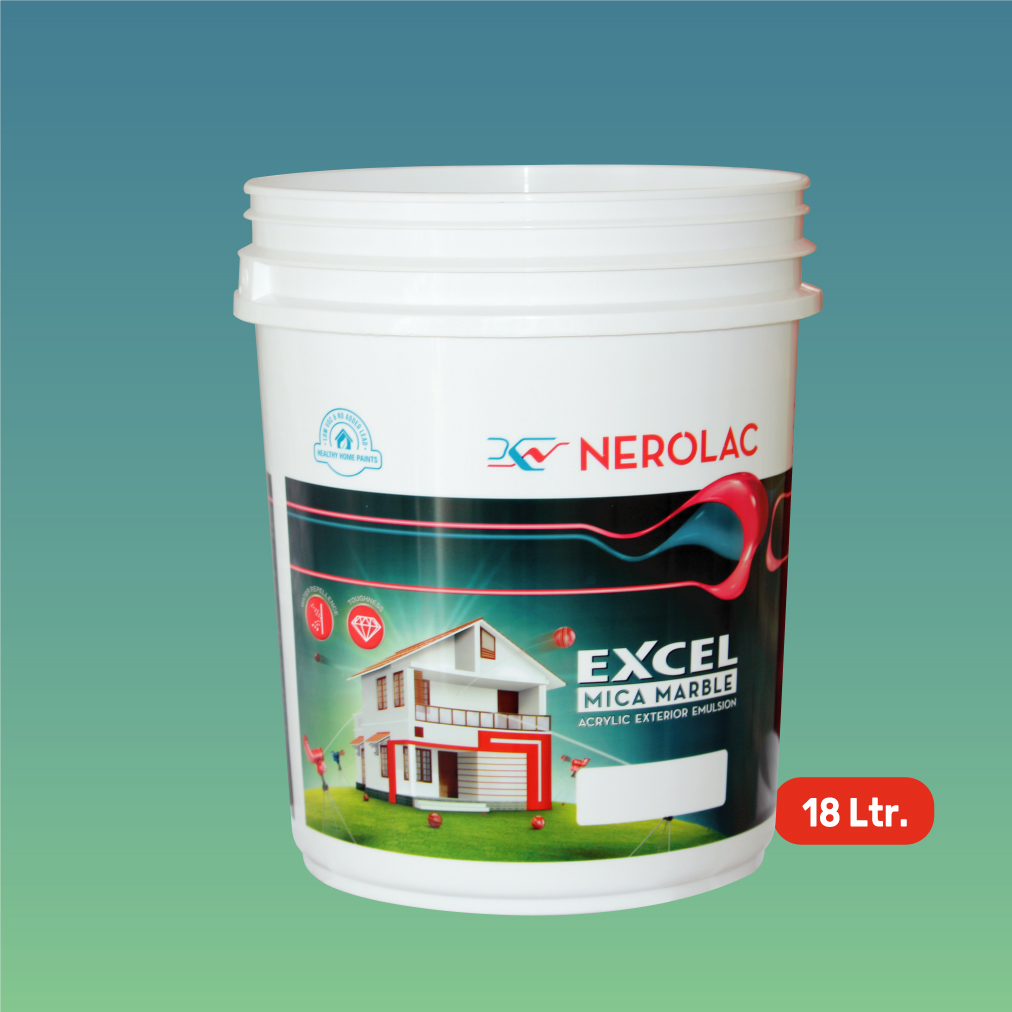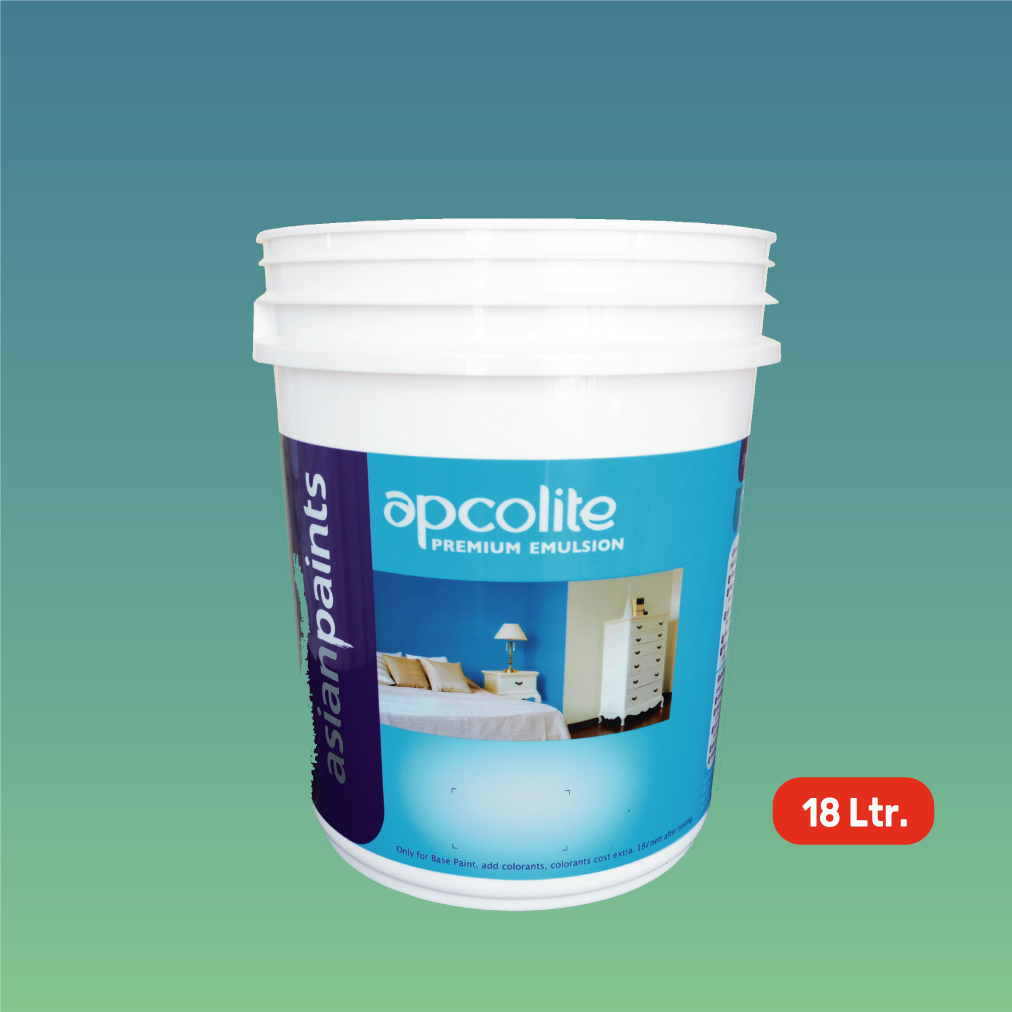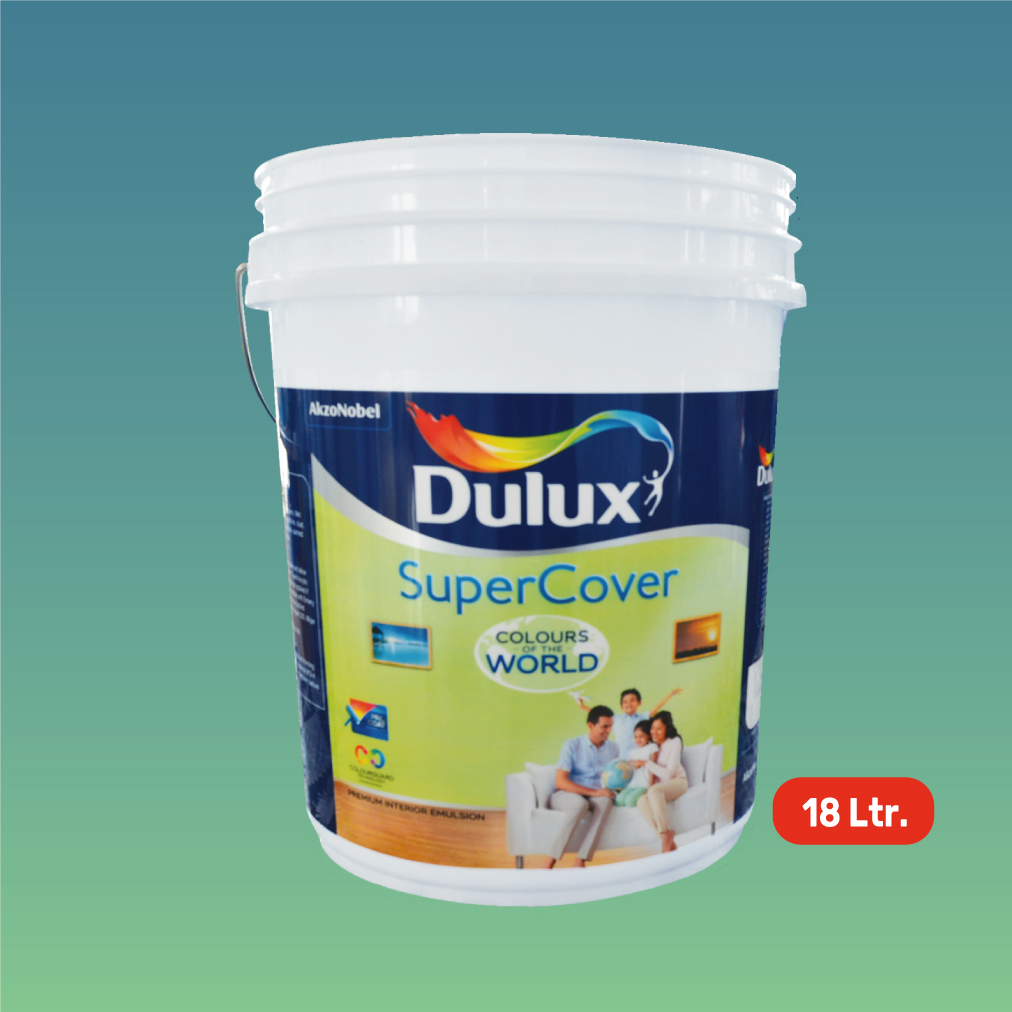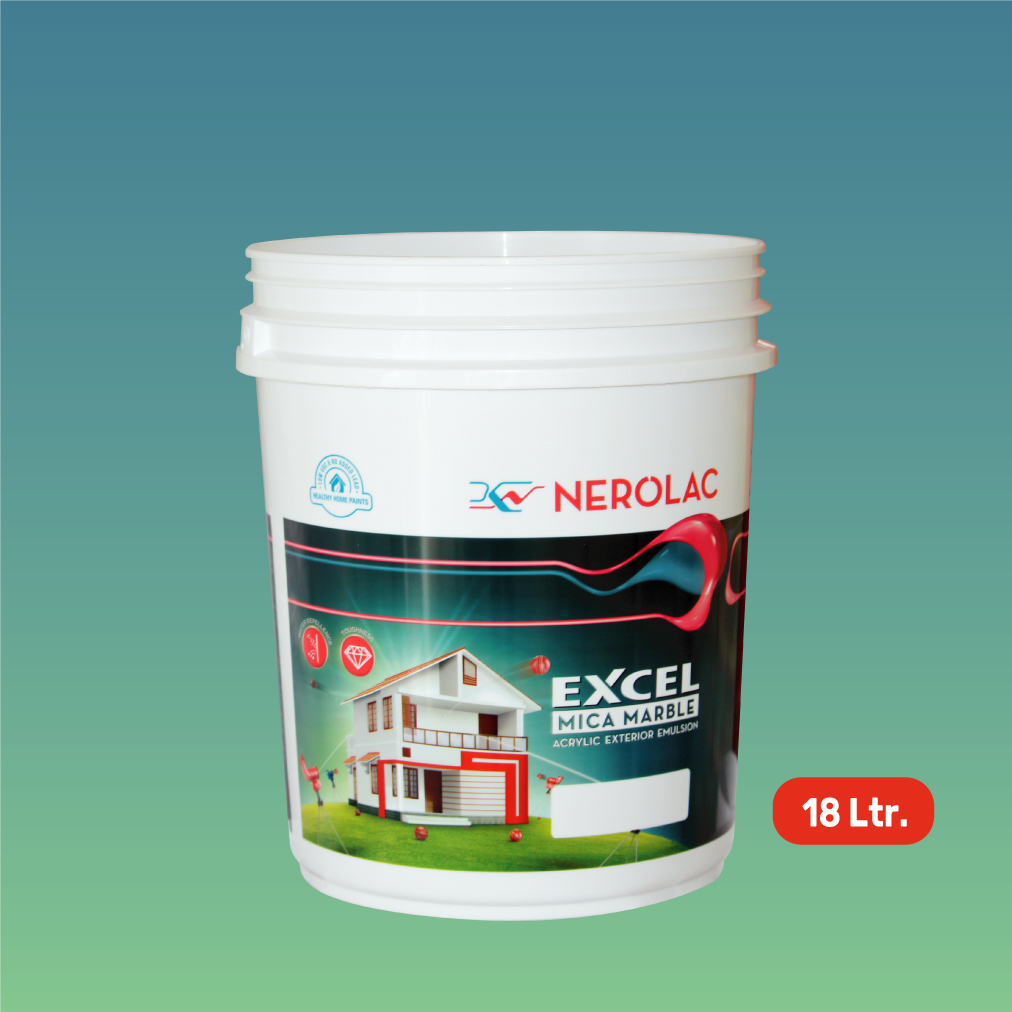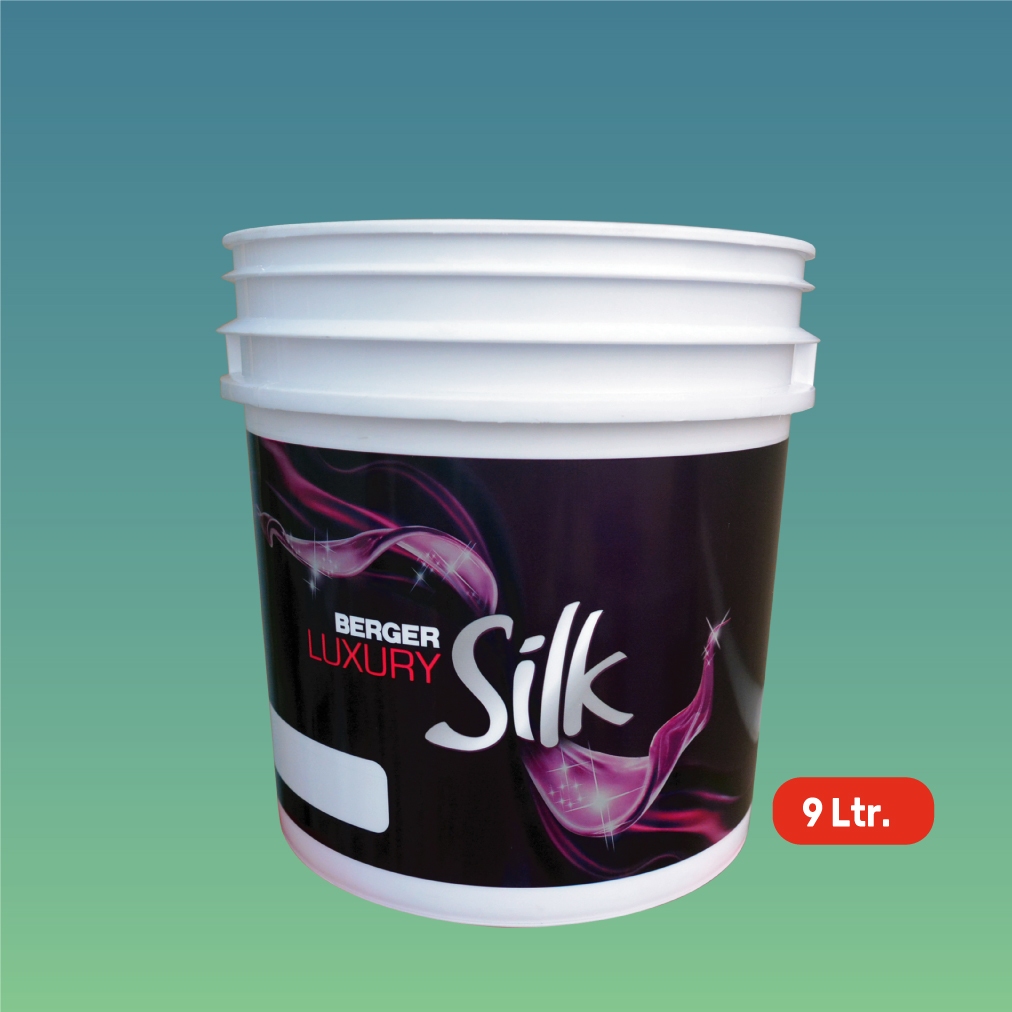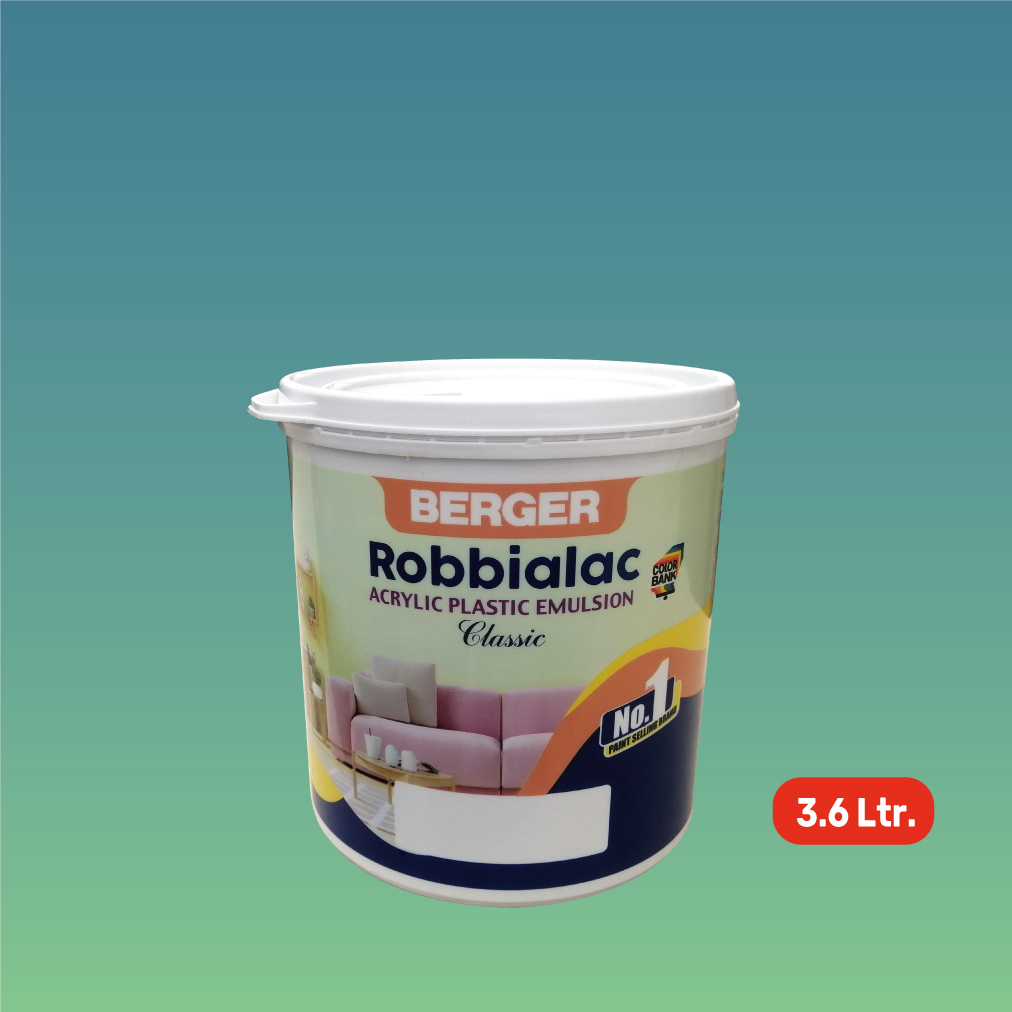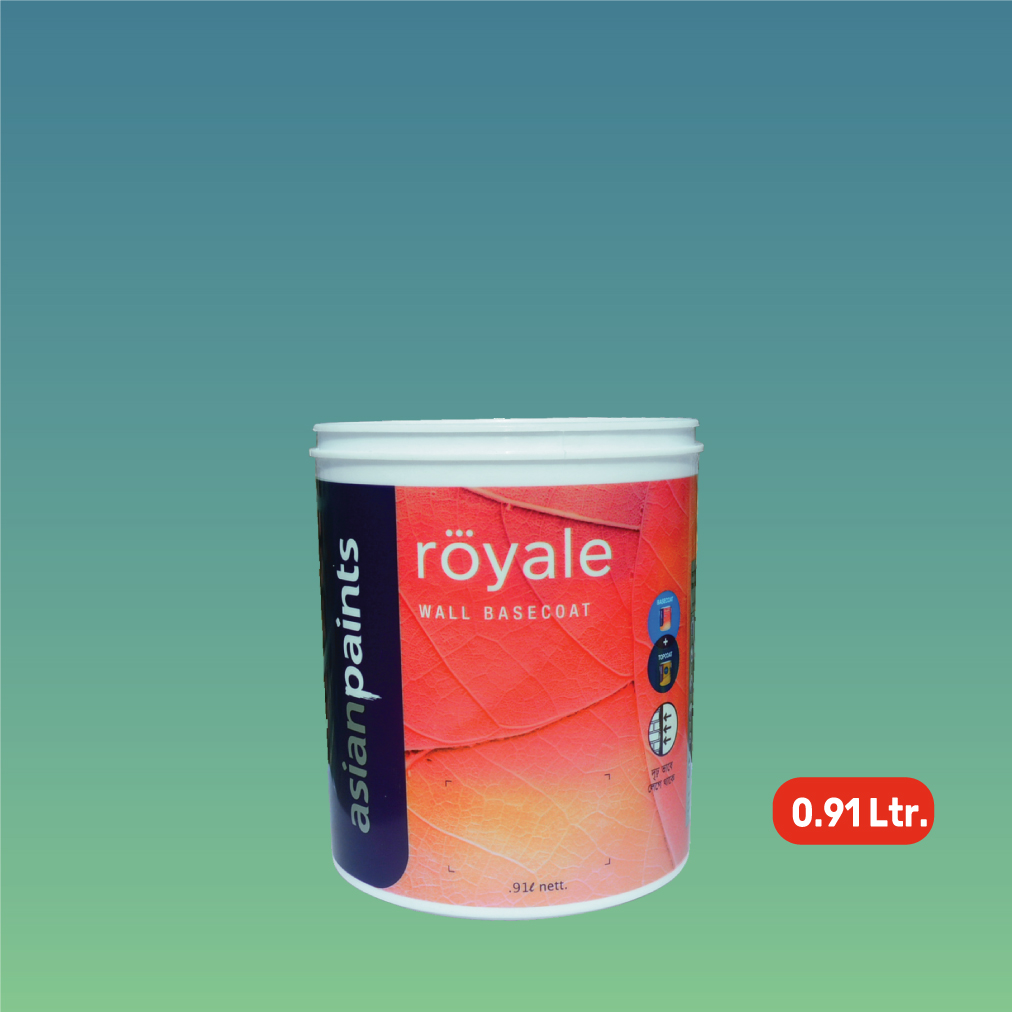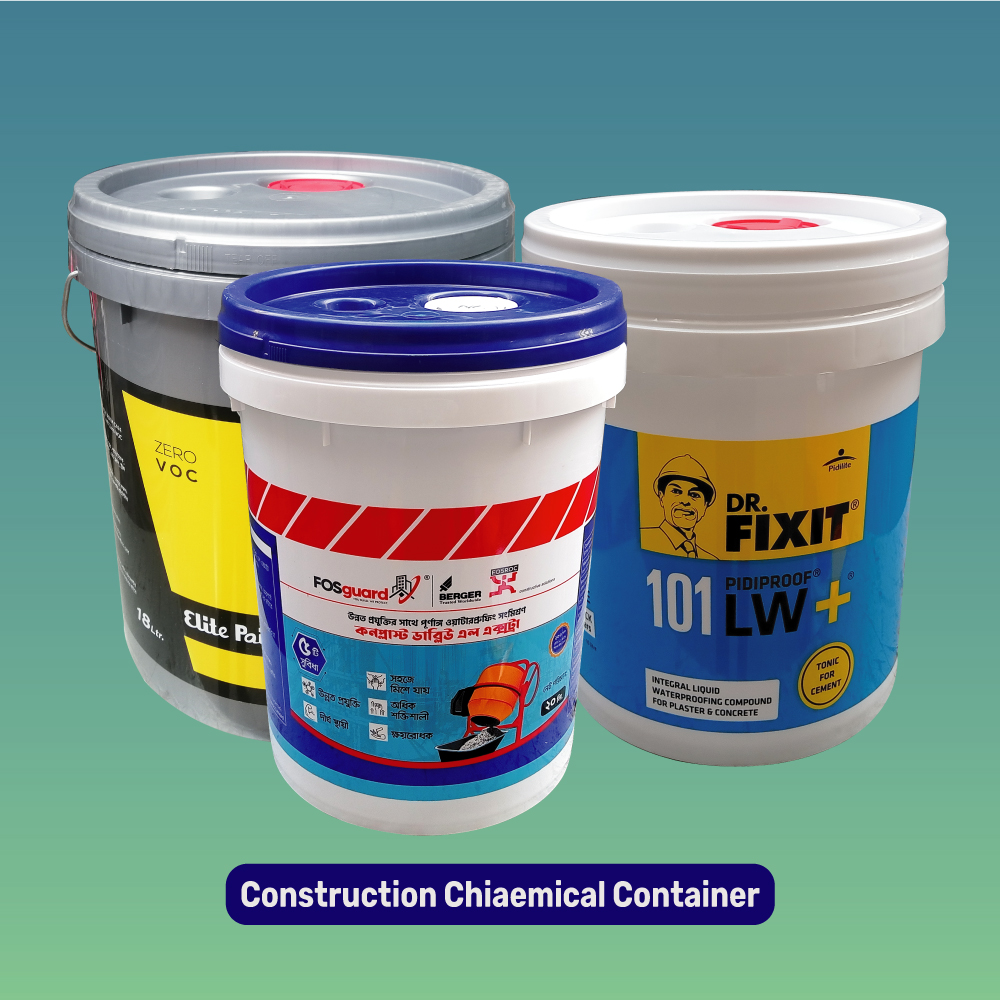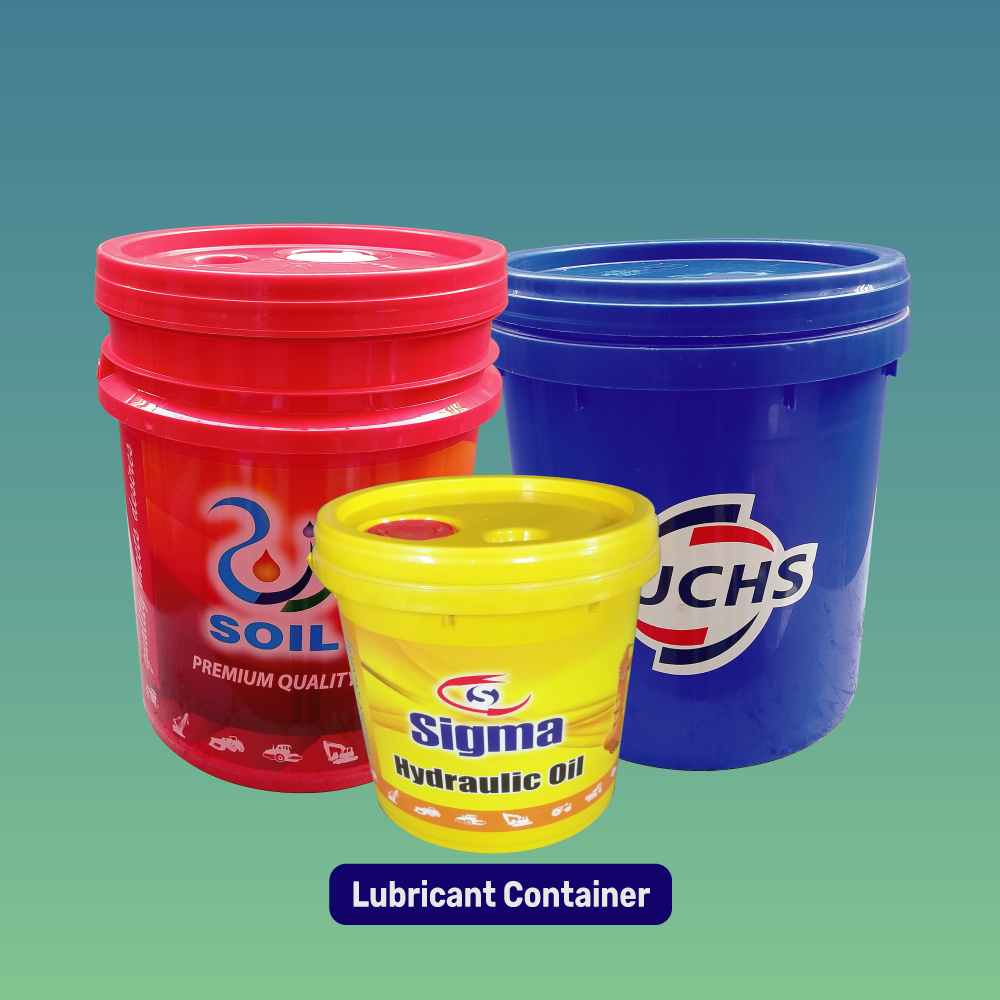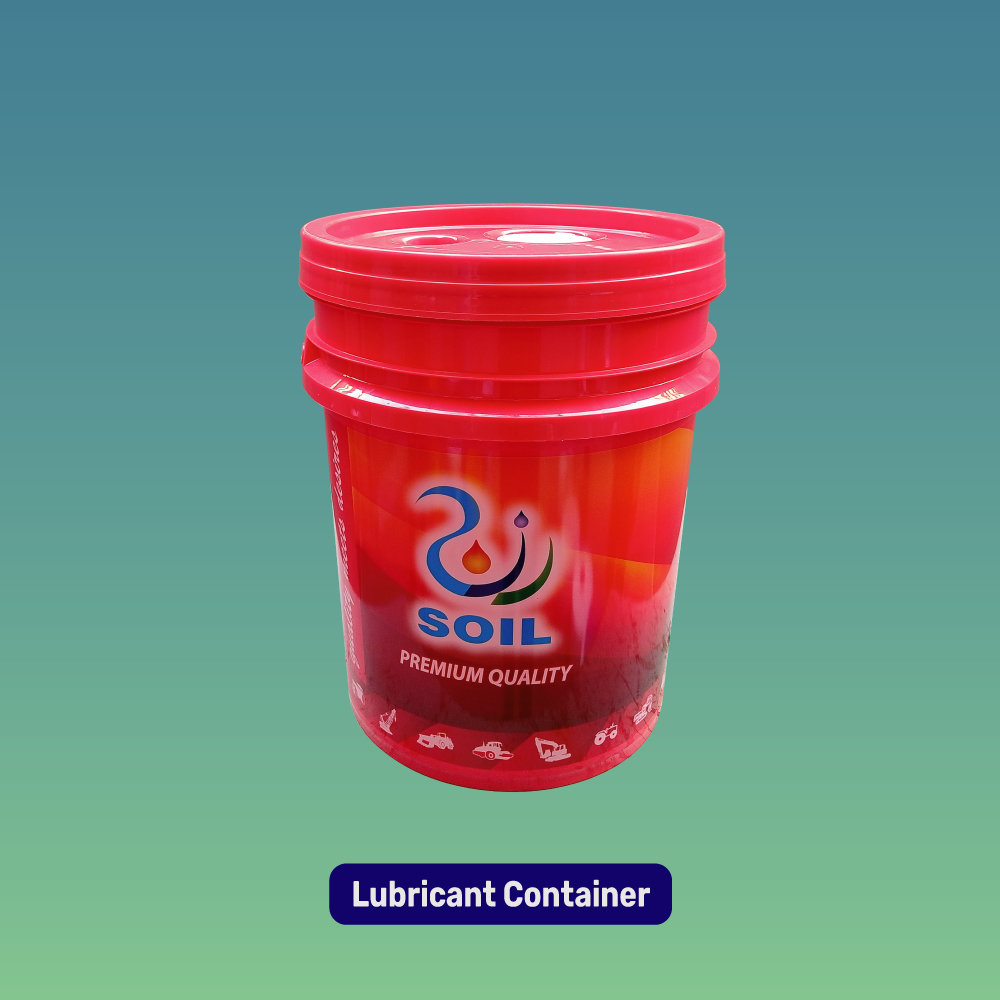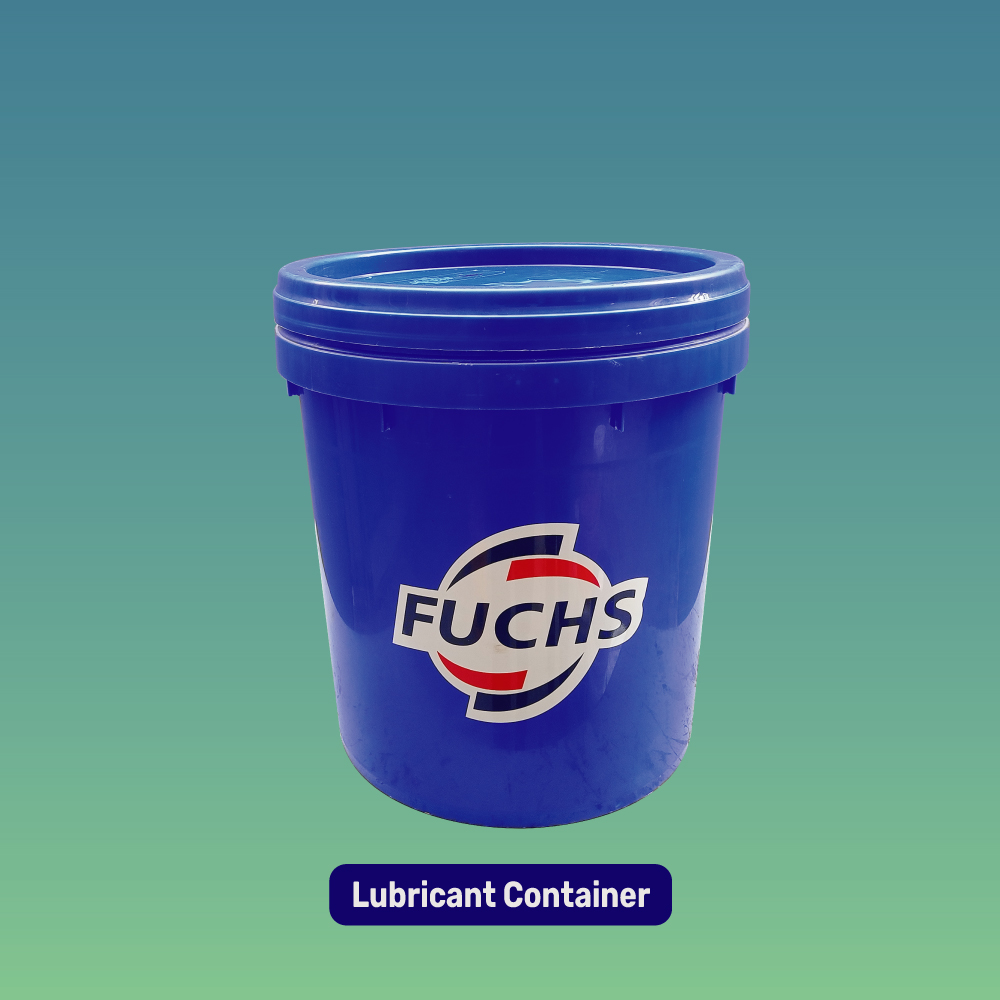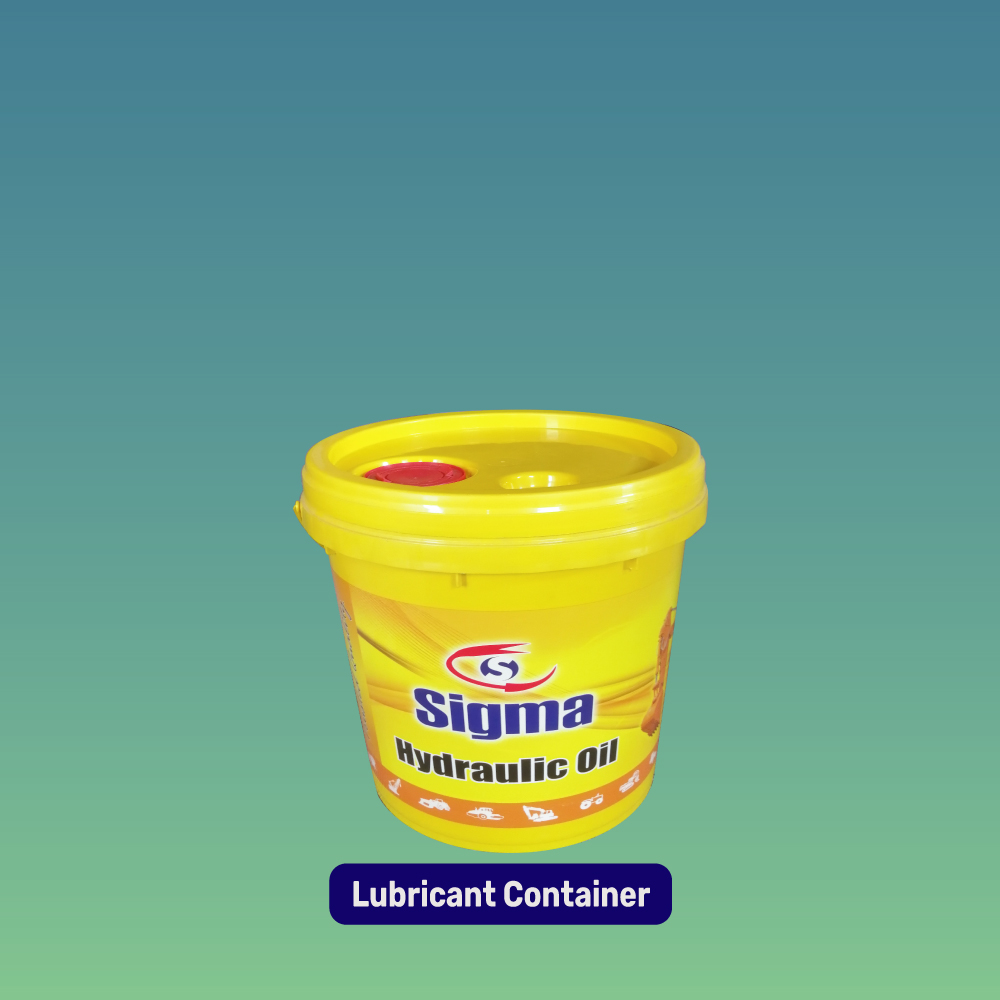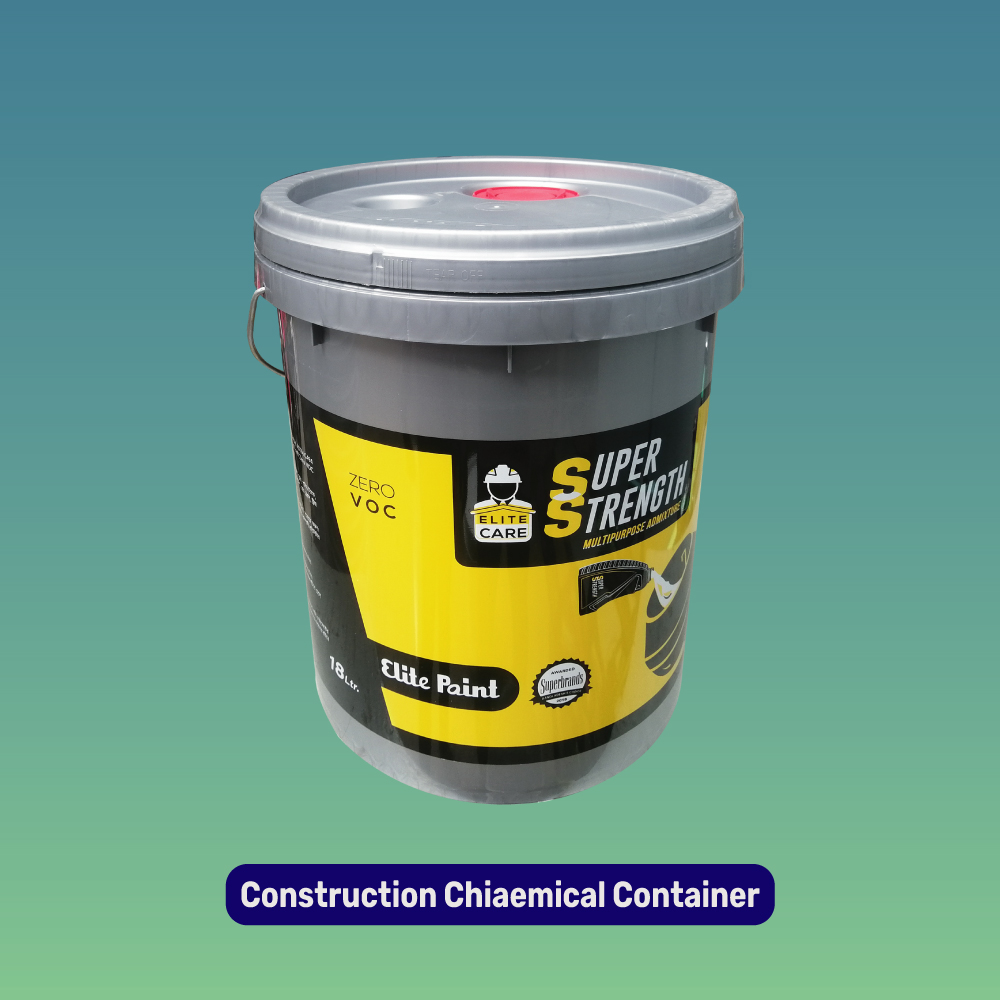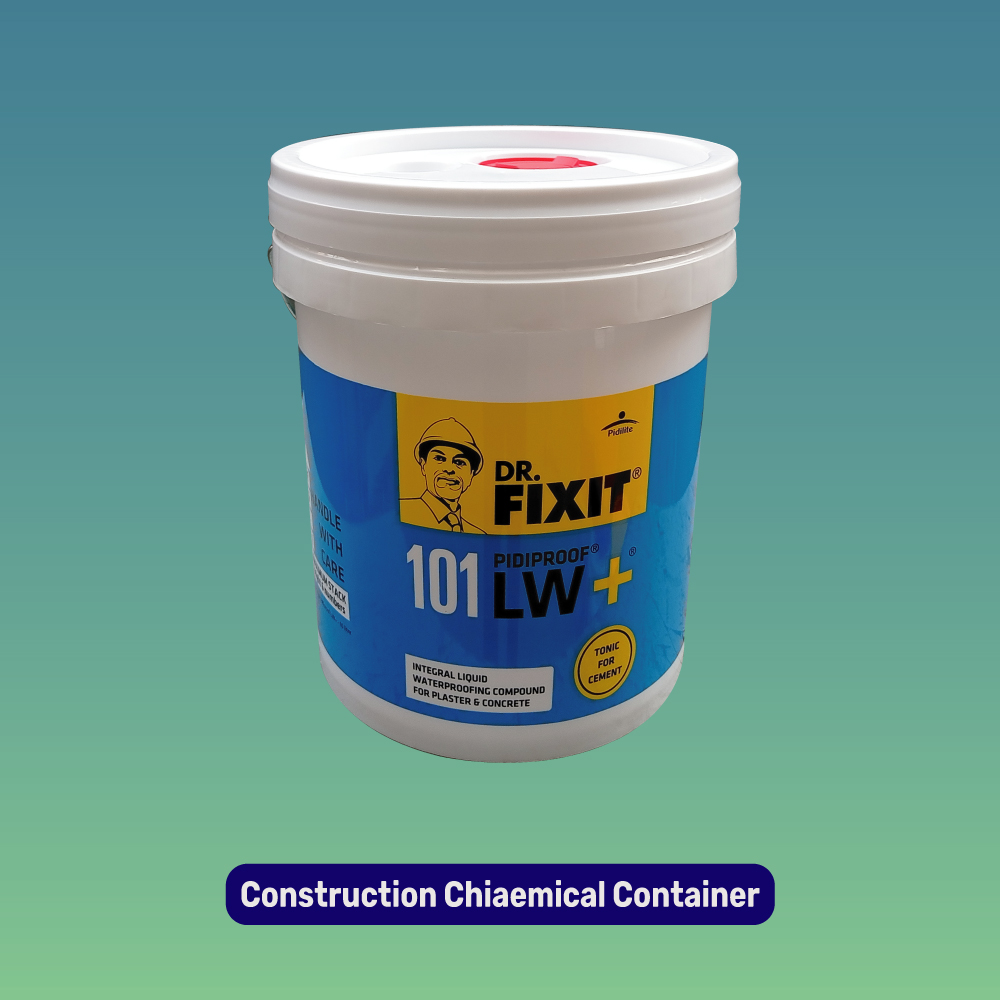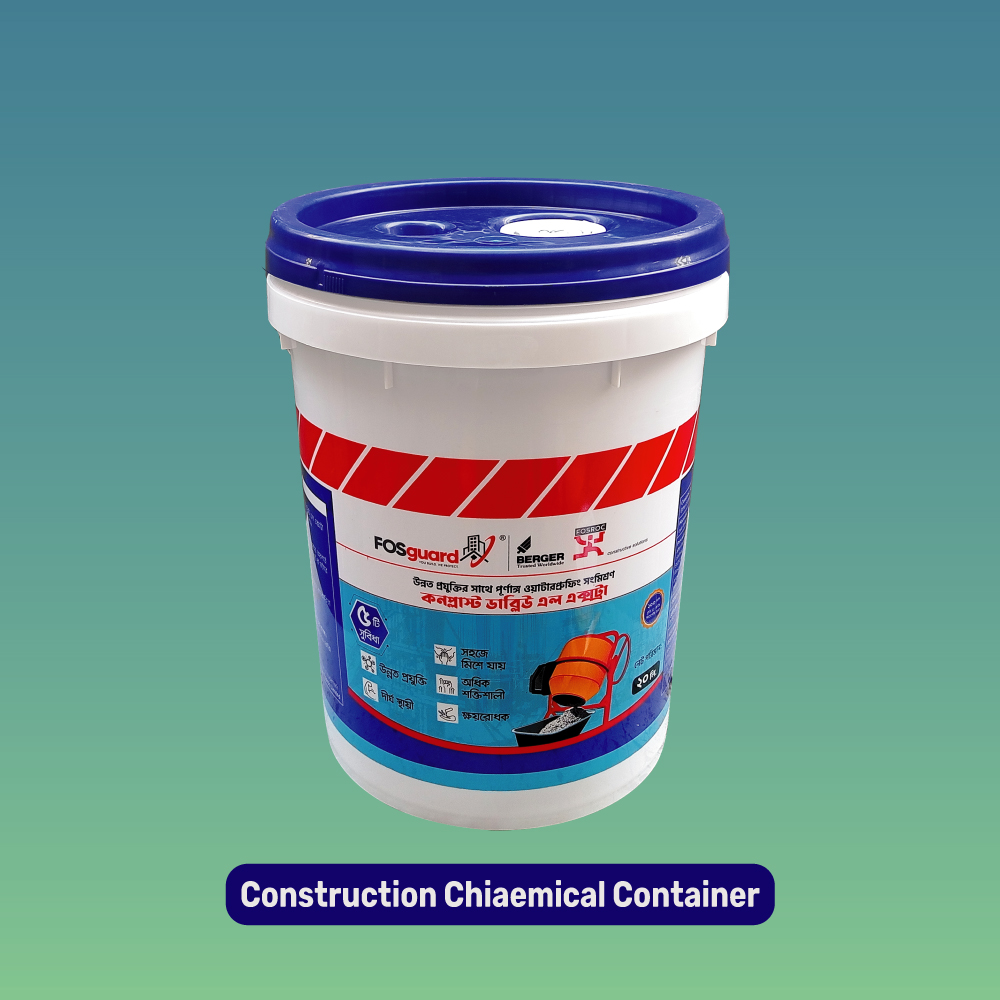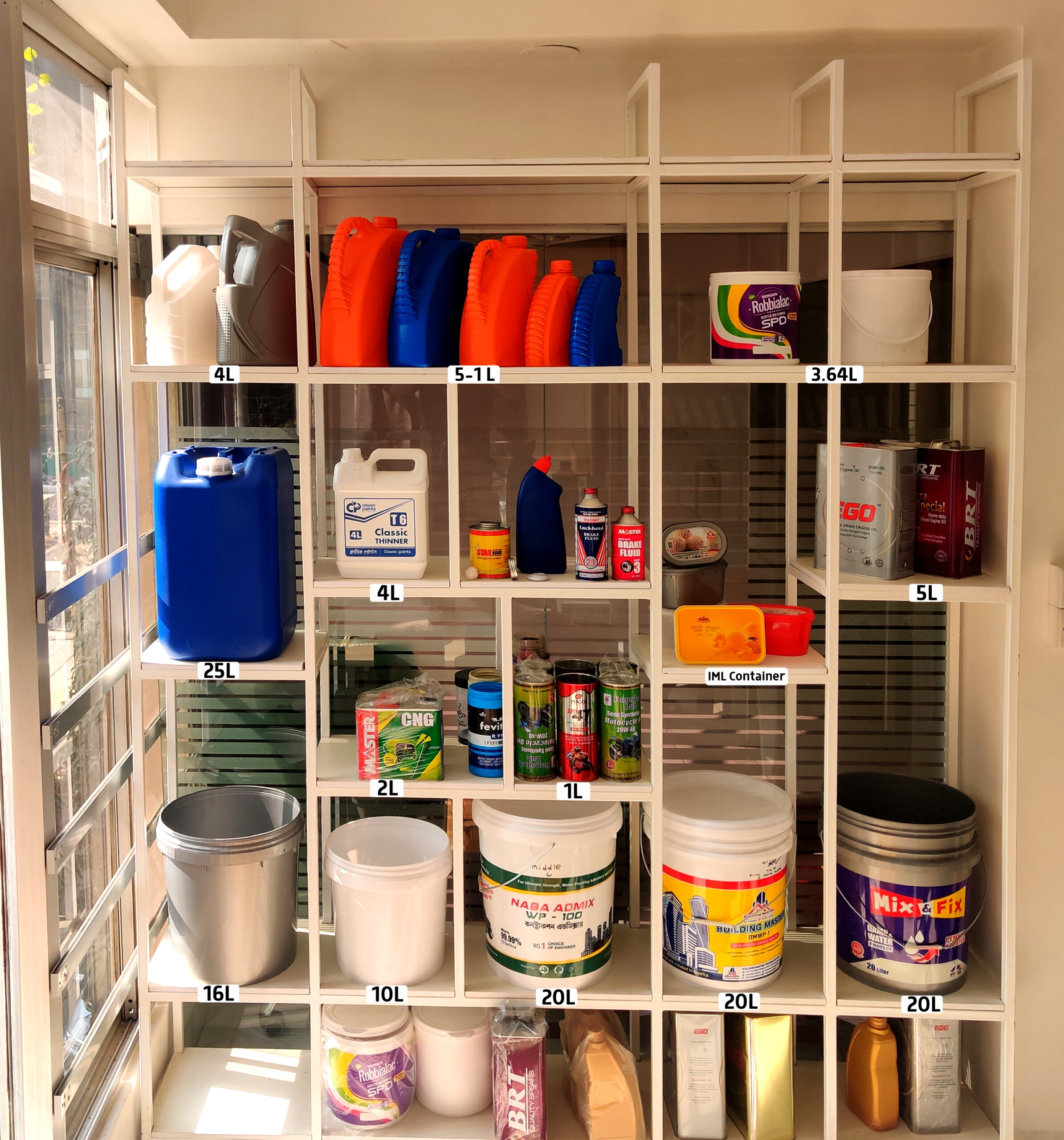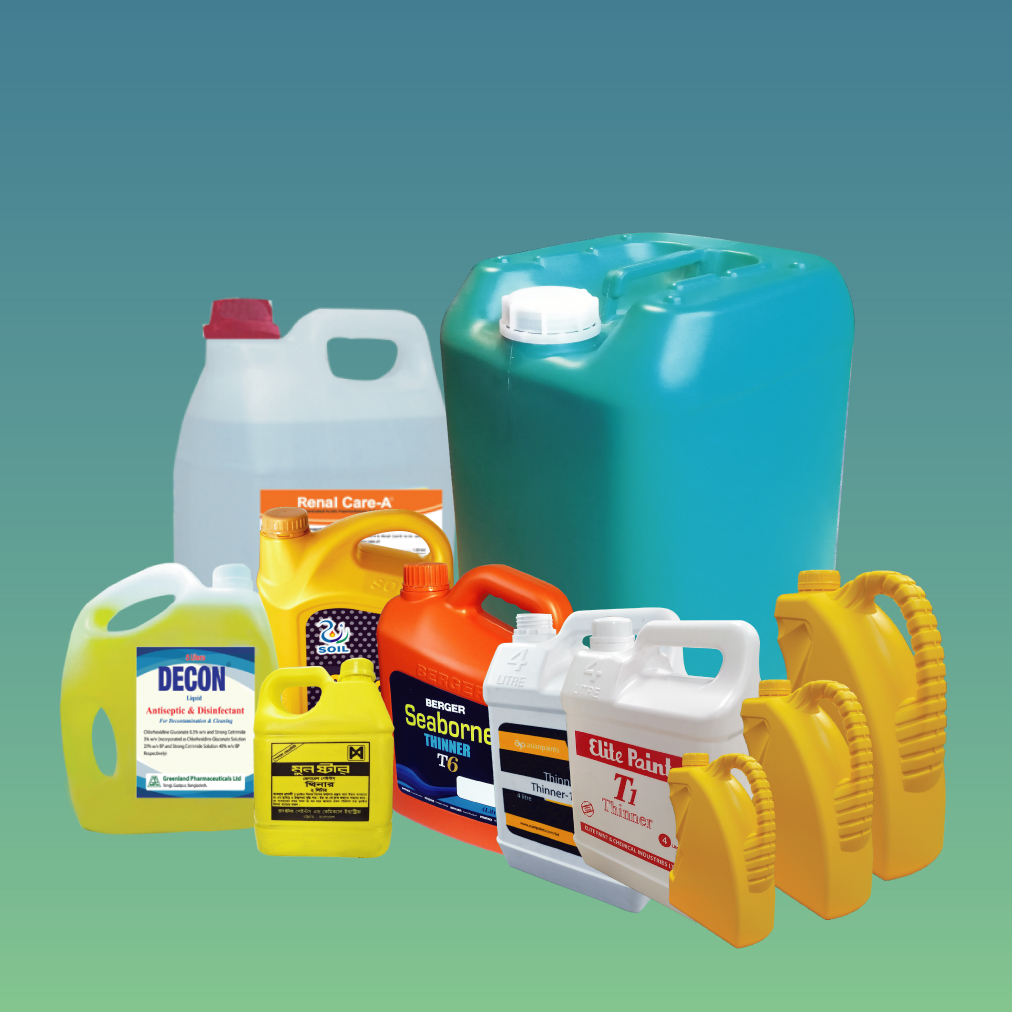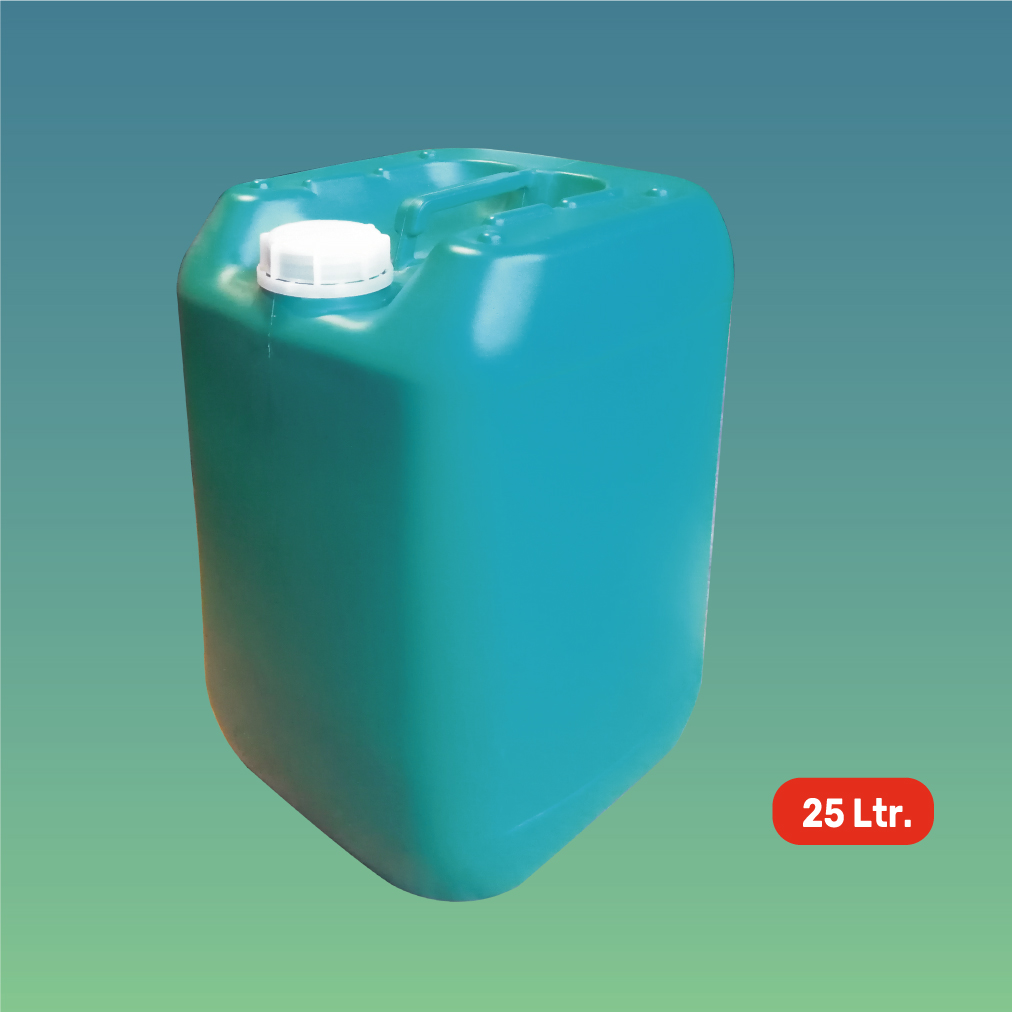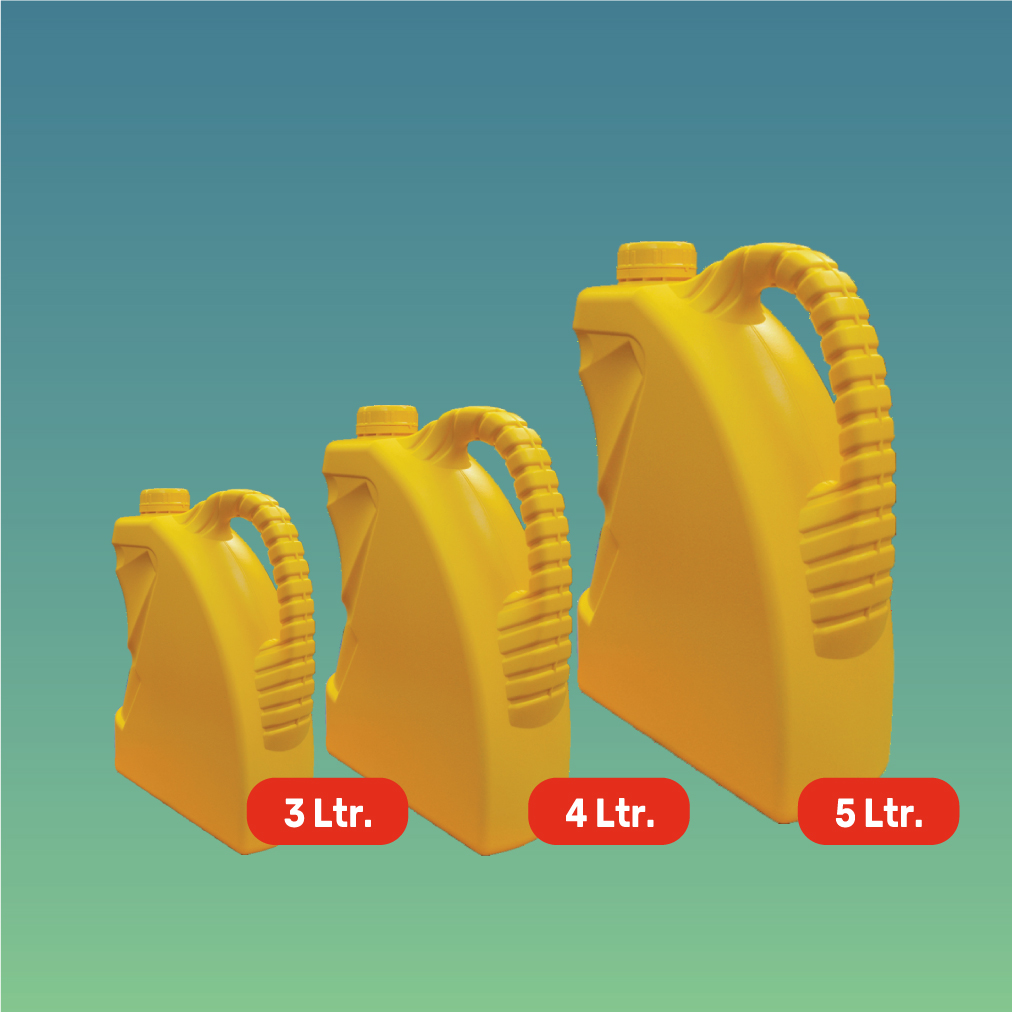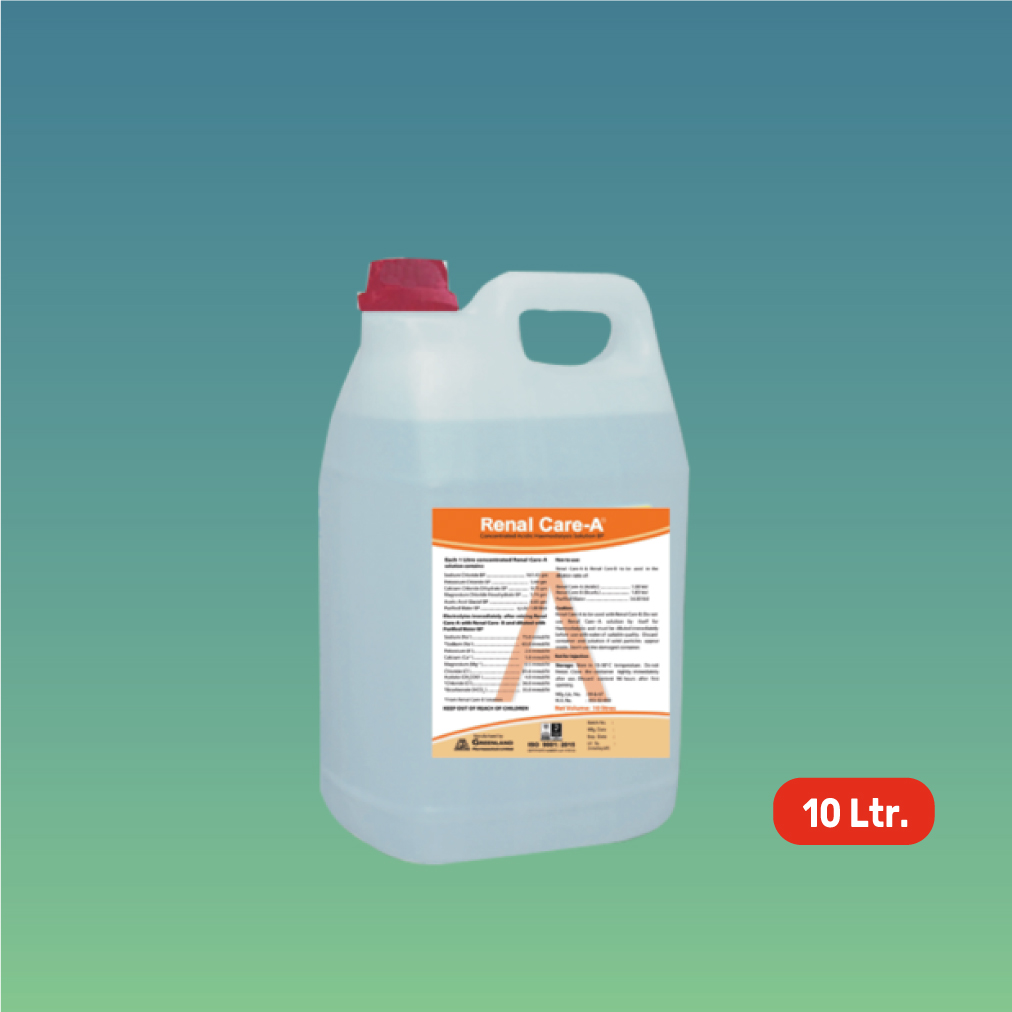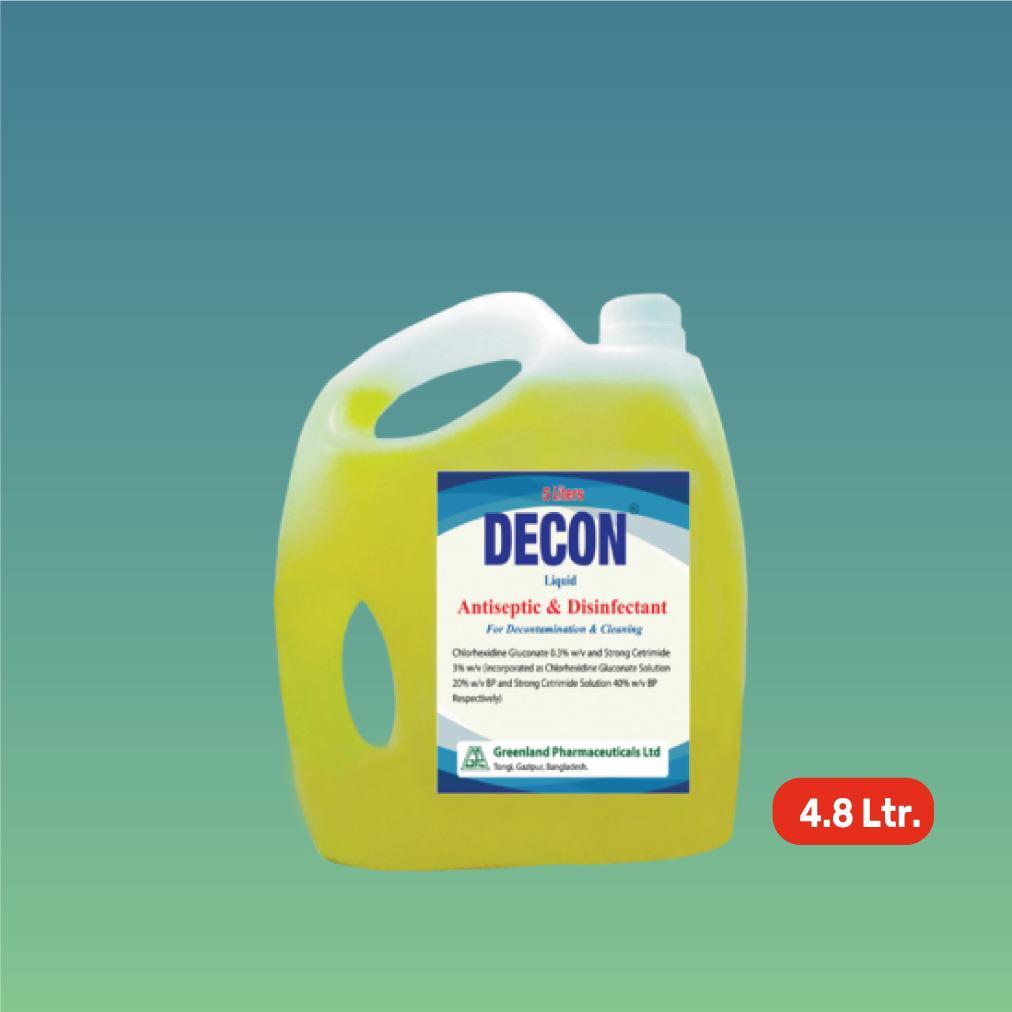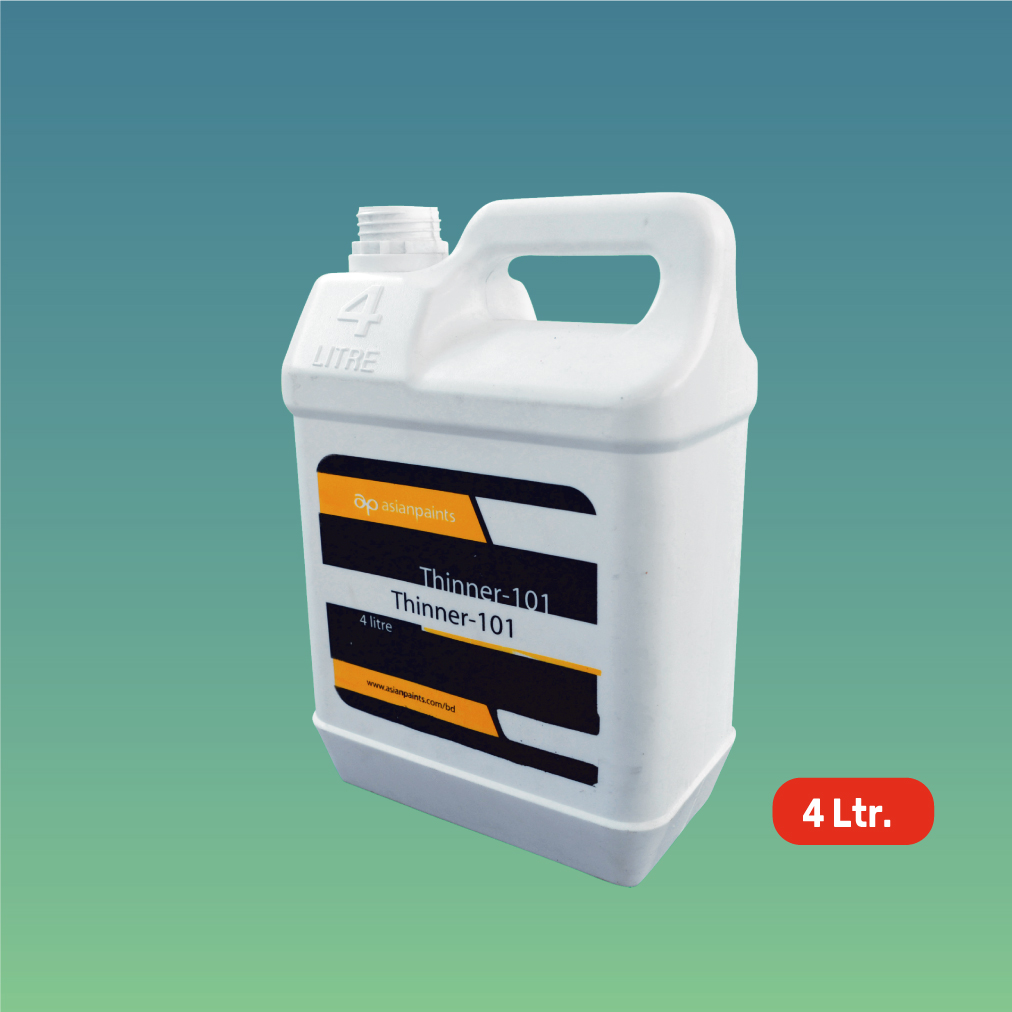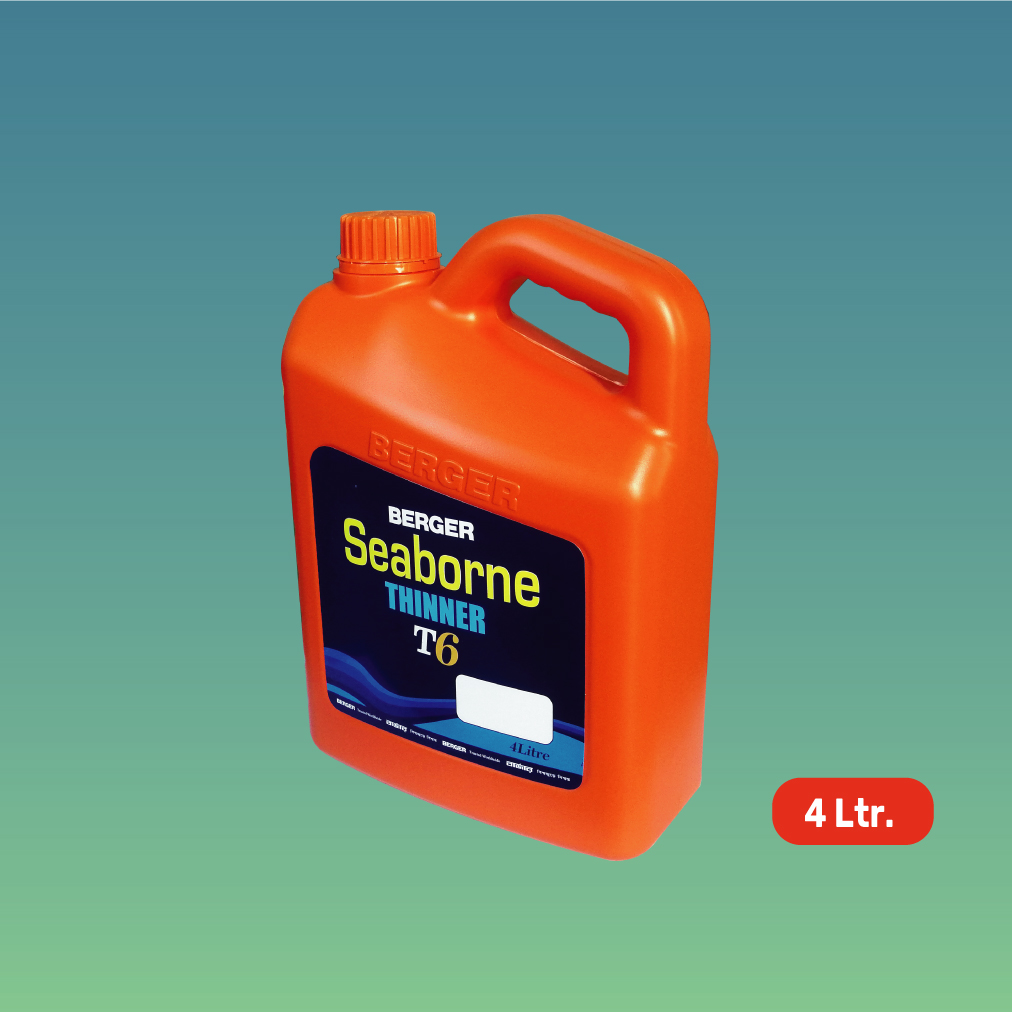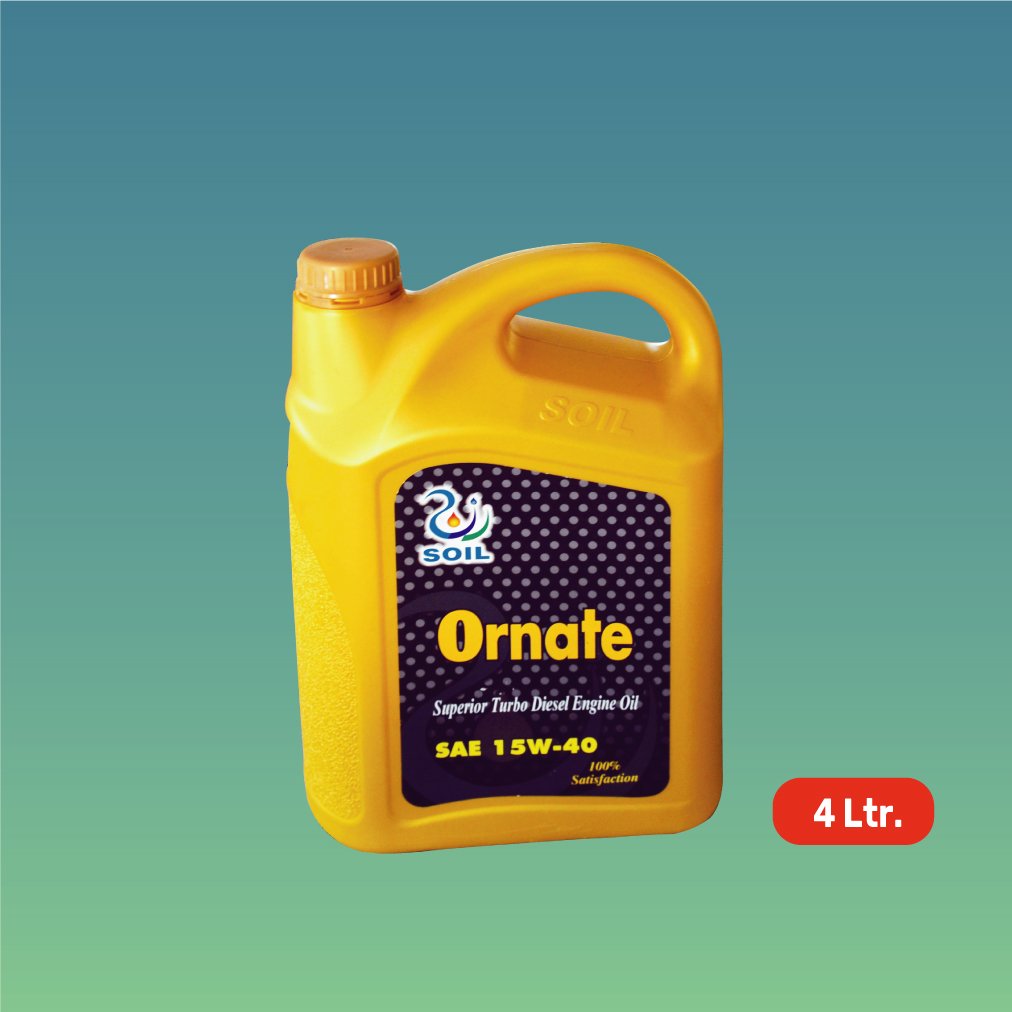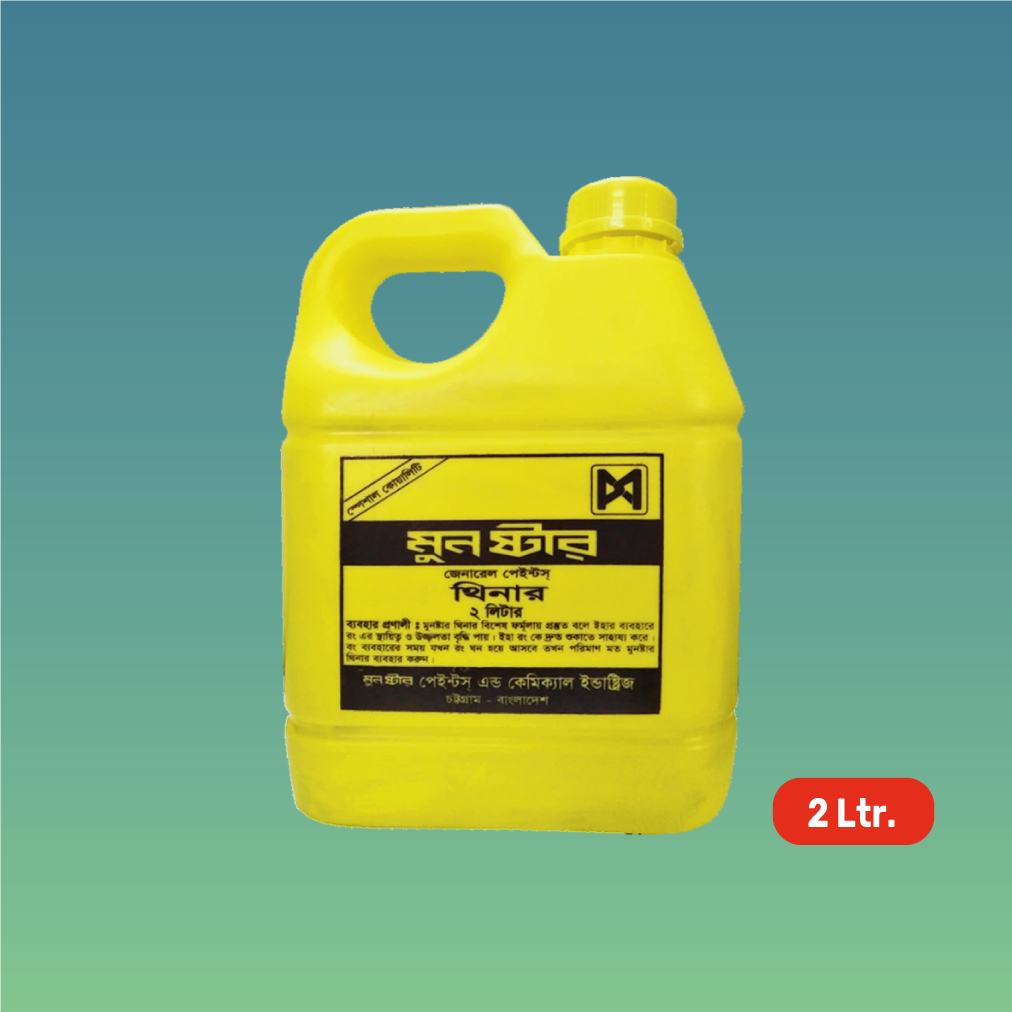 We're constantly manufacturing and trying to improve the quality of Jerry cans. Plastic Jerry cans are specially used for mobile, petrol, and oils. We add a gripping texture to the handle of the Jerry can that makes it more handful.
The plastic-type that we use in our Jerry can is imported from China. It allows the chemical inside the can to stay healthy for a long time. We guarantee that our plastic cans are super good at preserving and durability.
For over 30 years, Q Pail LTD has been a reliable enough provider for 55-gallon drums or in other words, the blue barrels. For liquids, tiny materials, and oils, these types of barrels are frequently used. We have served plenty of companies for barrels and drums.
In need of general storage or personal composting systems, you can use our efficiently made barrels in any case. Without the concern of damage or durability, you can expect the barrels to stay firm for years. Starting from the plastic to the making procedure — everything is durable and dedicated.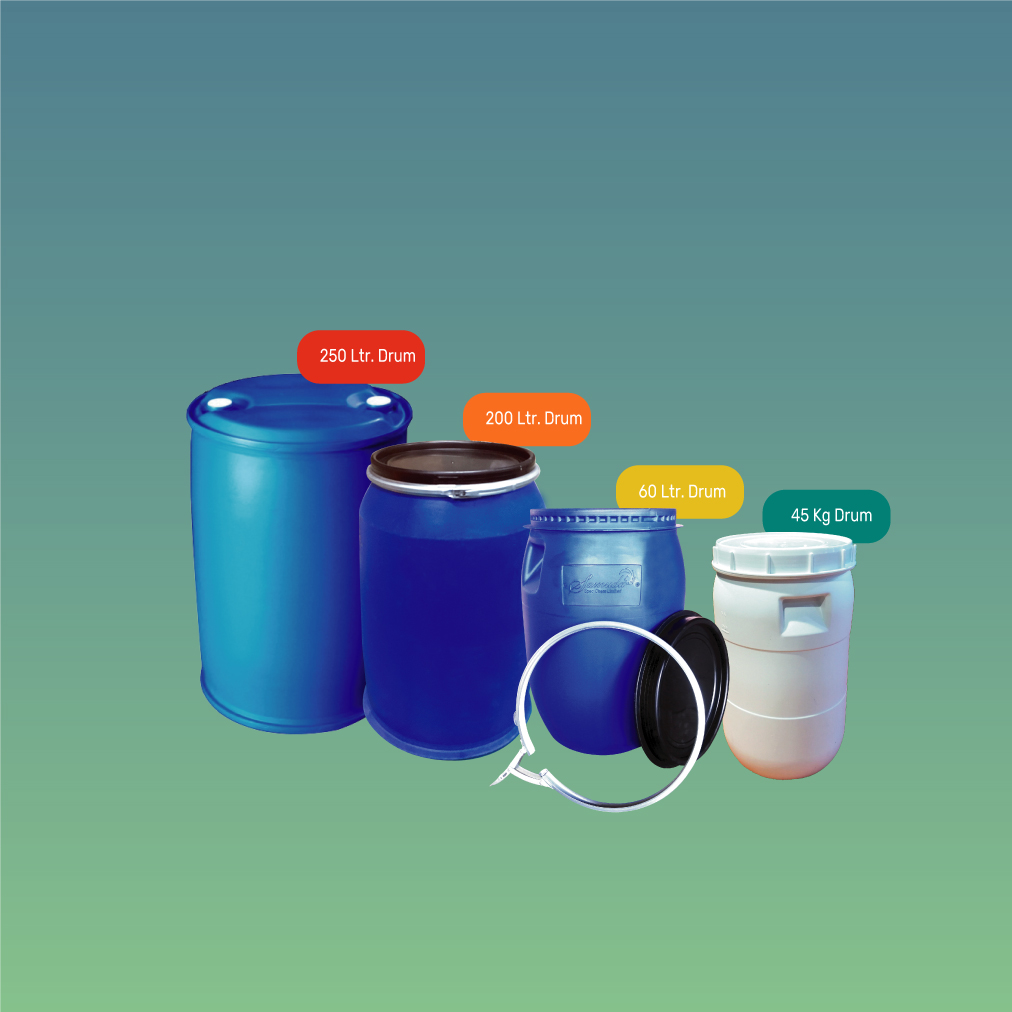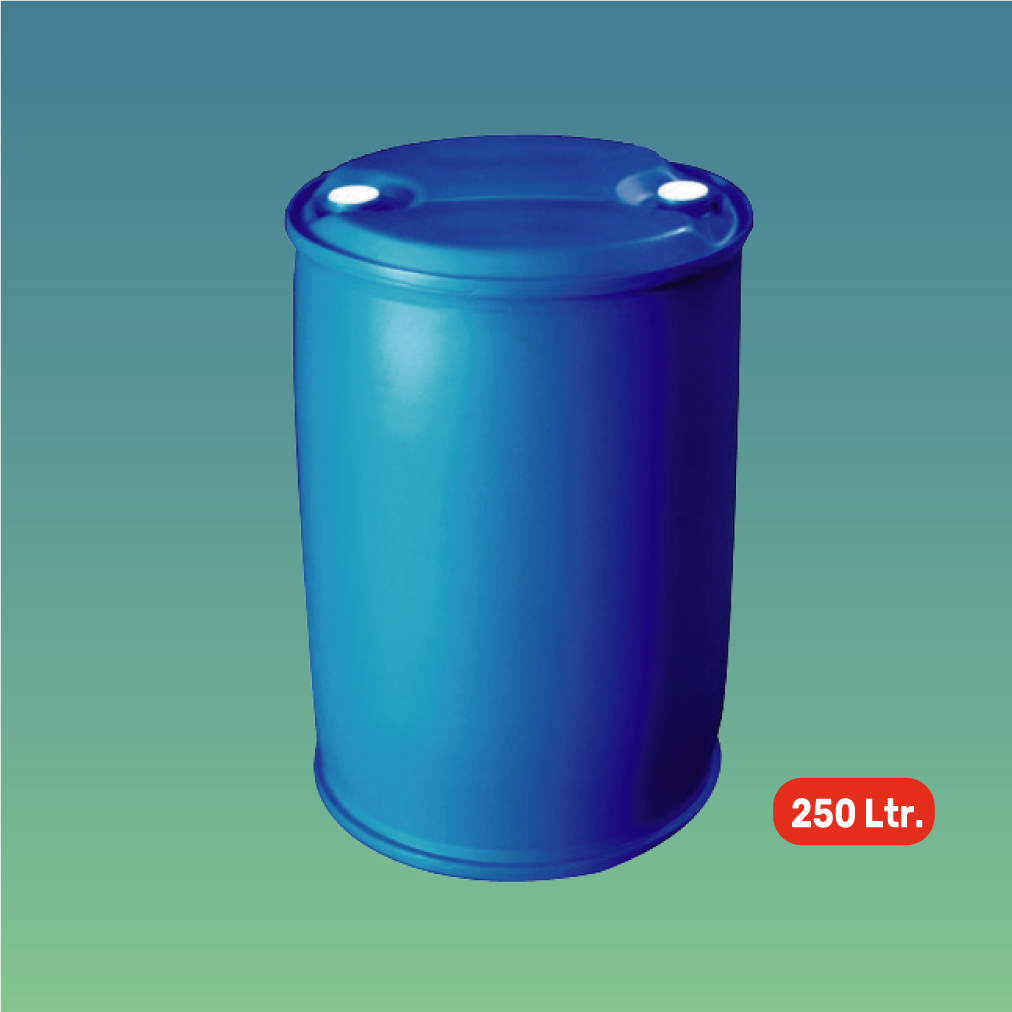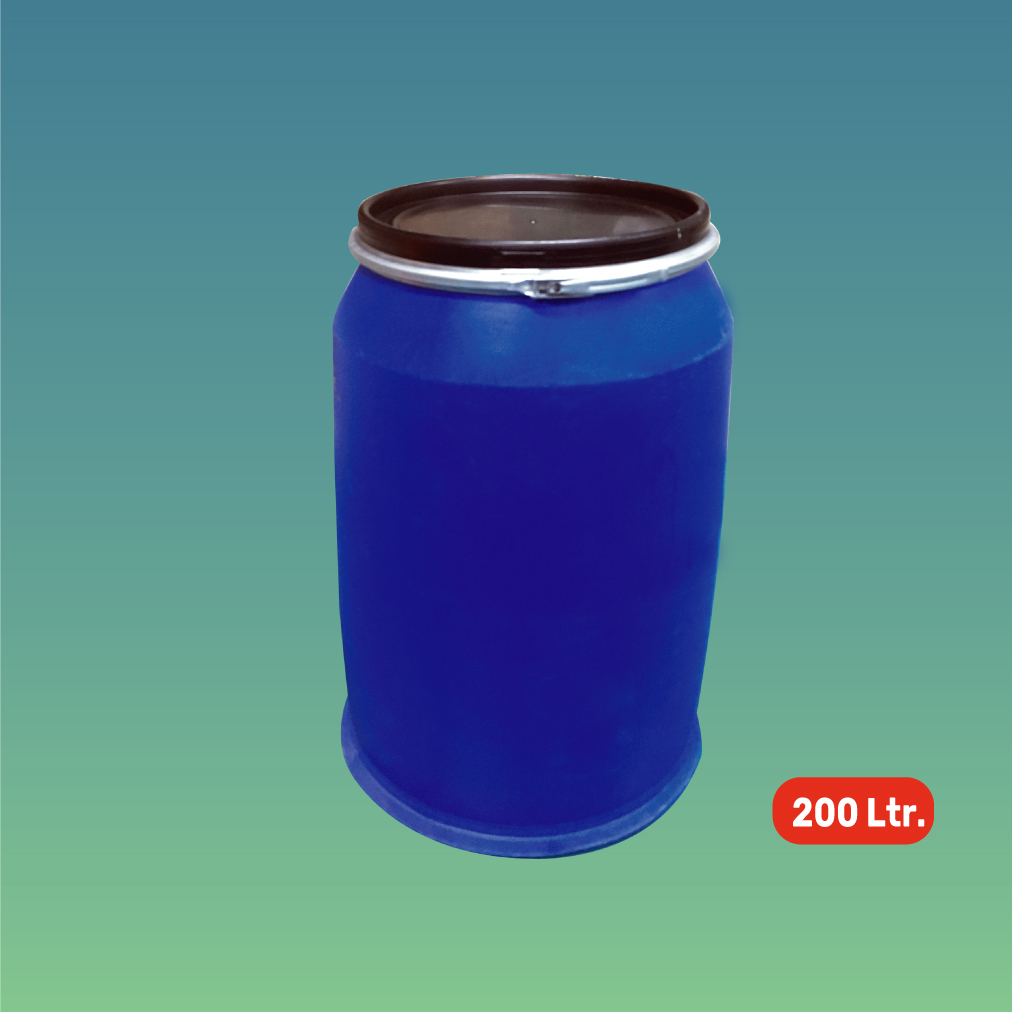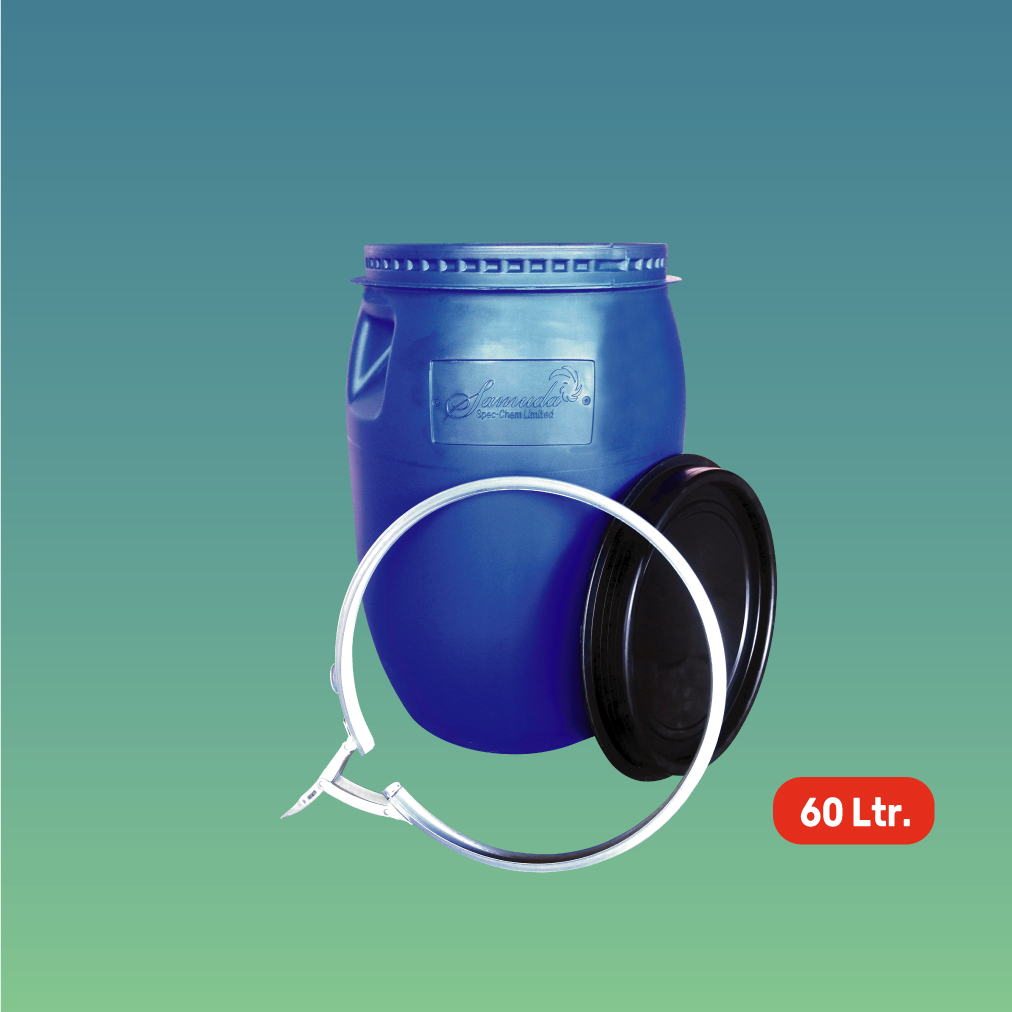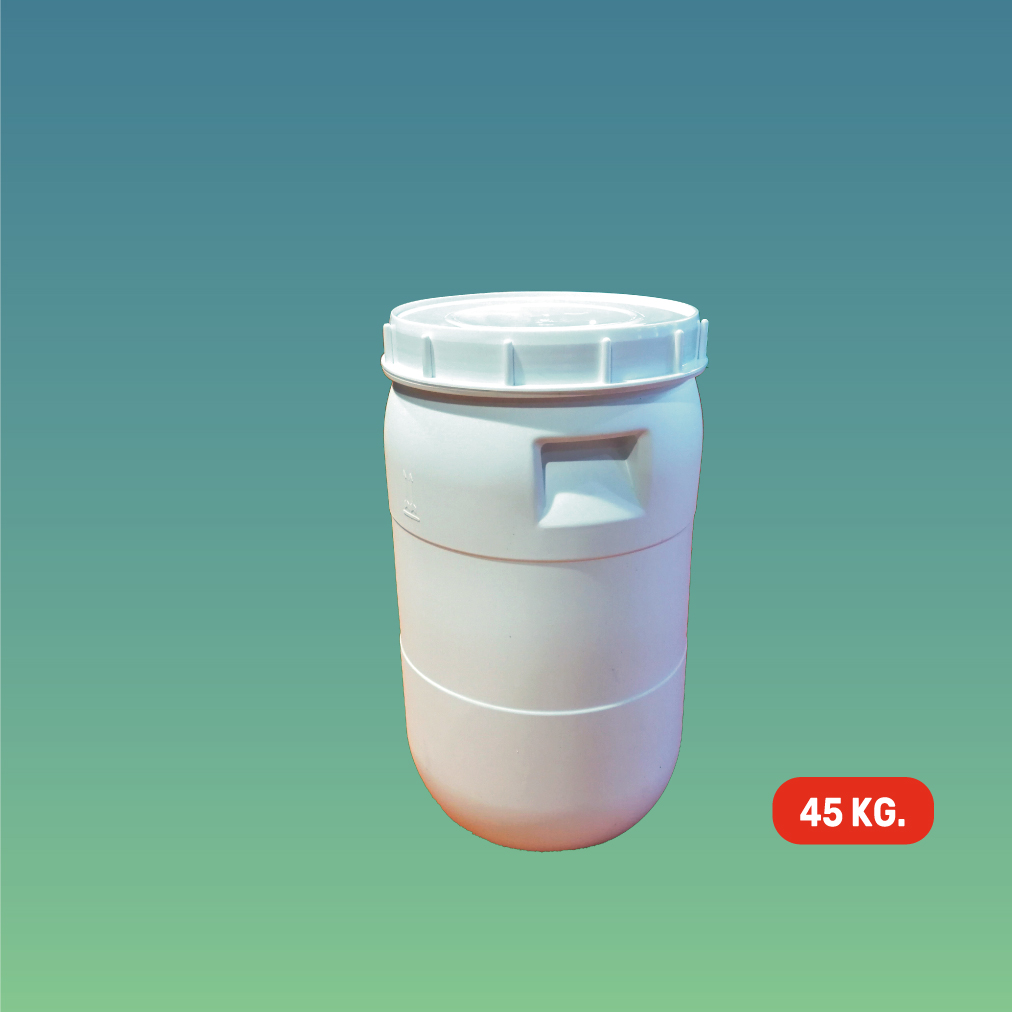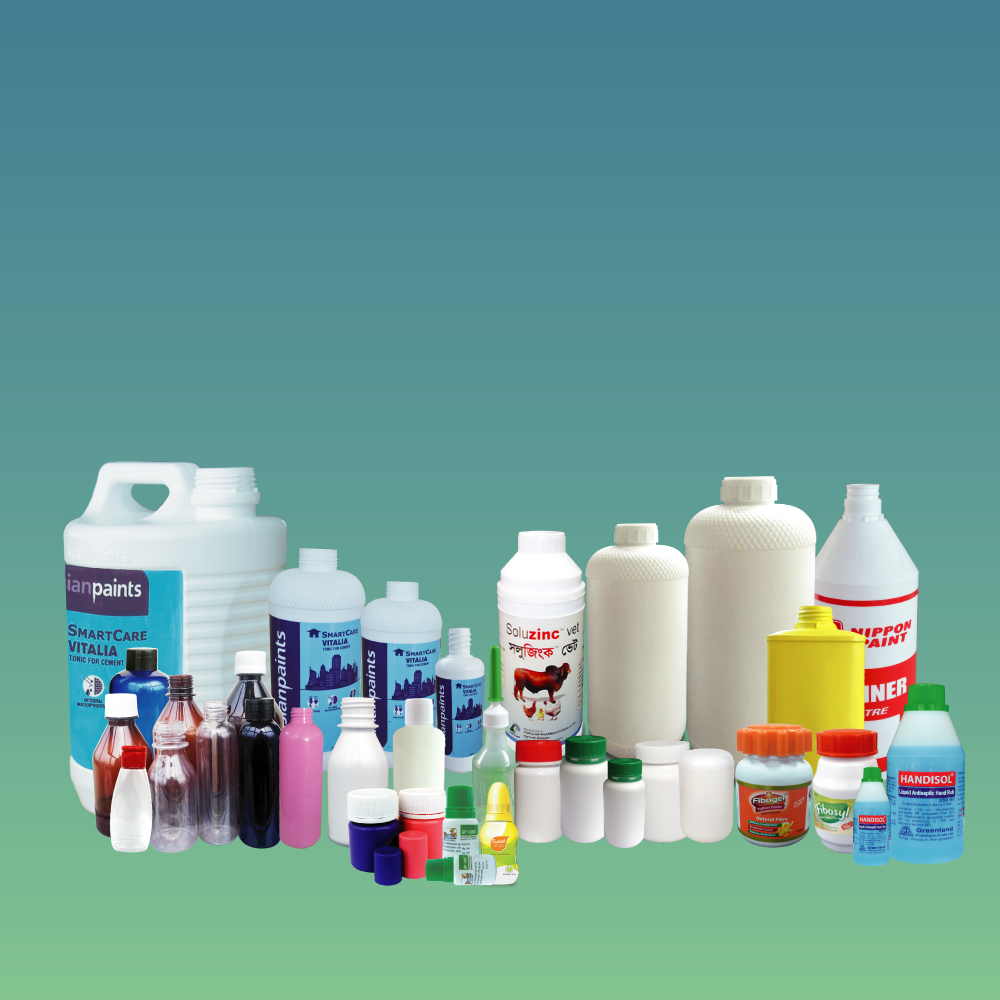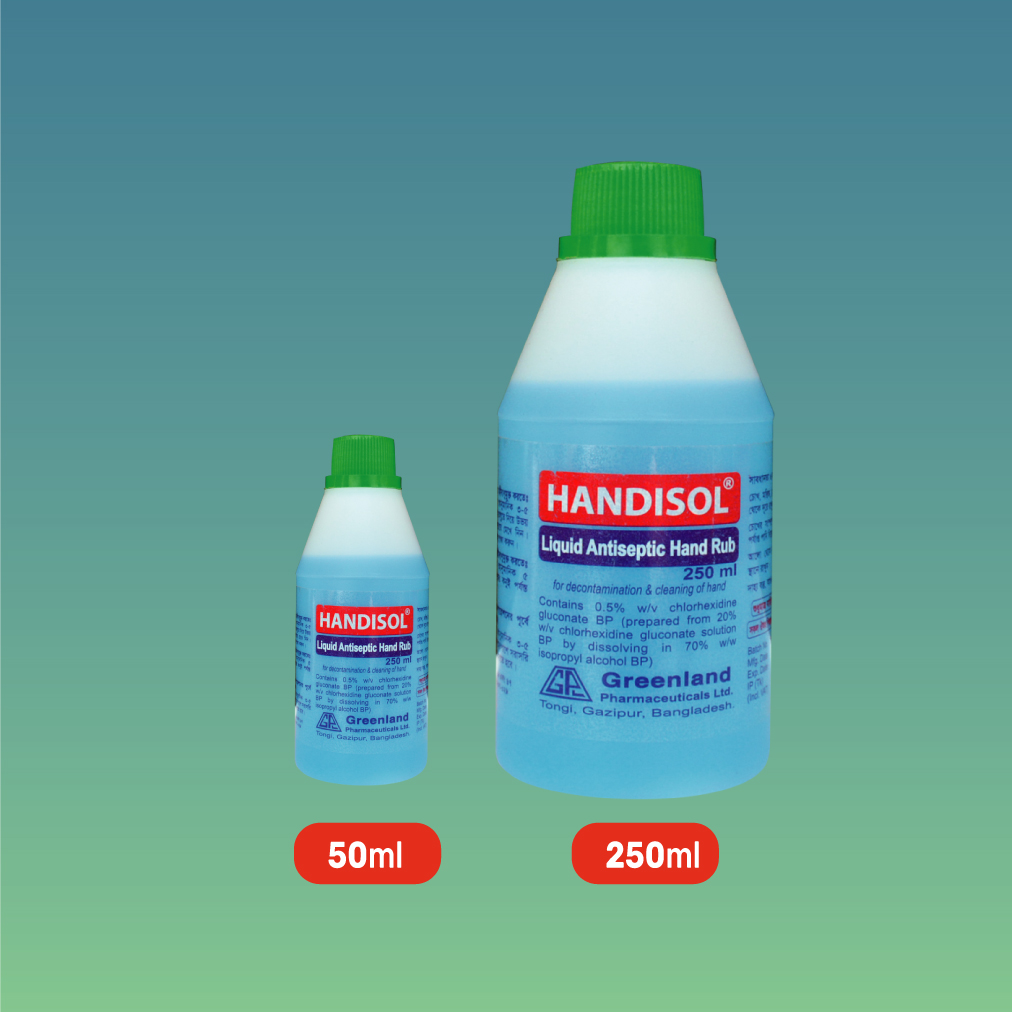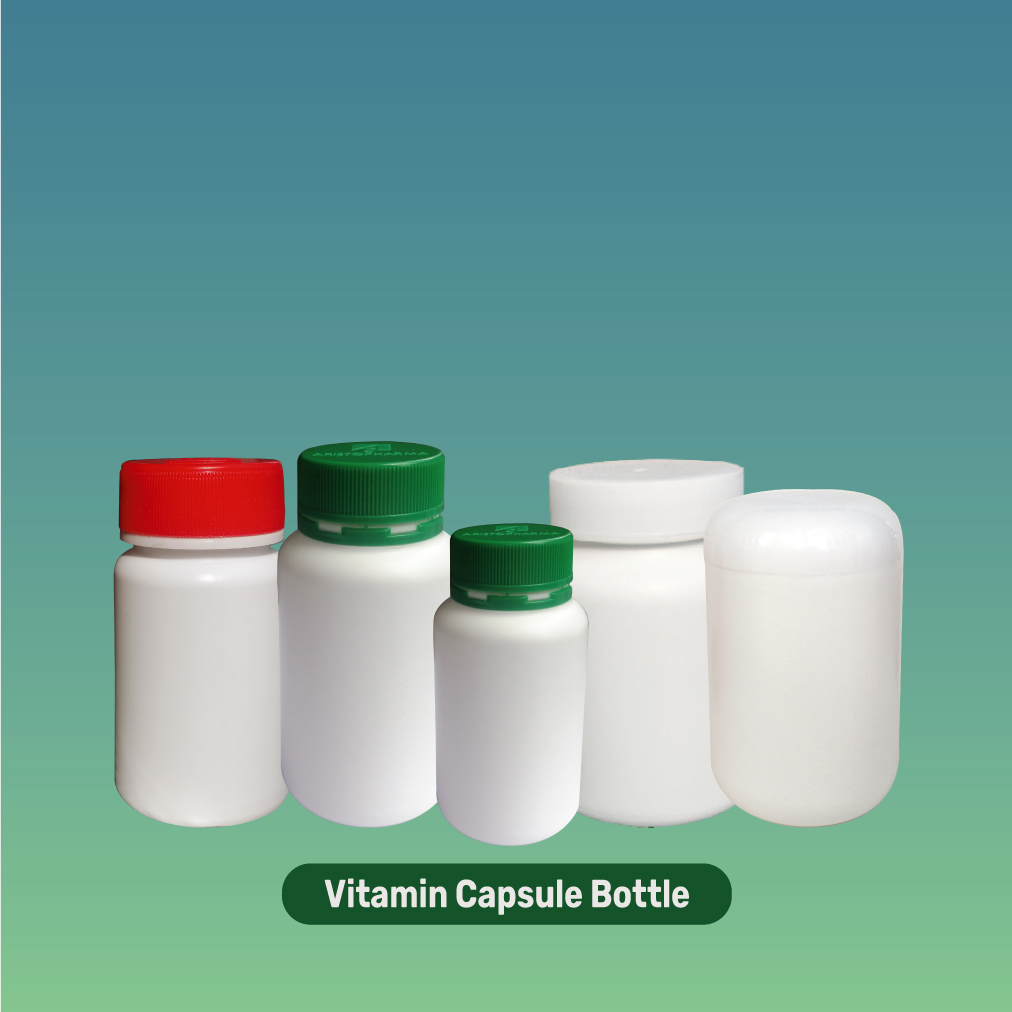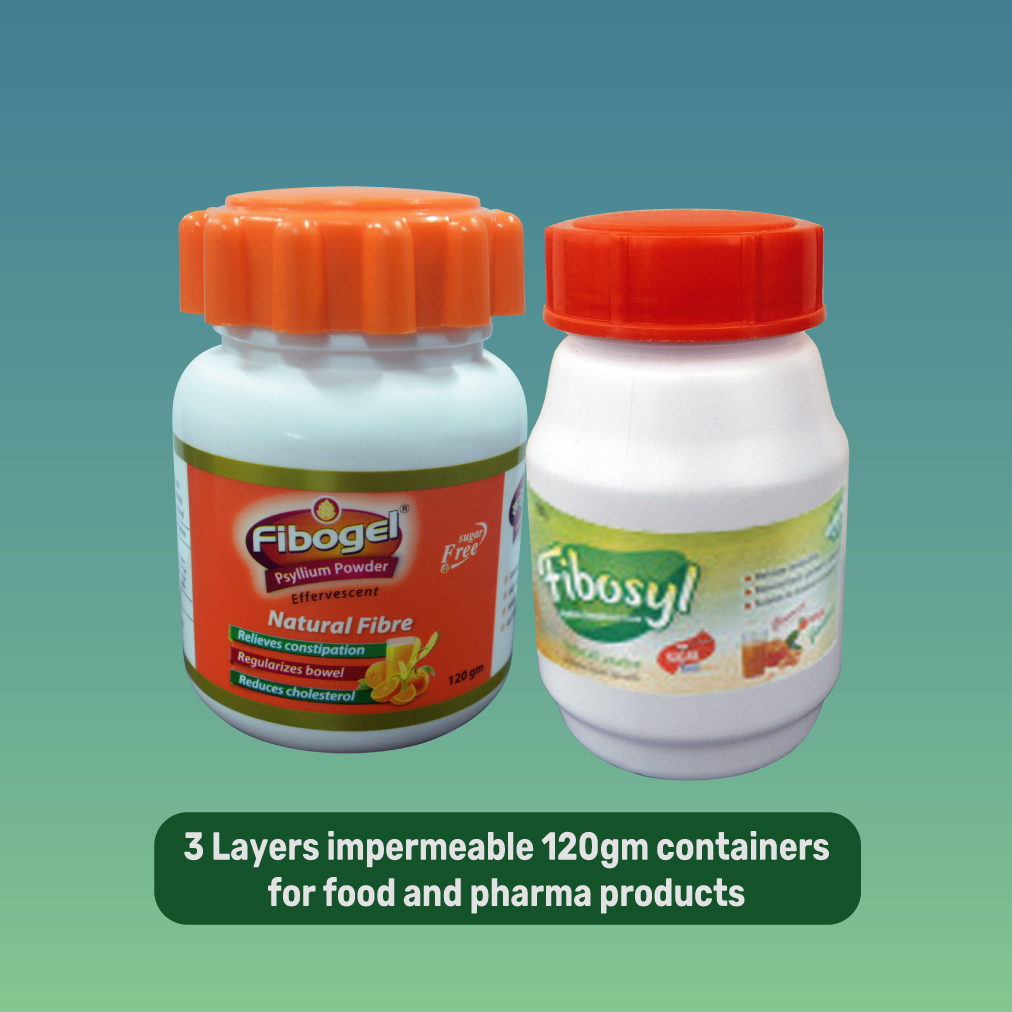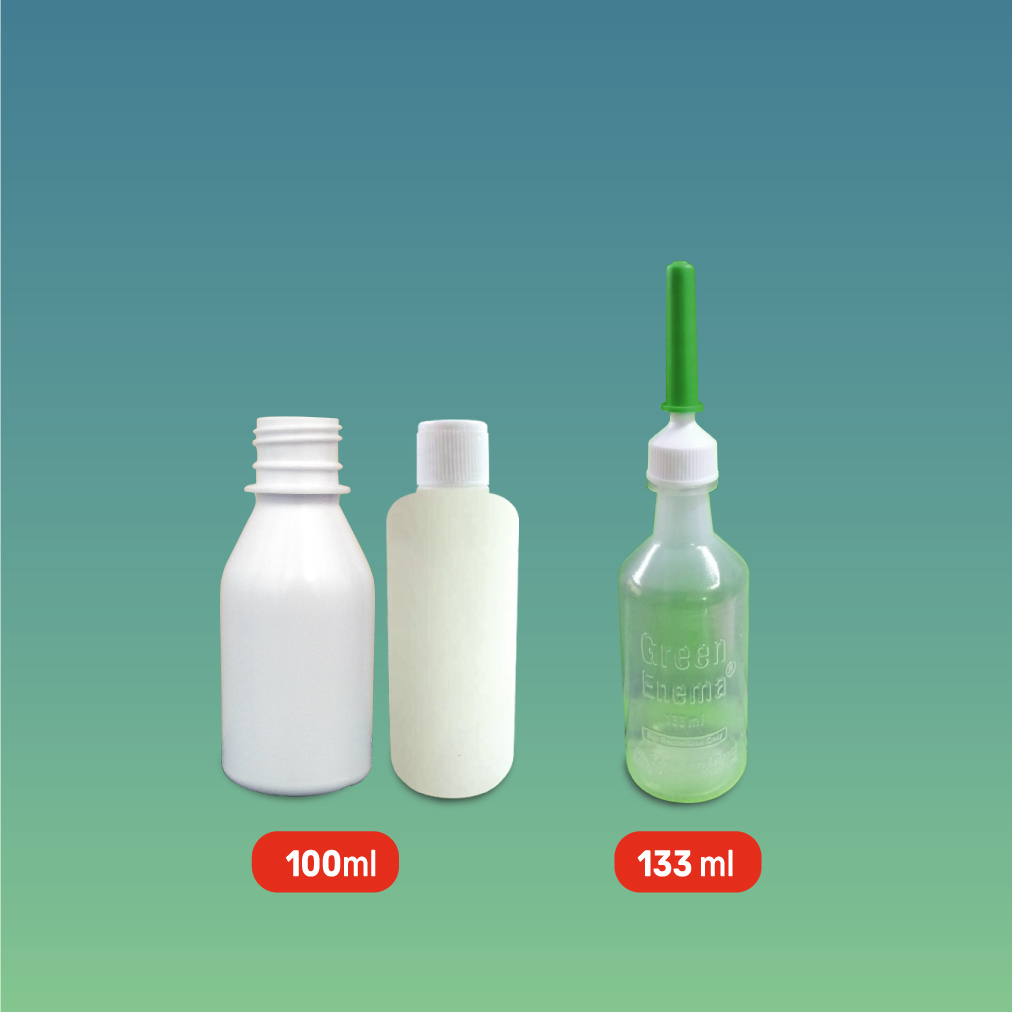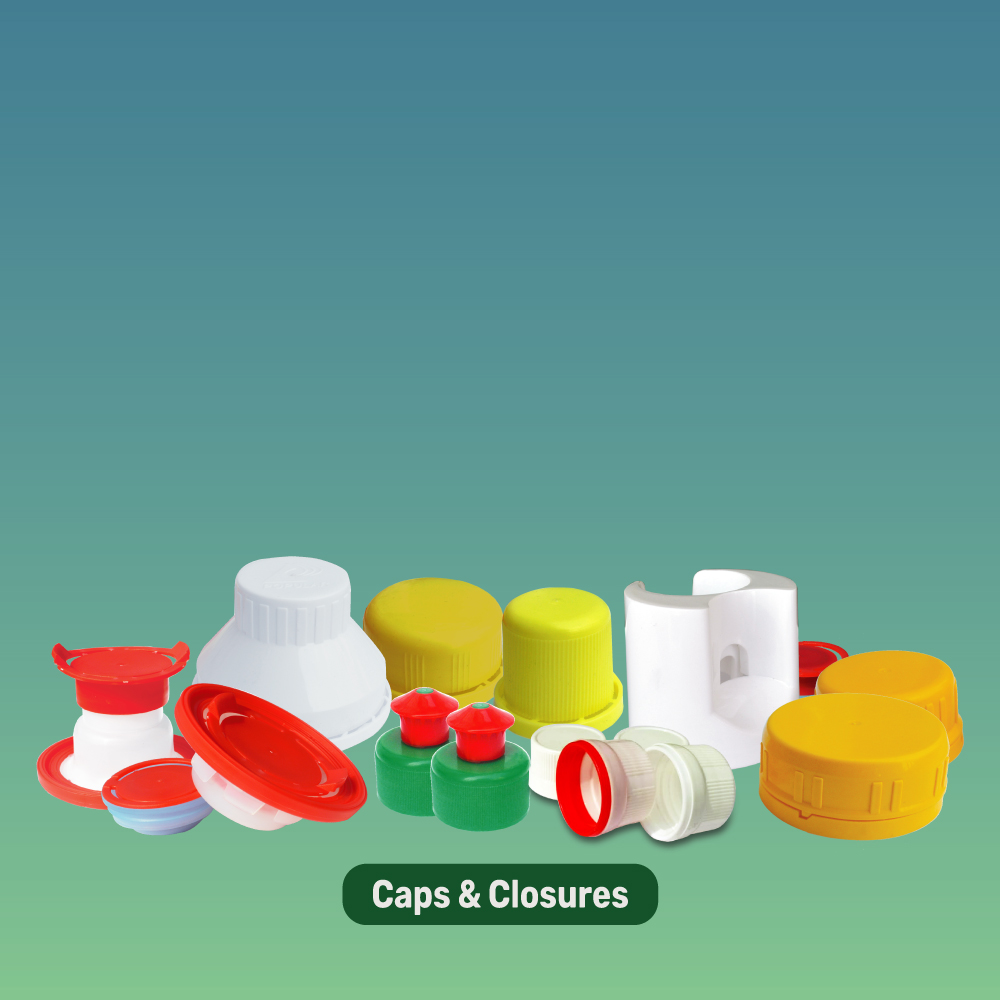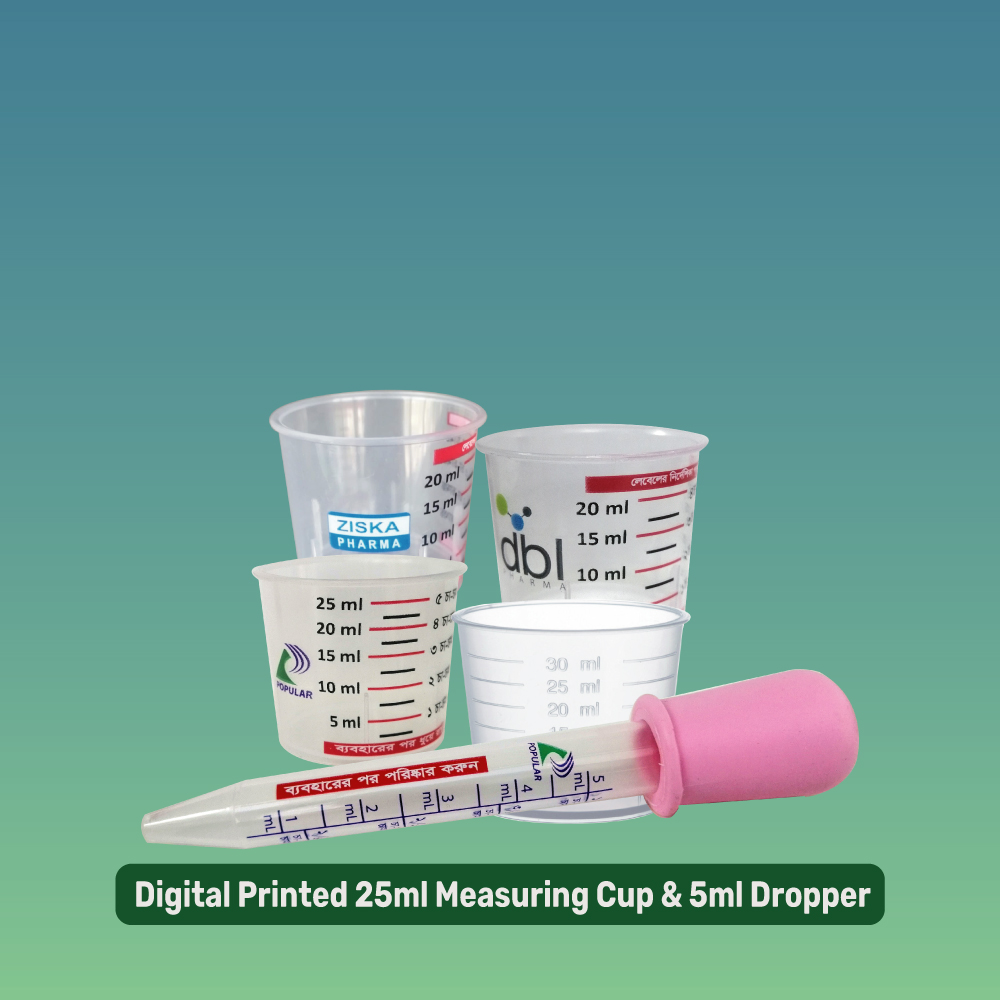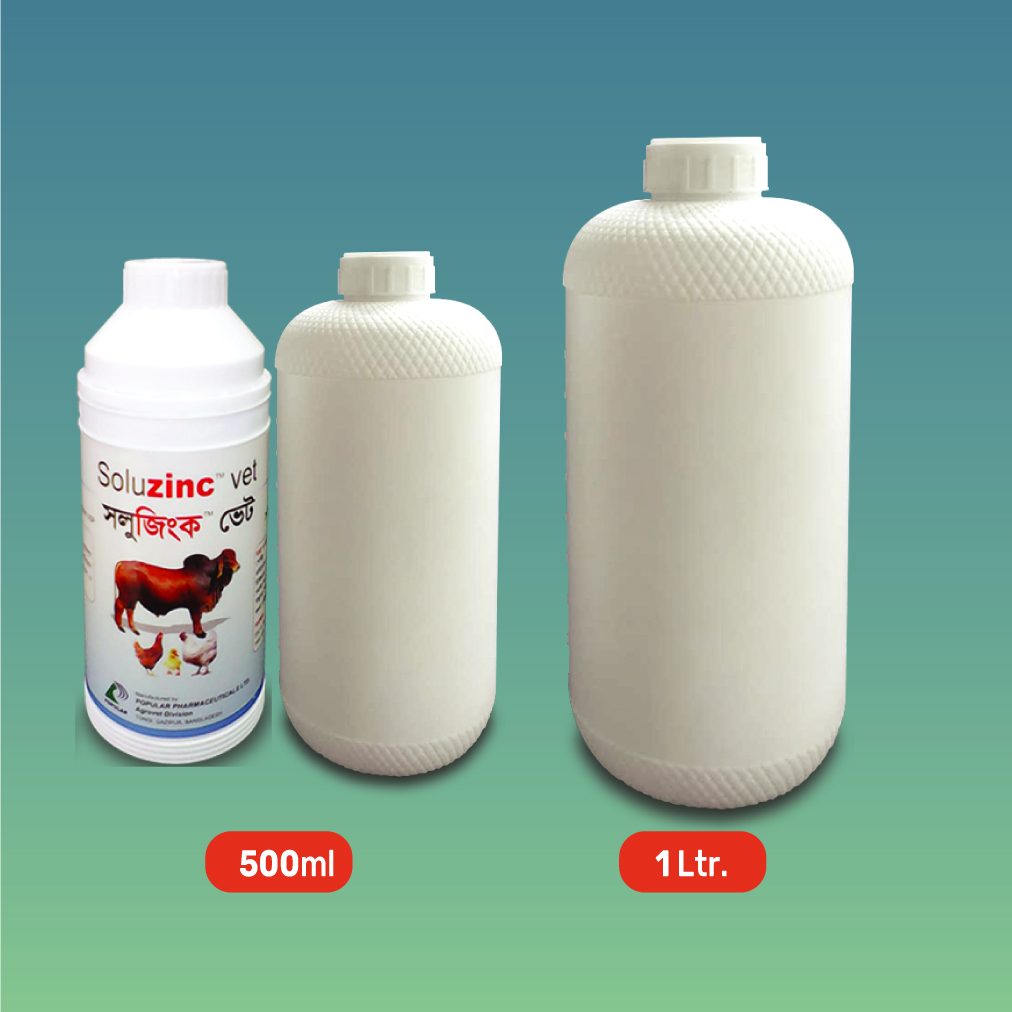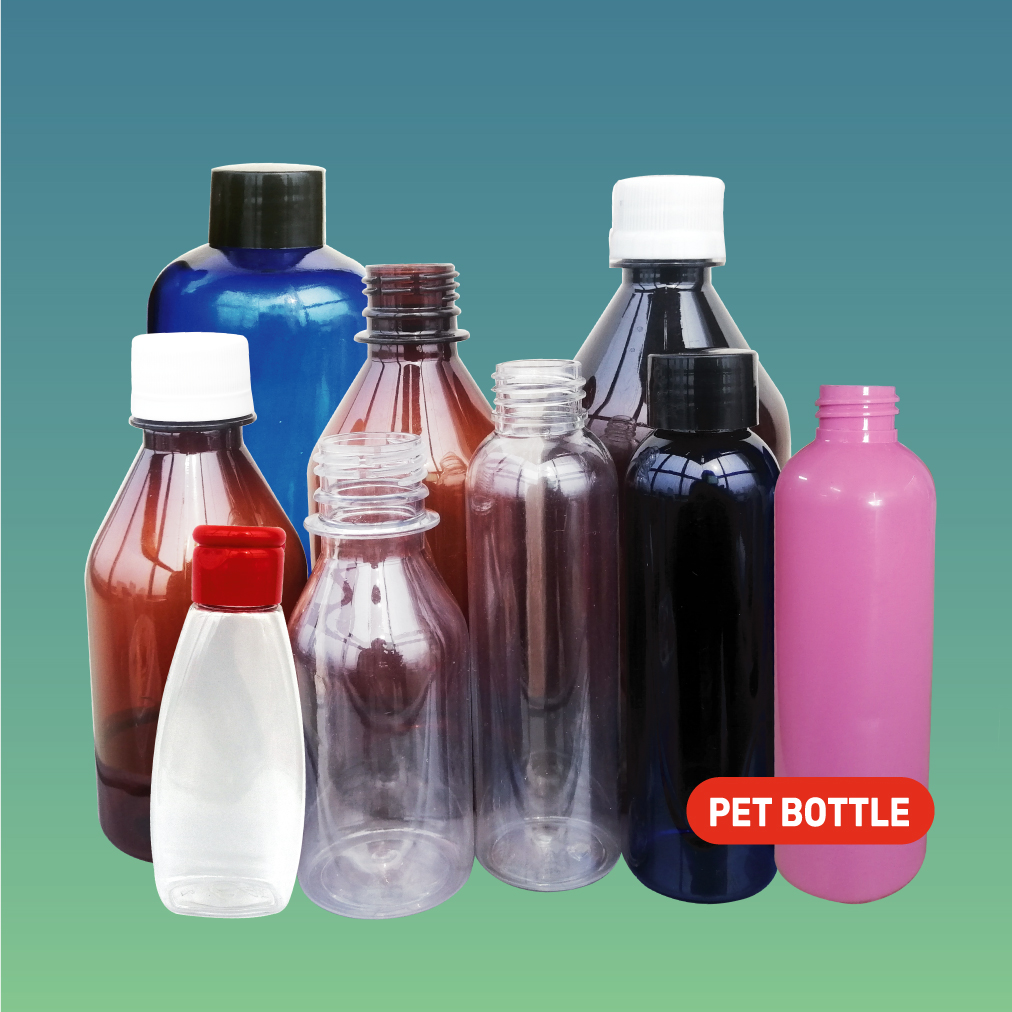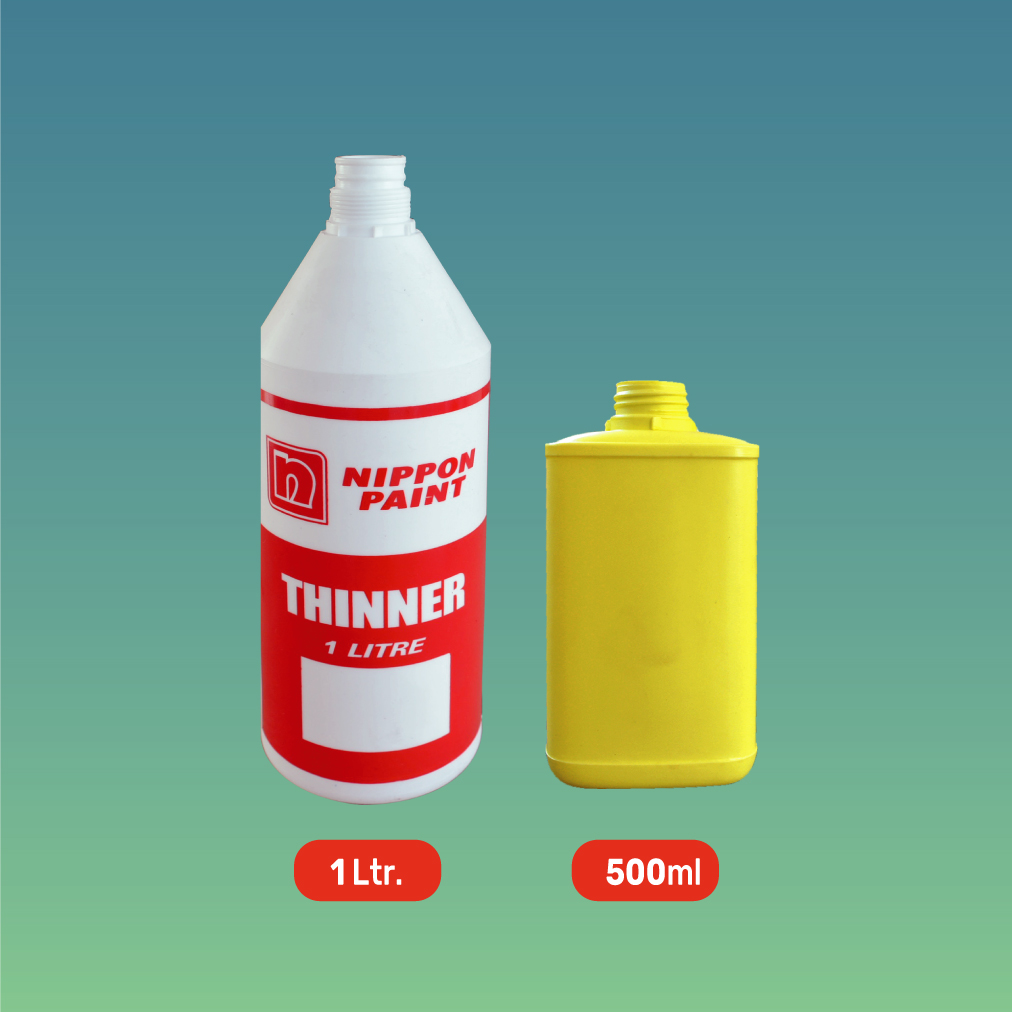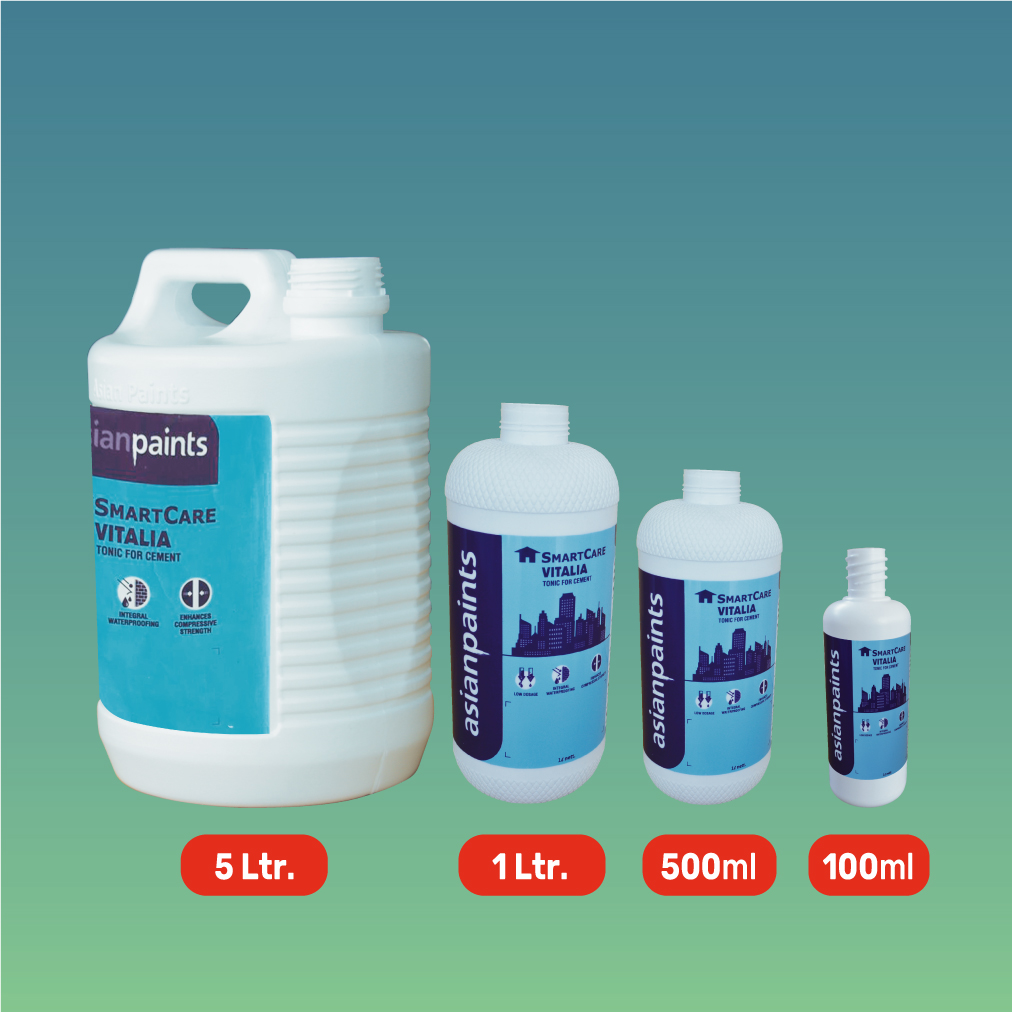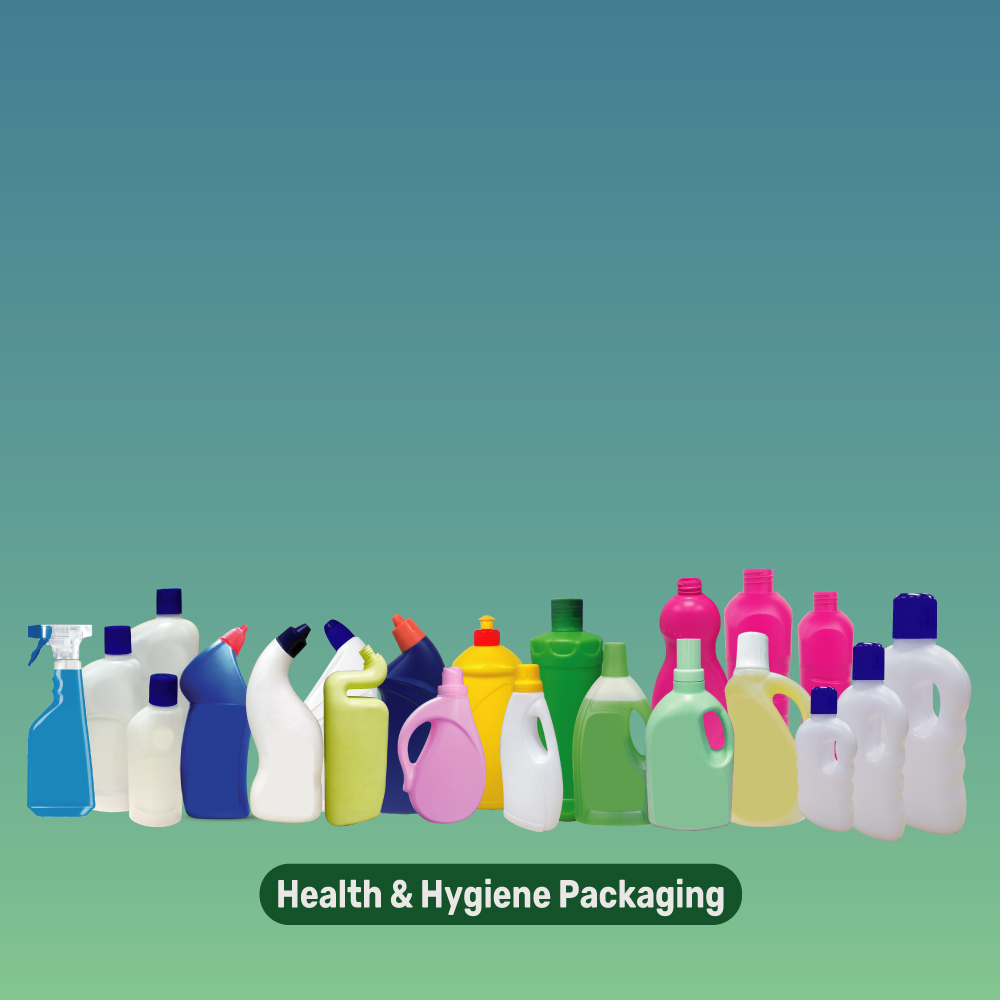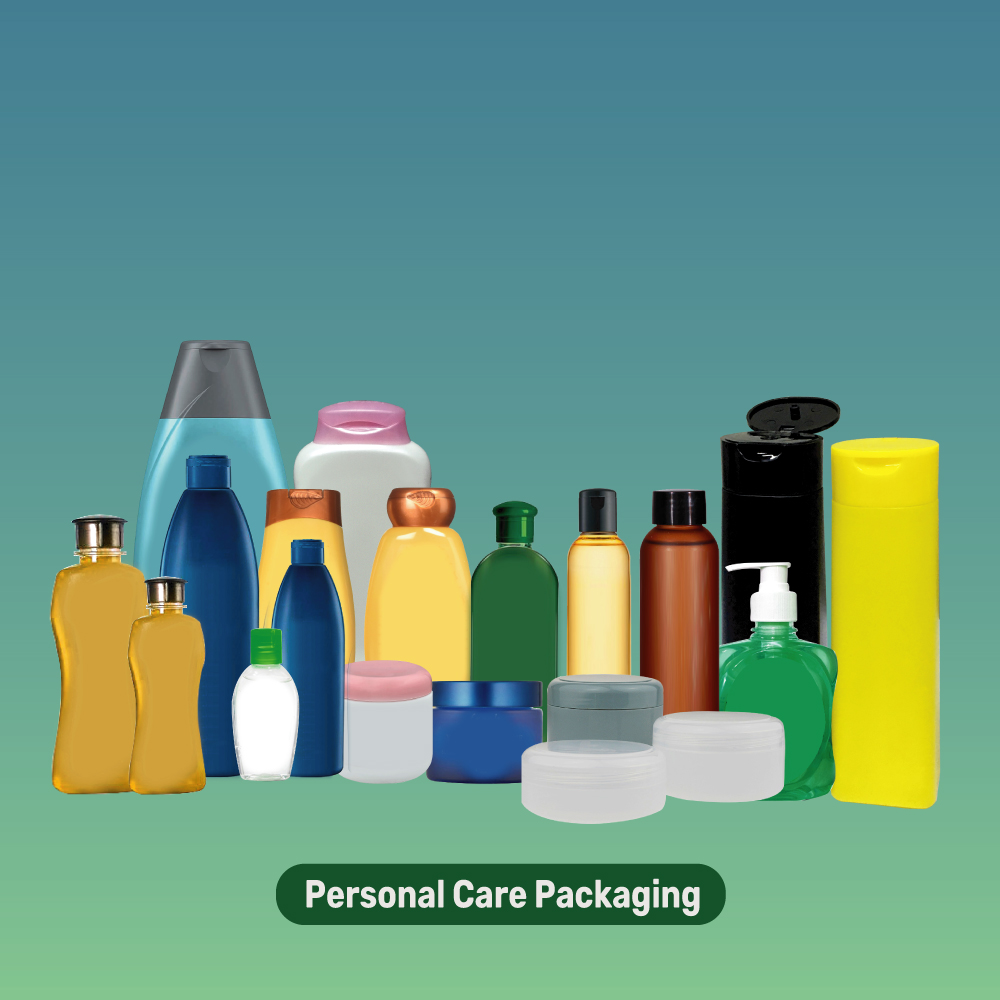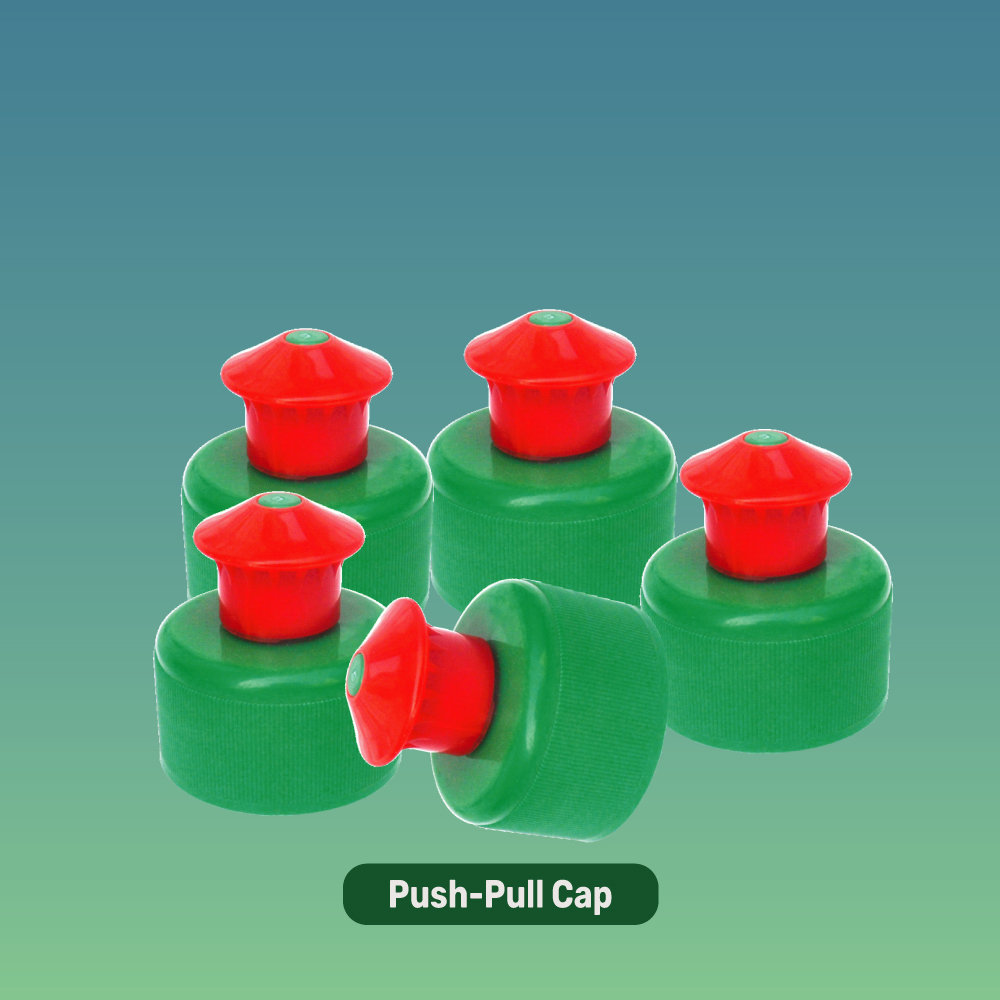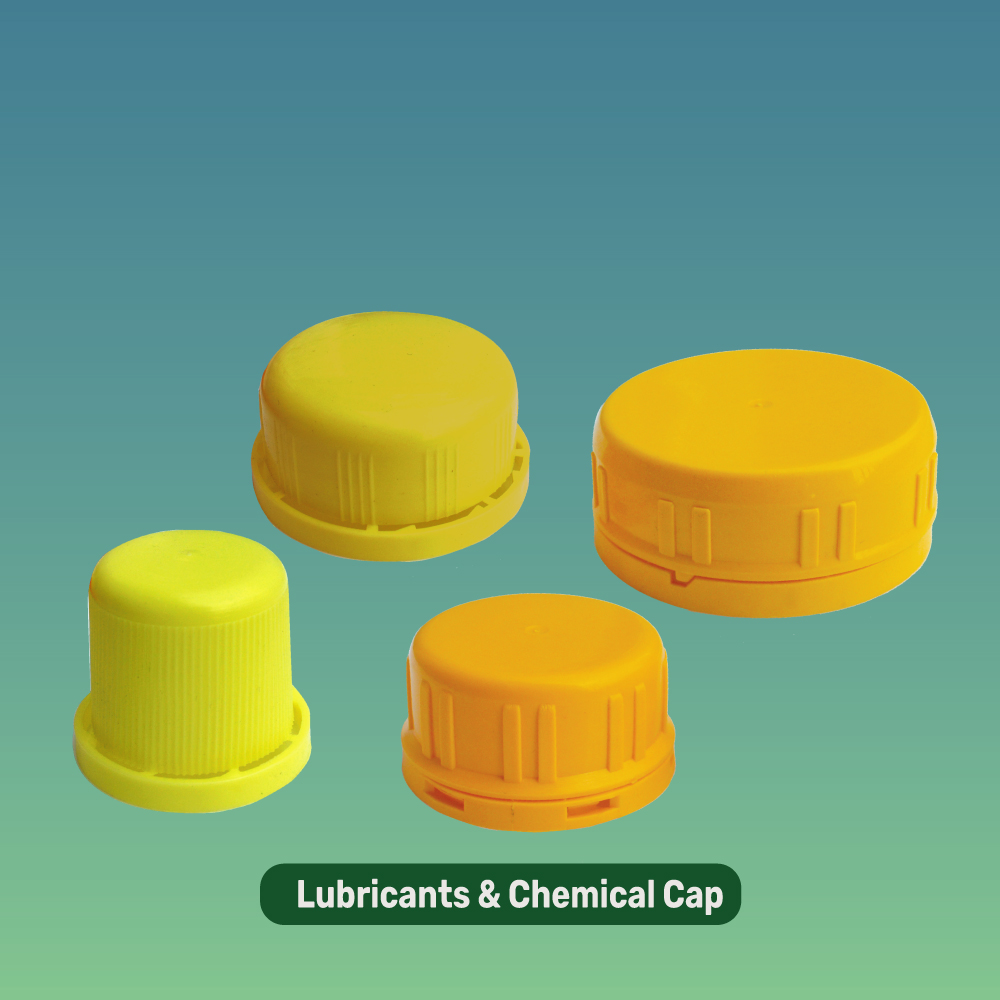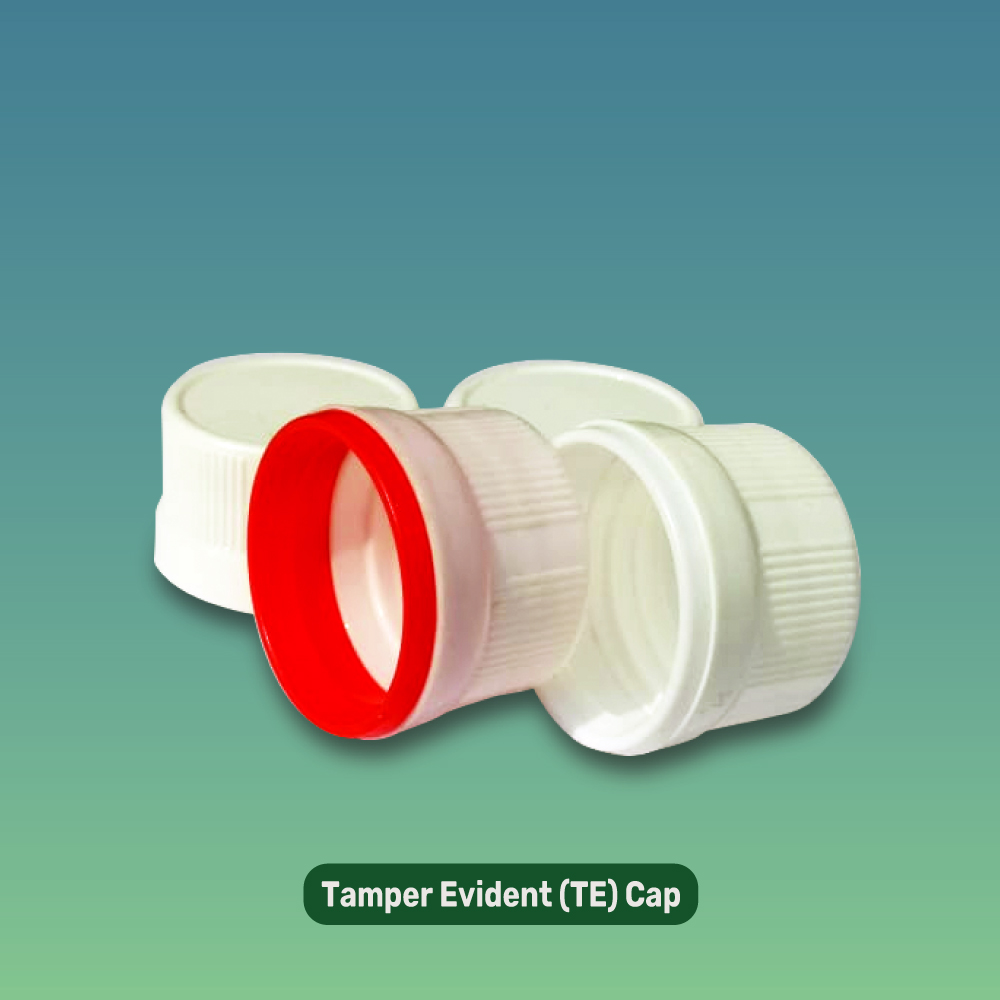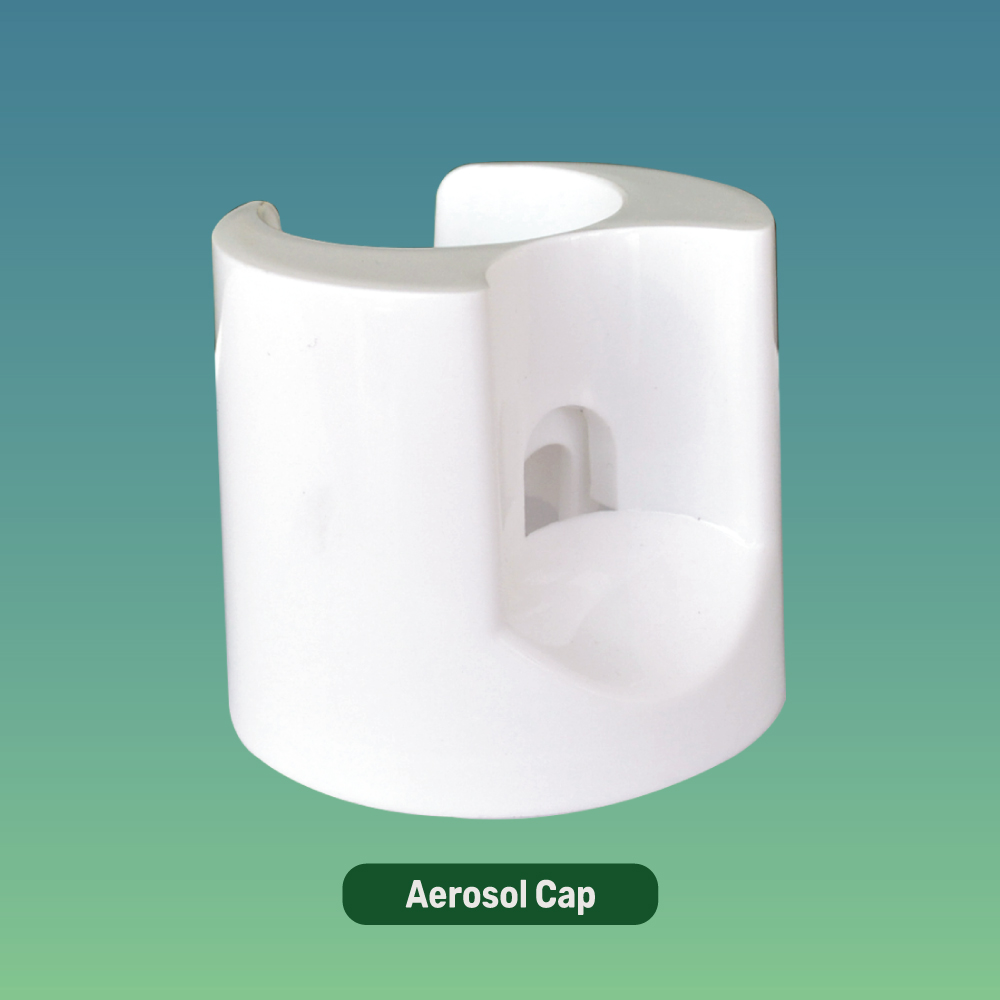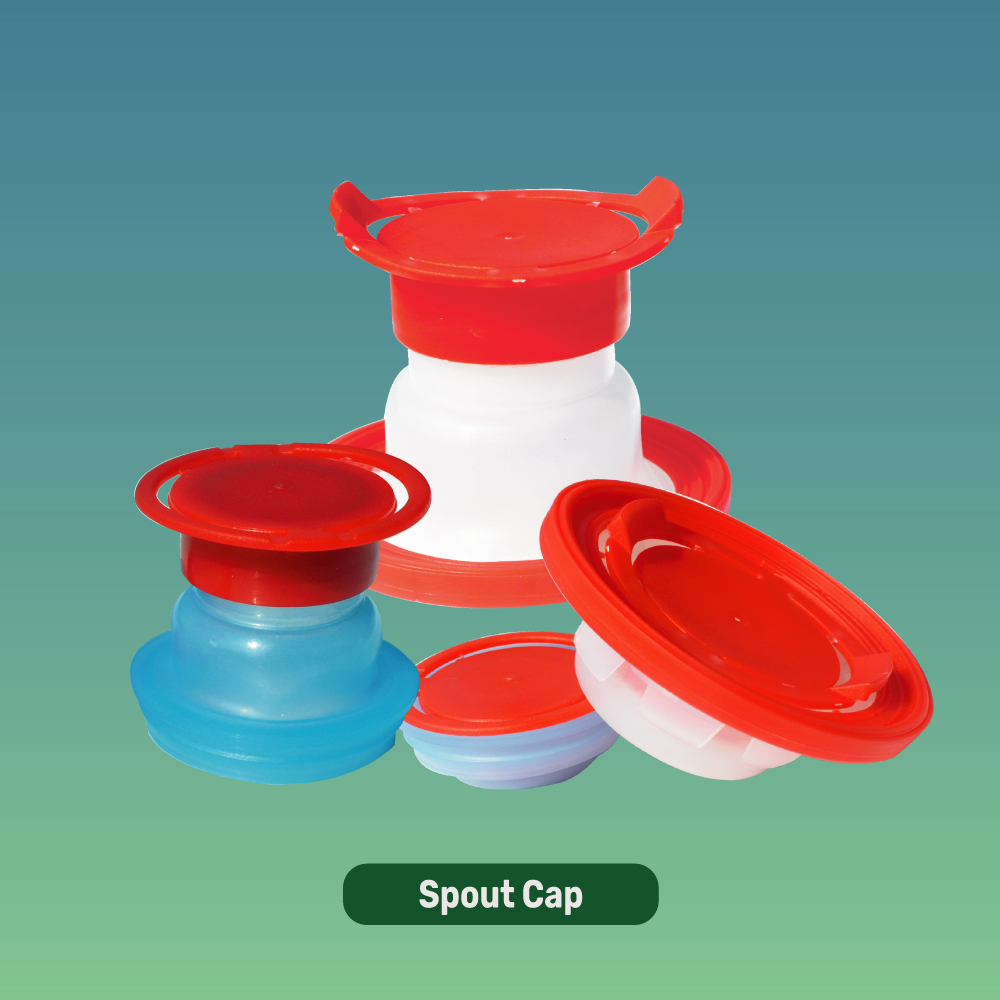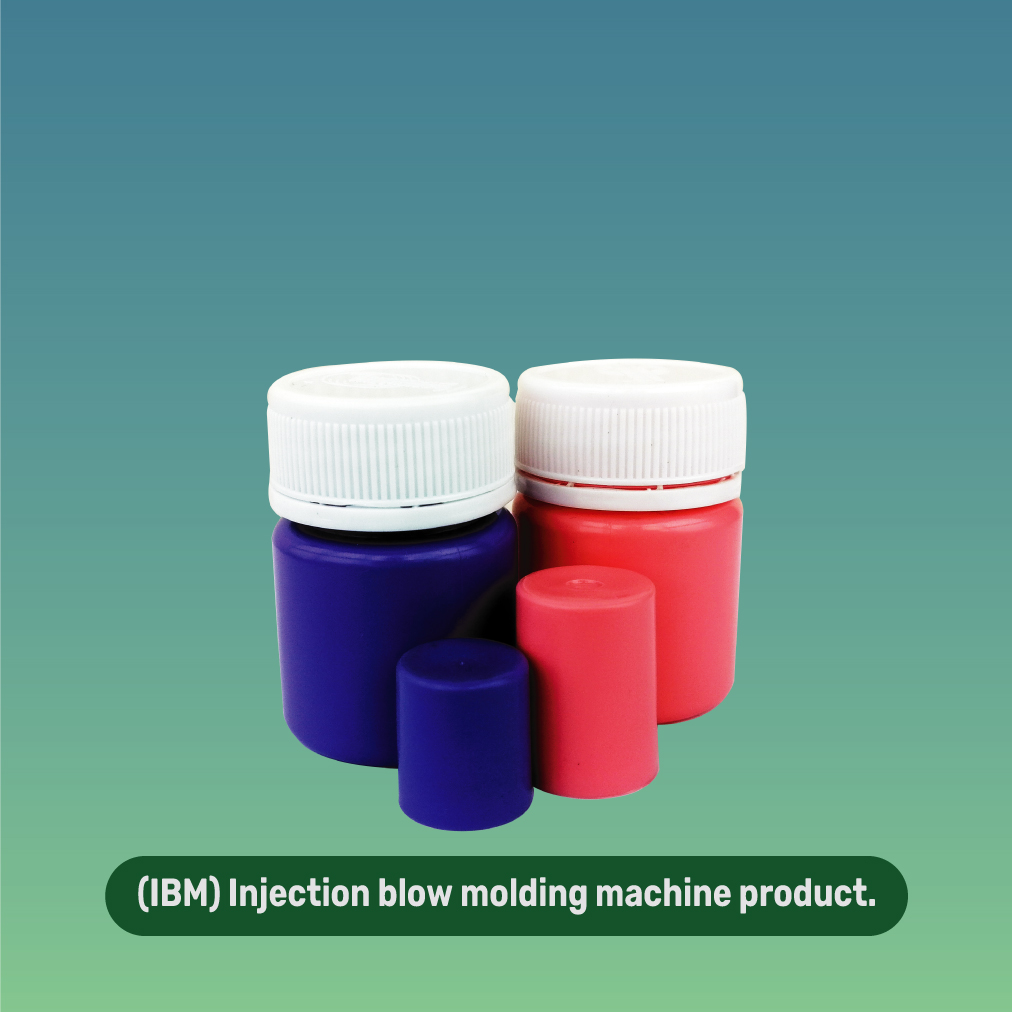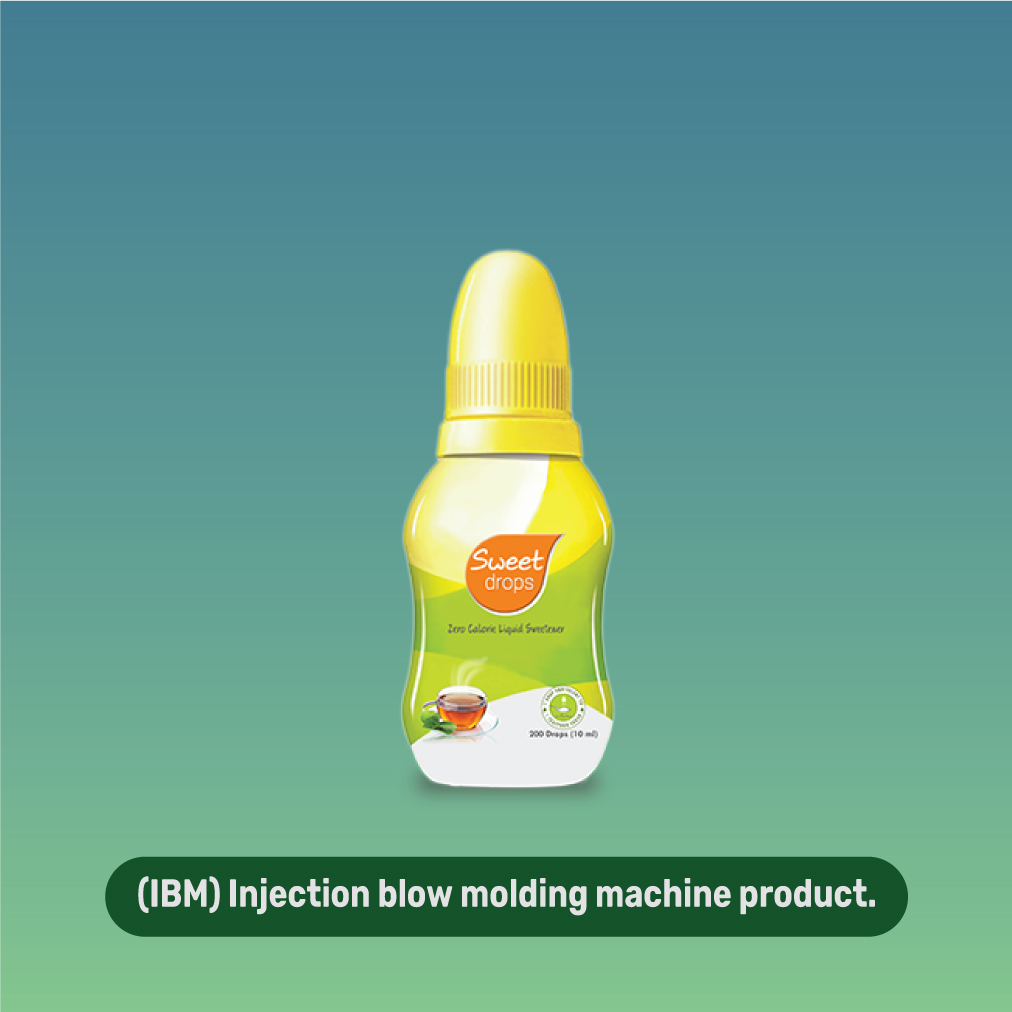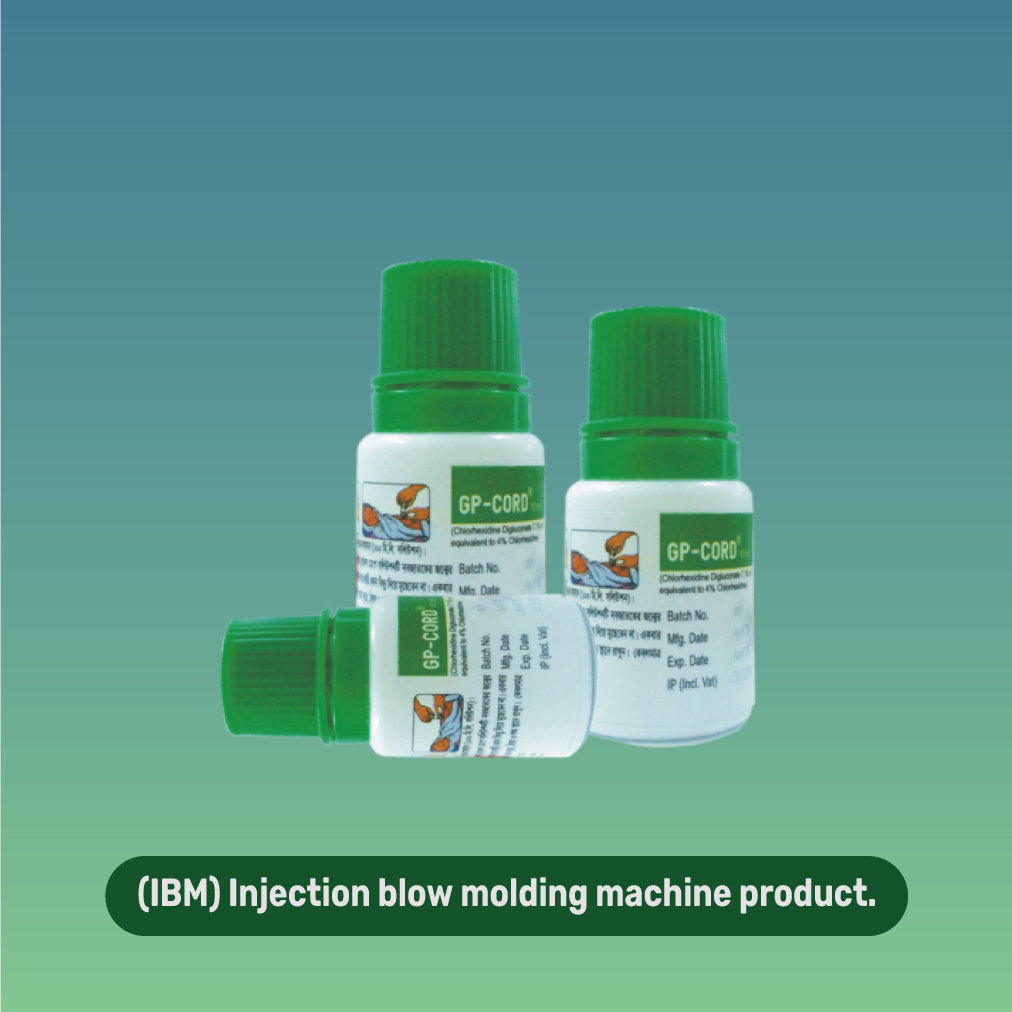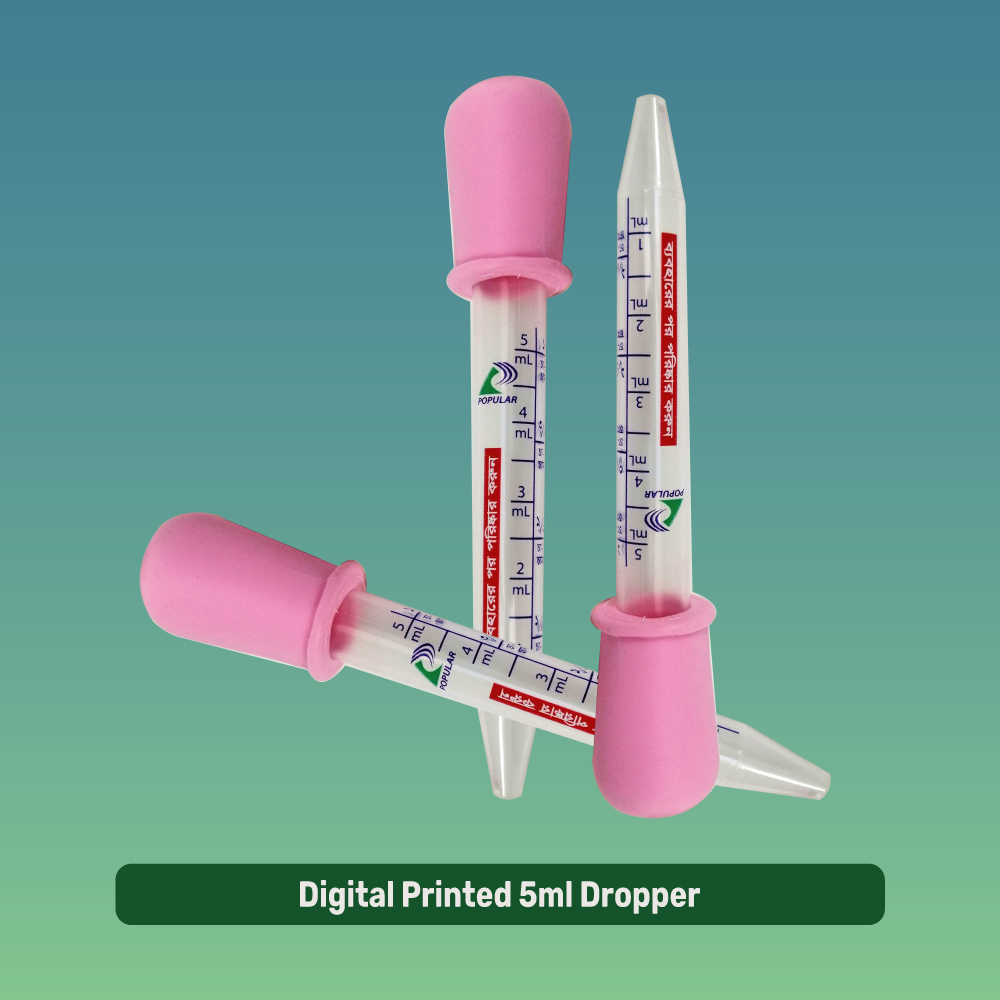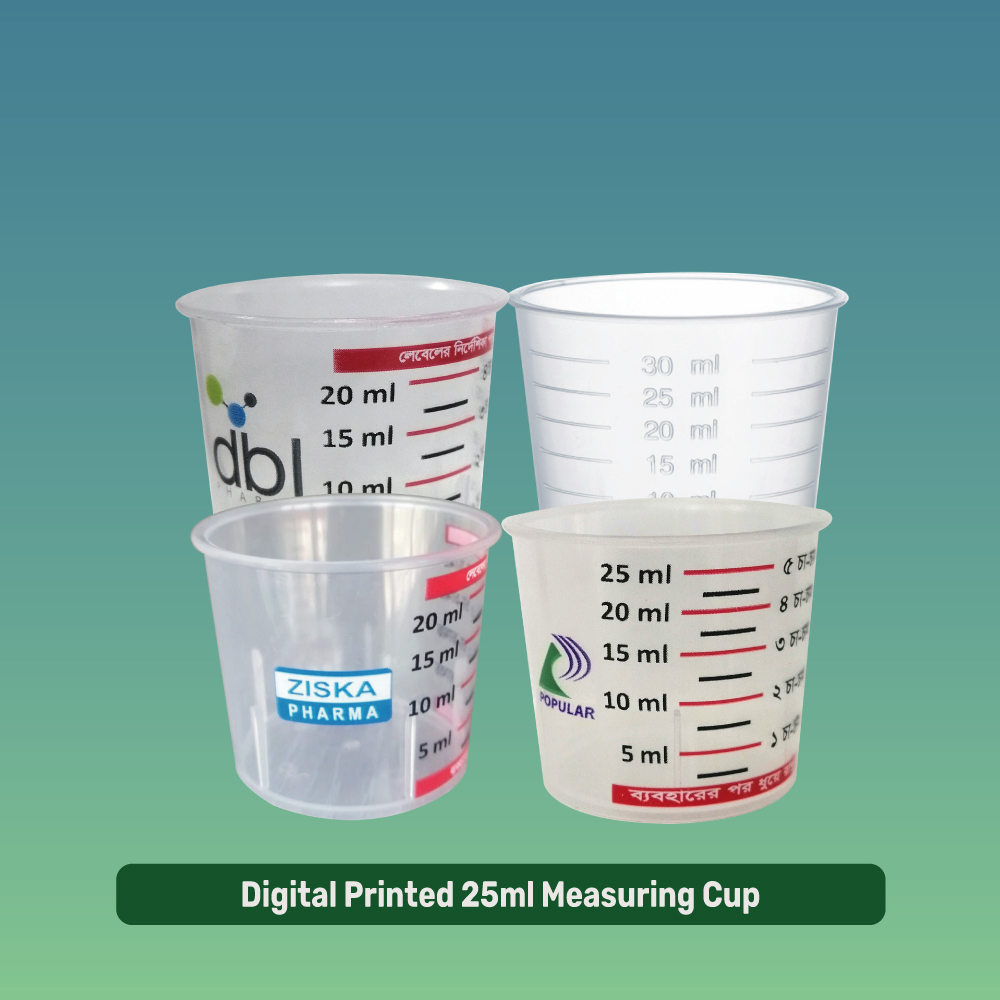 Want the Plastic bottles/Caps of perfect size and best material? We're experts at this. We're working continuously on improving plastic bottles and caps. Our word-class quality caps are being used across the world for years after years.
You will have the option to apply the change on every single corner of our product starting from size, colors, and material type. We can take bulk orders of plastic caps and bottles at any time.
The usage of tin containers is increasing day by day. Manufacturers nowadays prefer Tim containers over regular metal for canning different products in different industries. These products include food & beverage, pharmaceuticals, and other chemicals.
We don't follow the traditional way of tin-plating. Instead, we use technologies imported from China that make the tin long-lasting and different from other normal tin container providers. We produce 2 piece and 3 piece tin cans. Most of our elite clients prefer aluminum for these containers.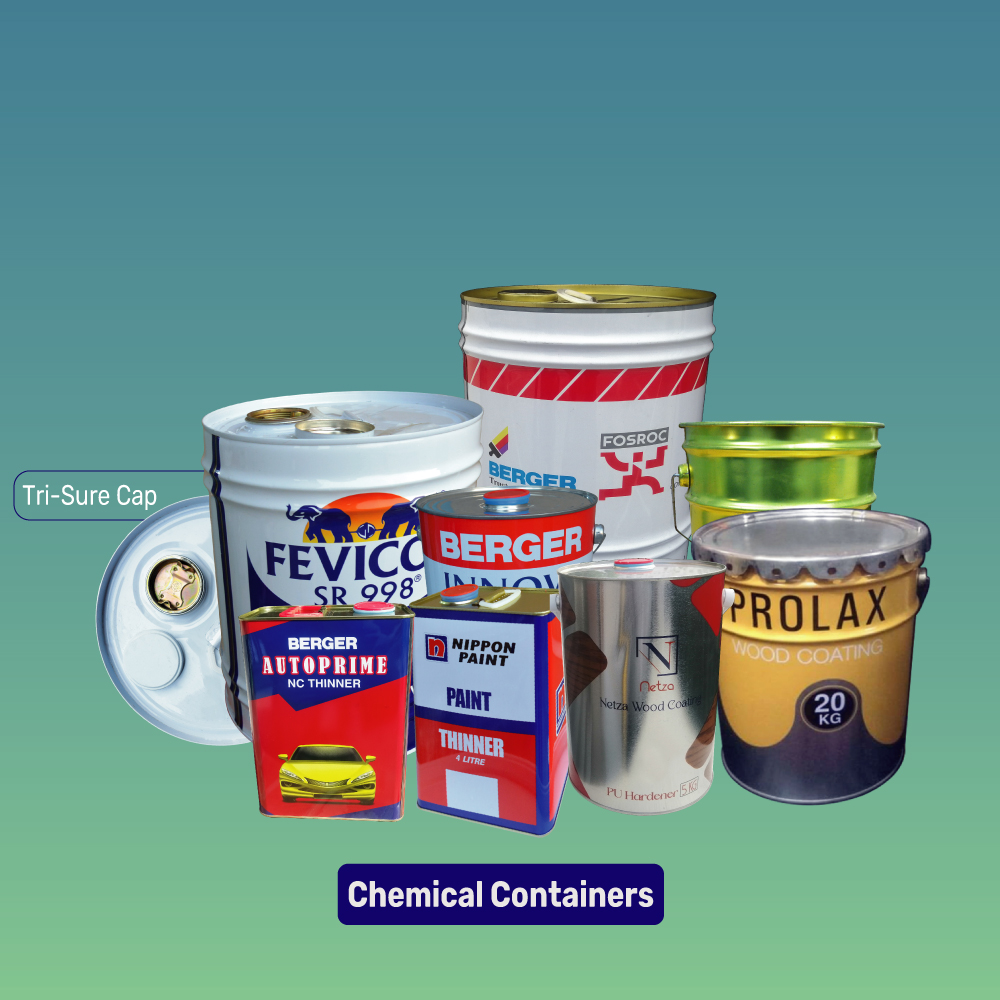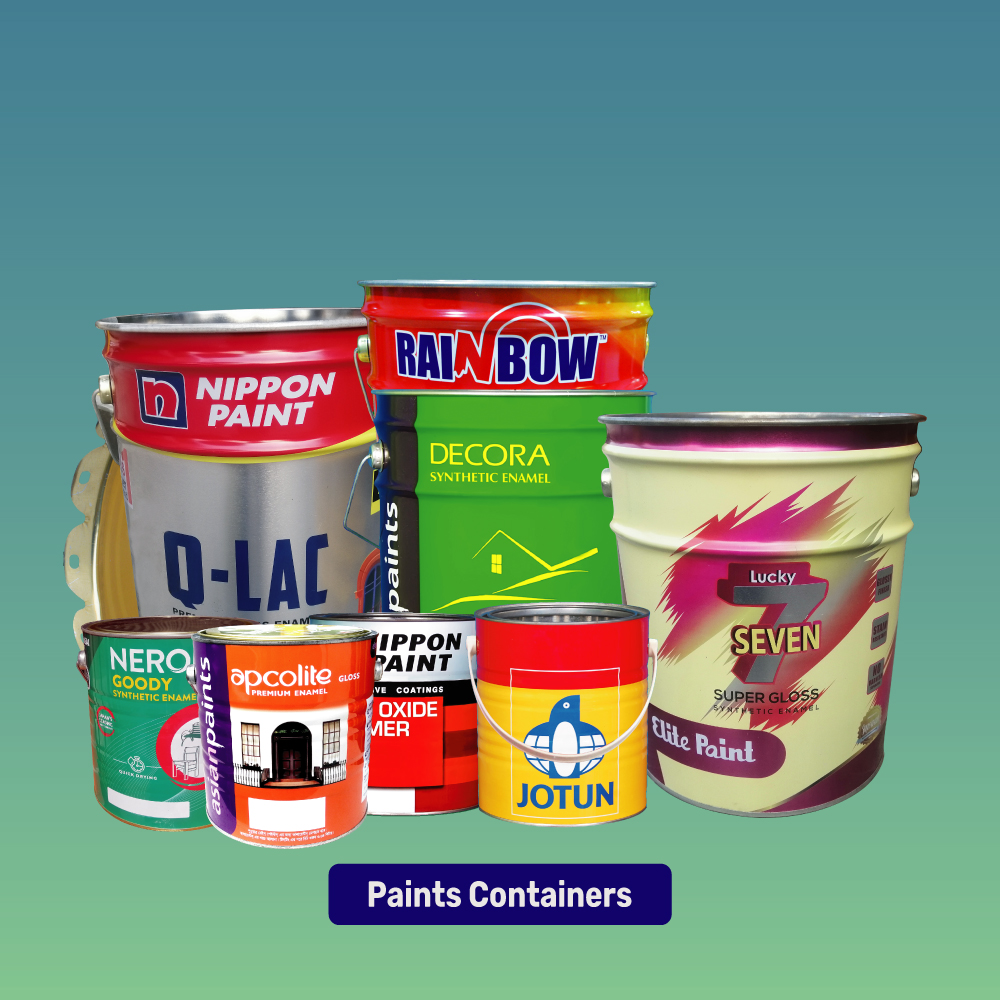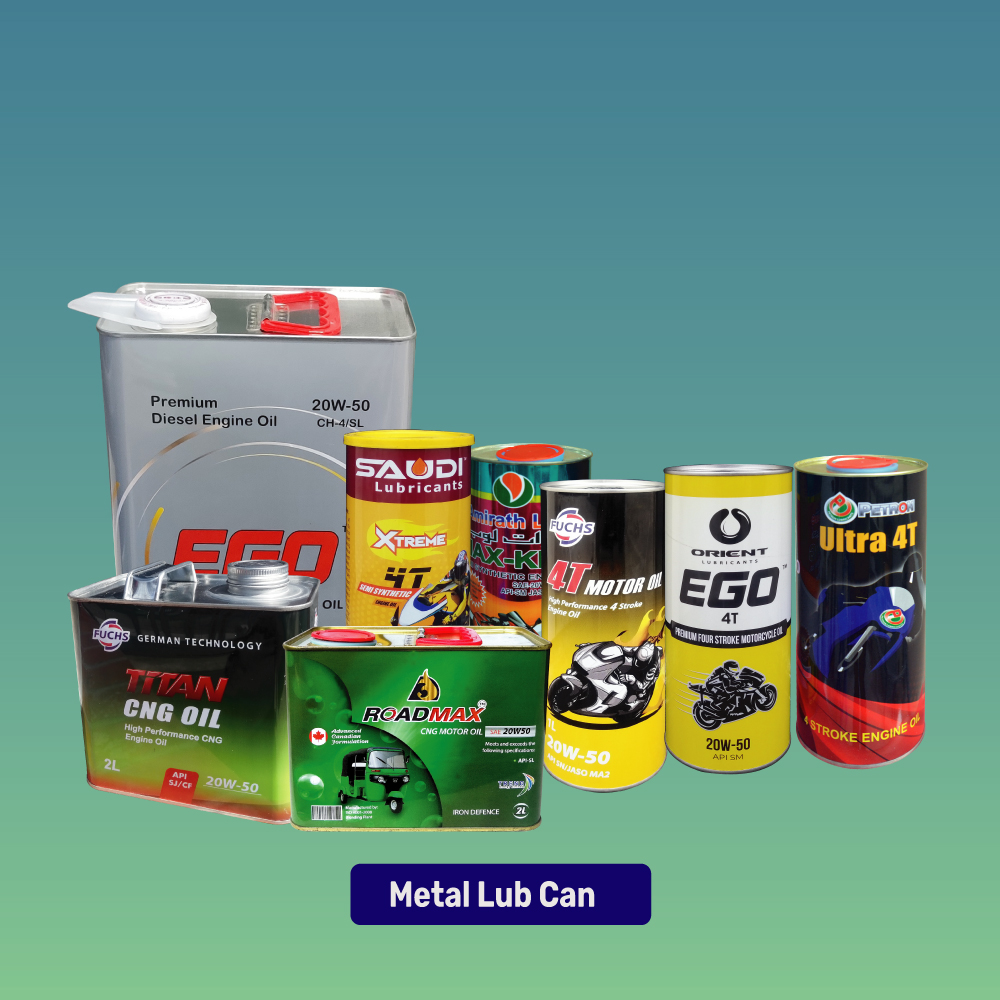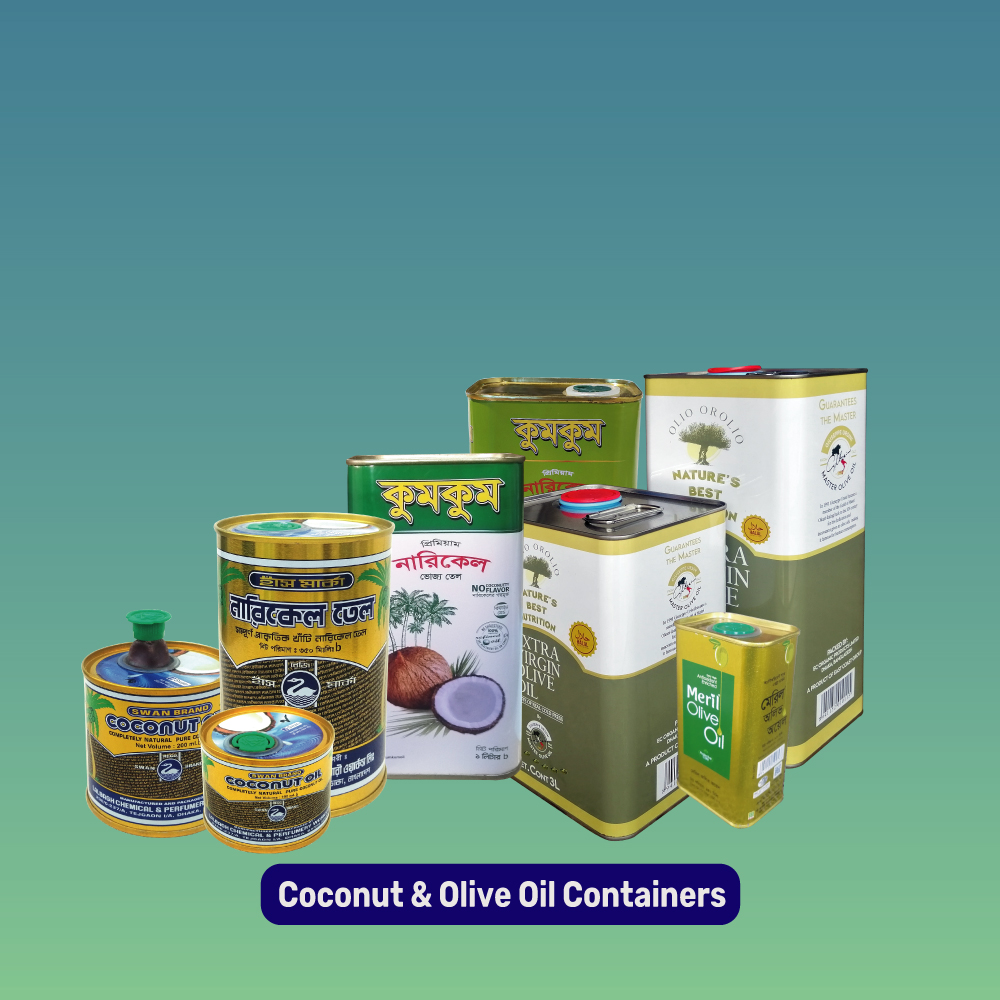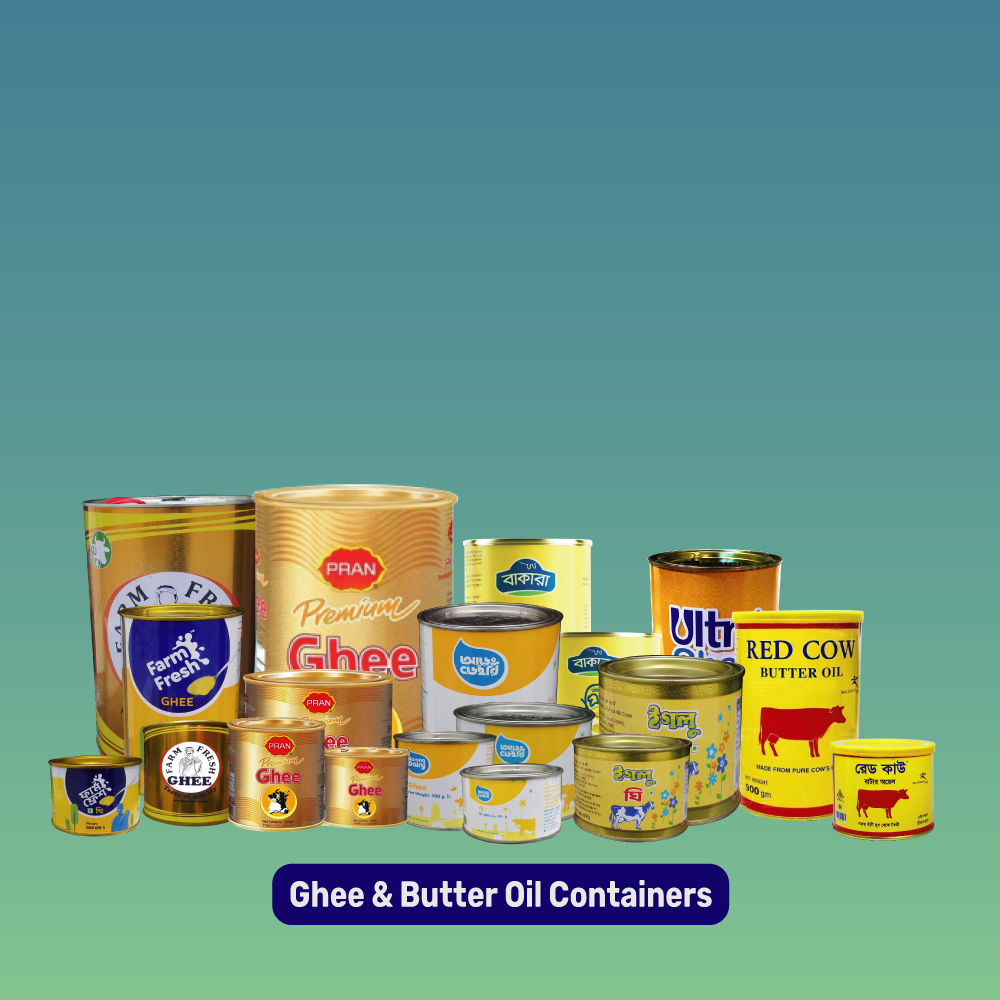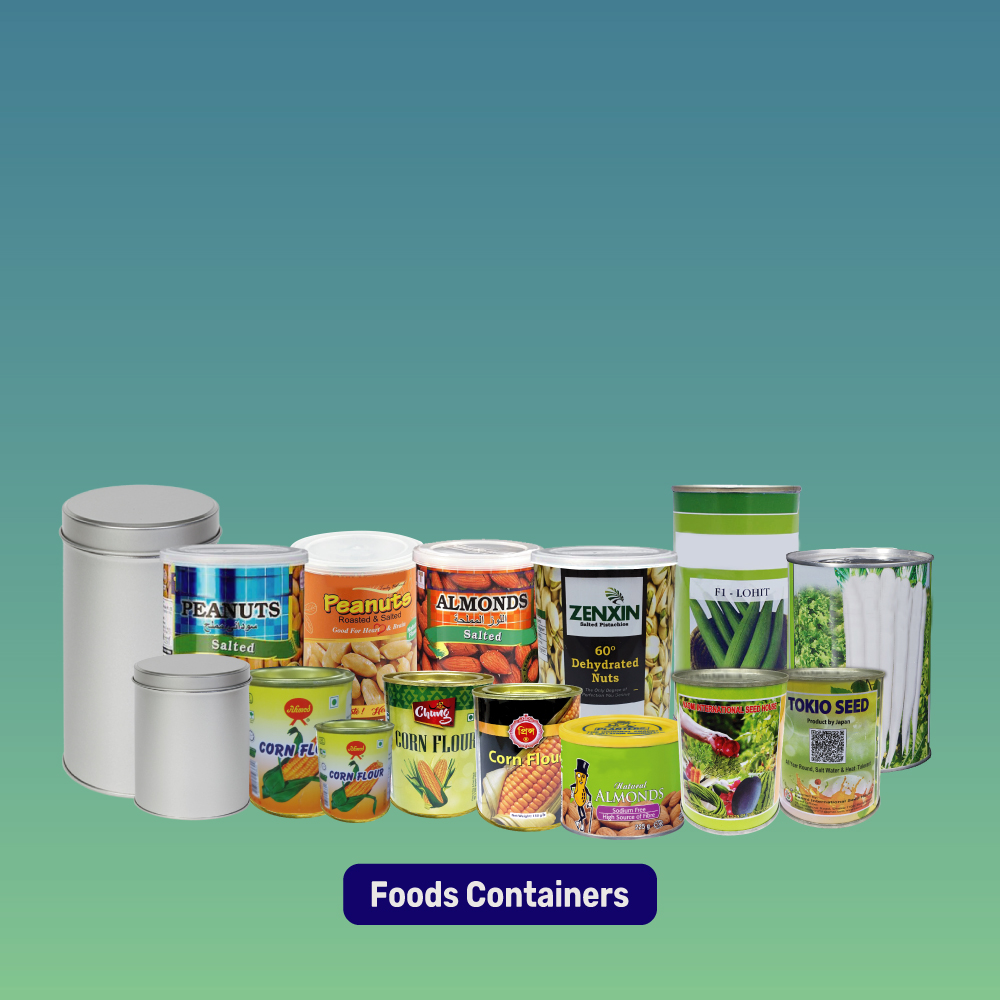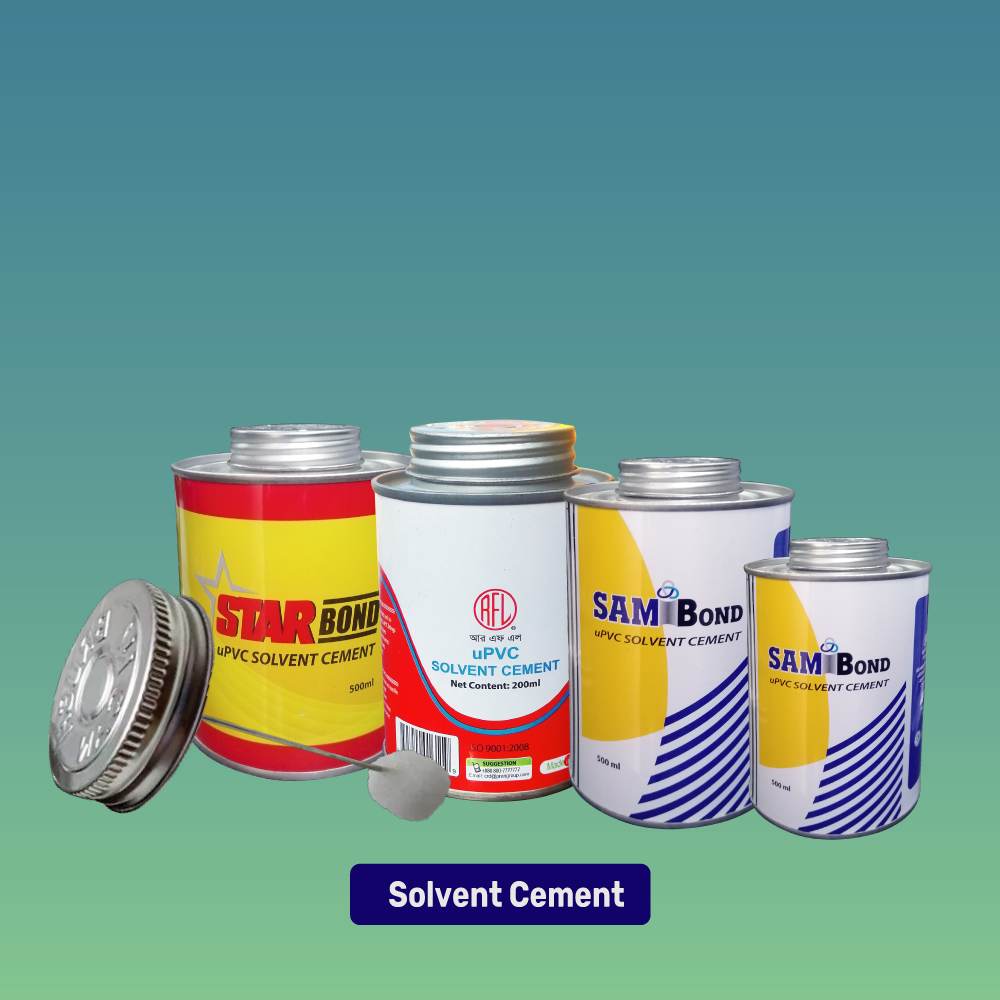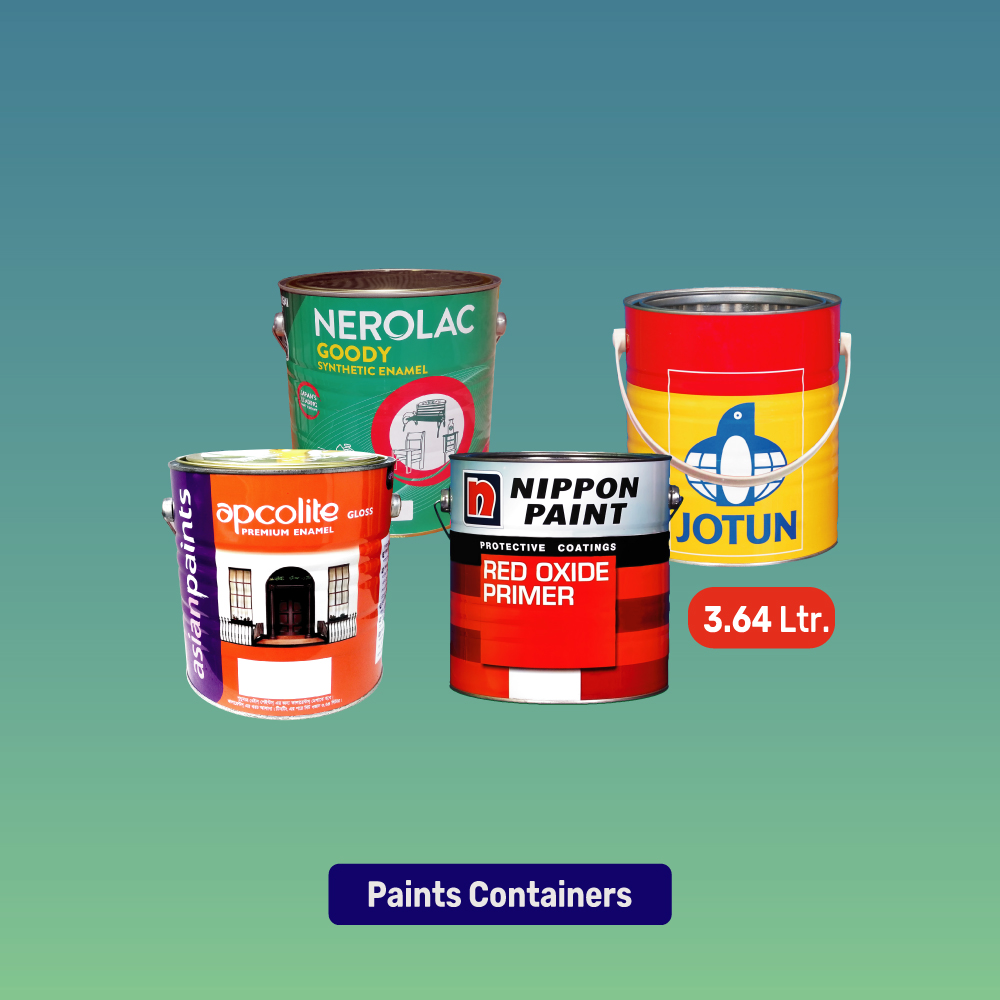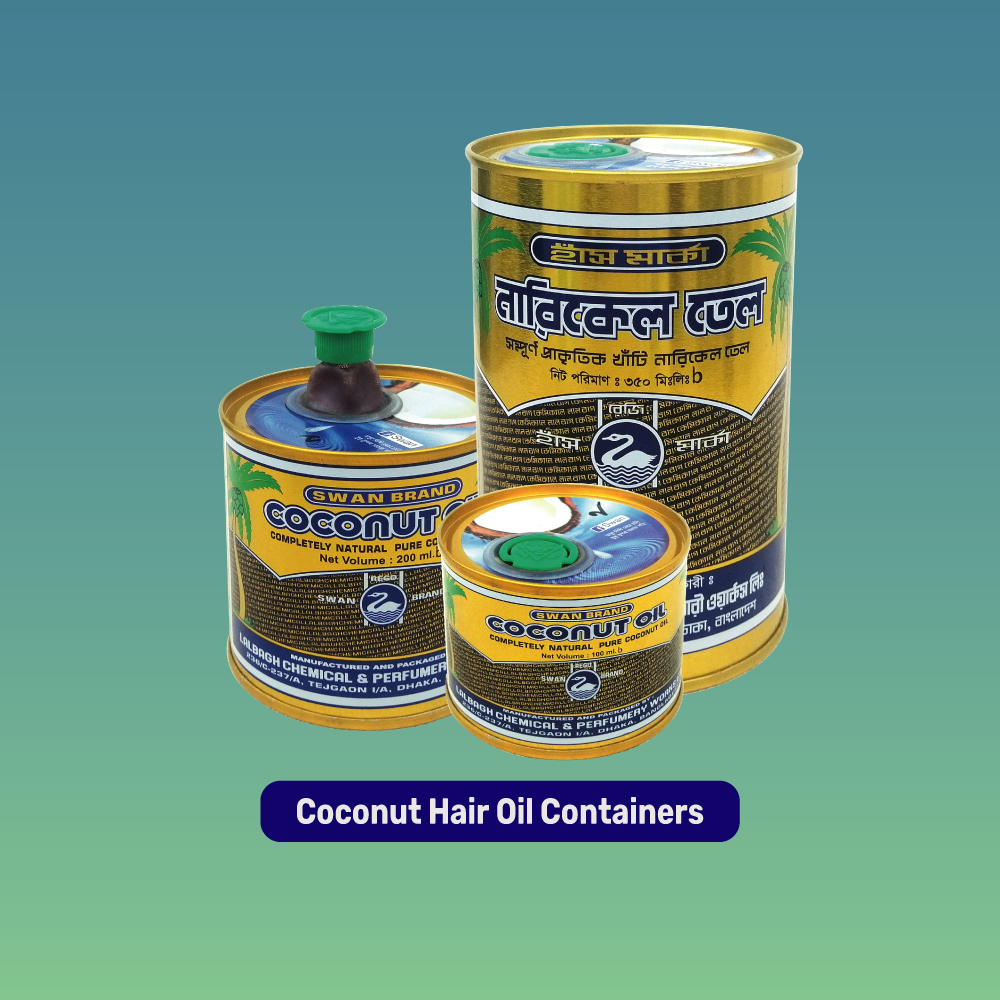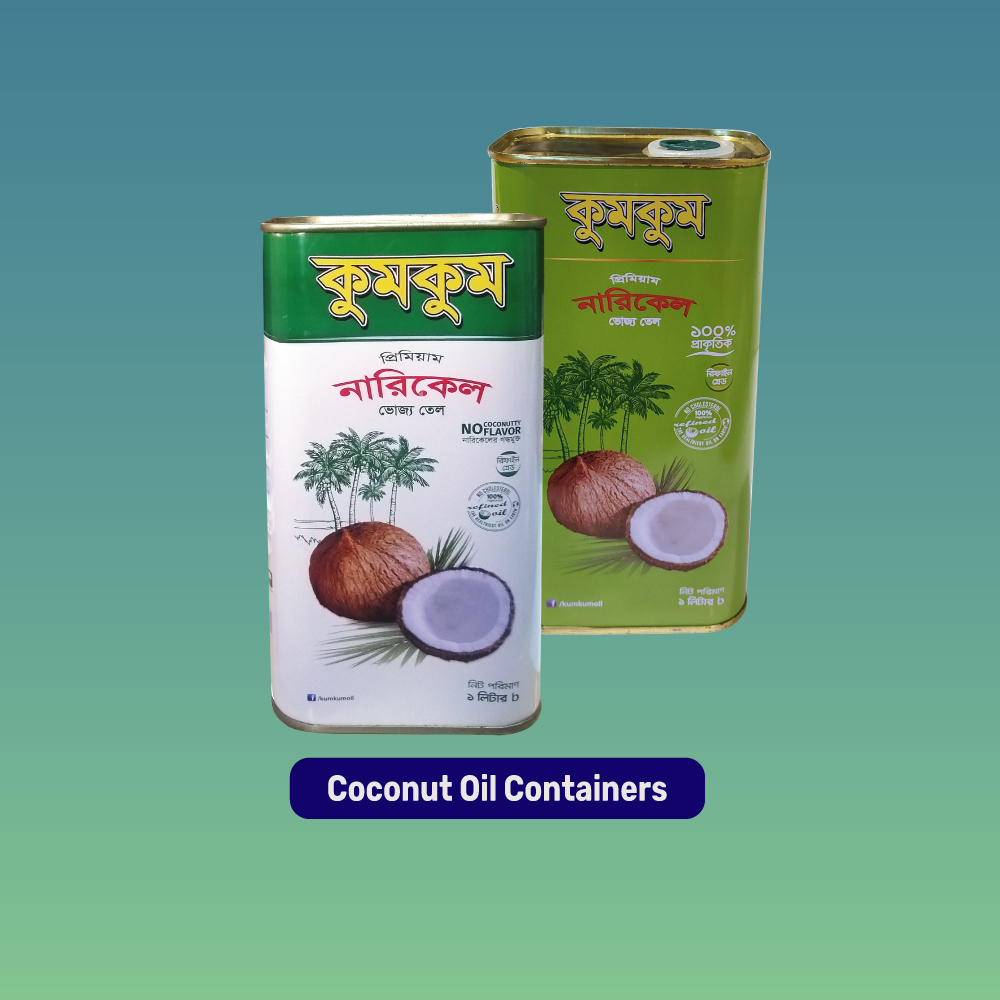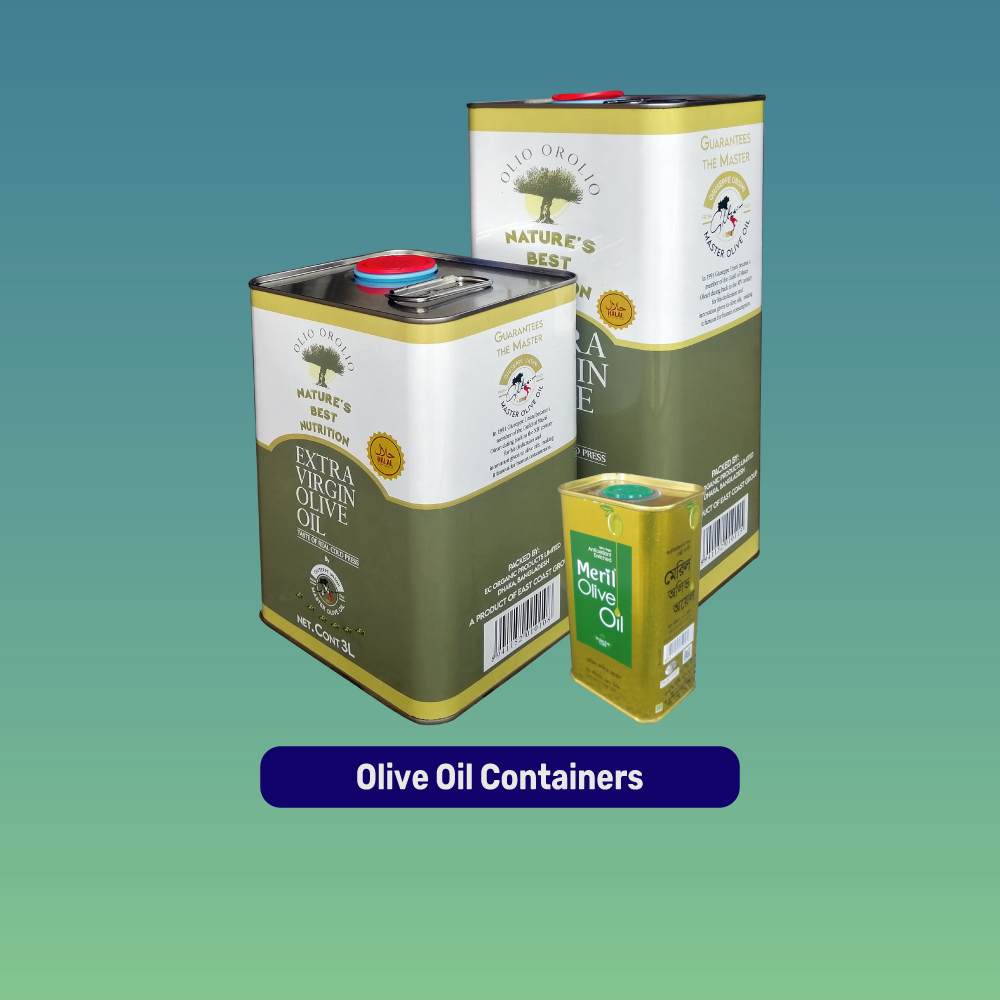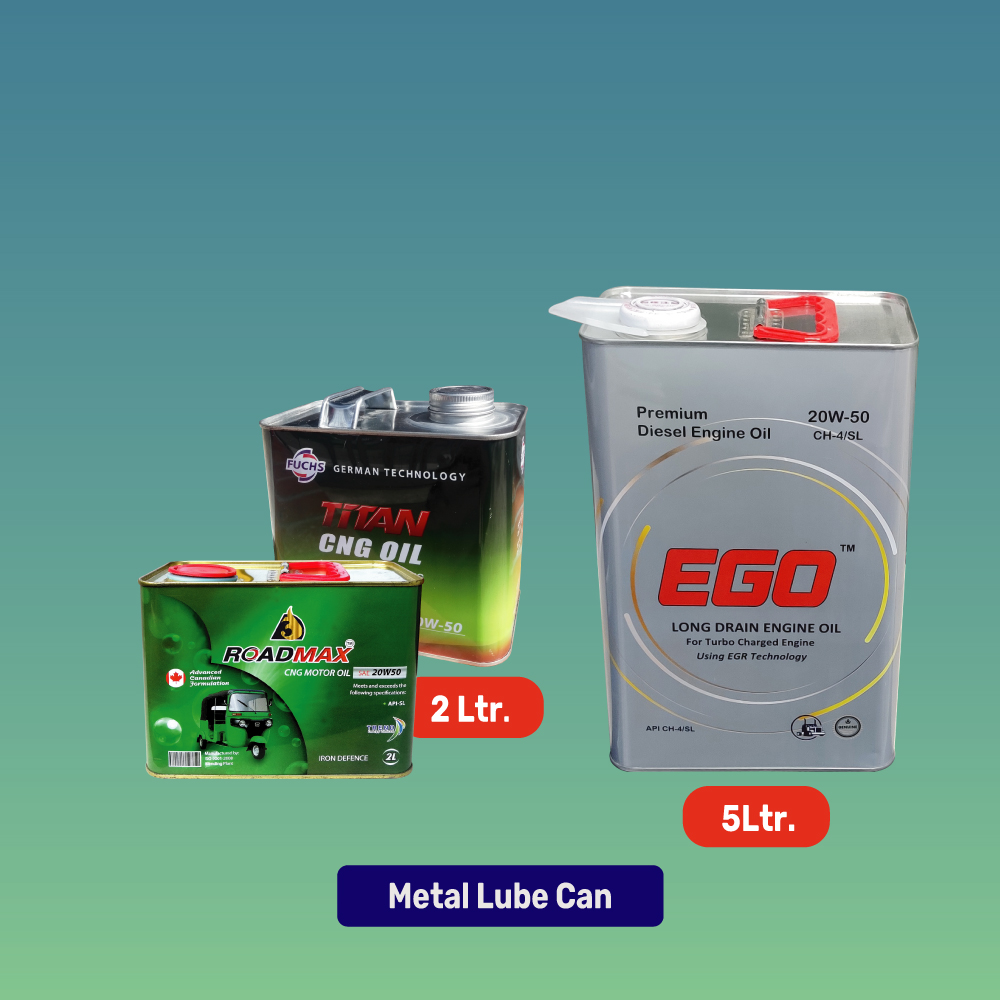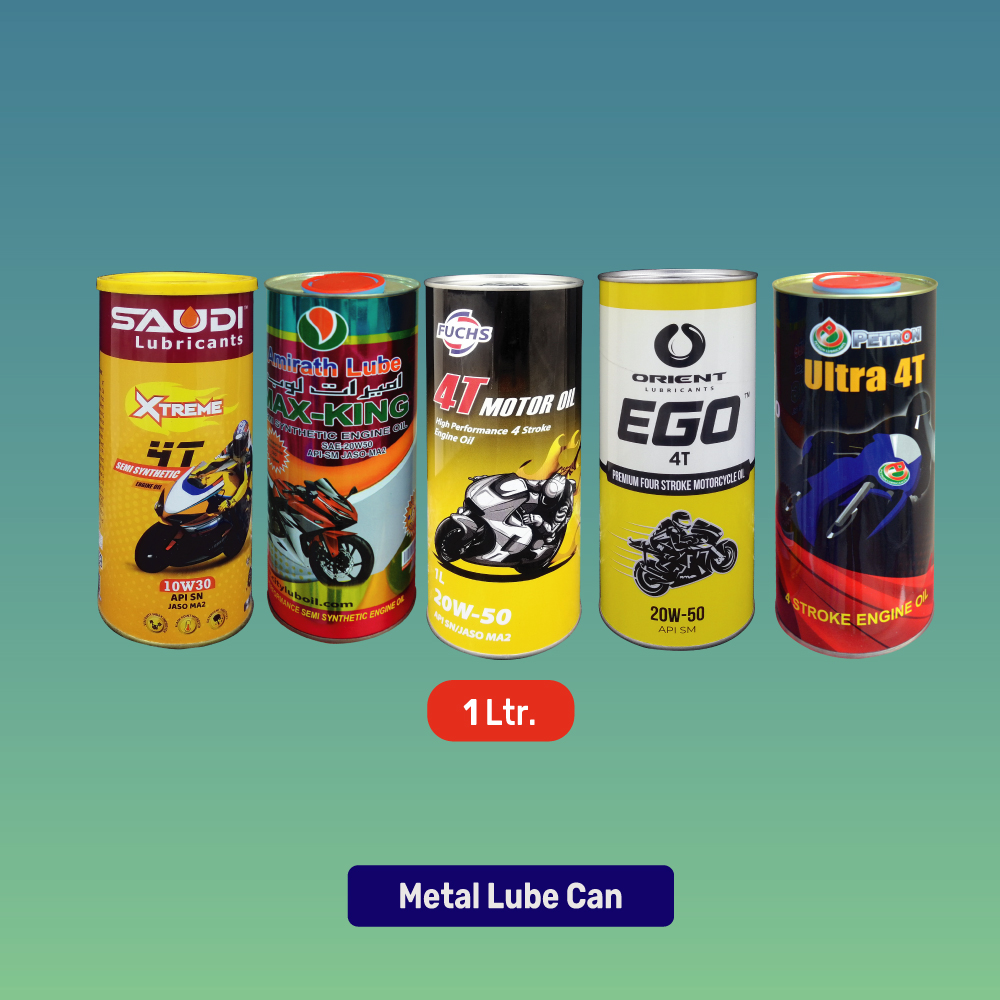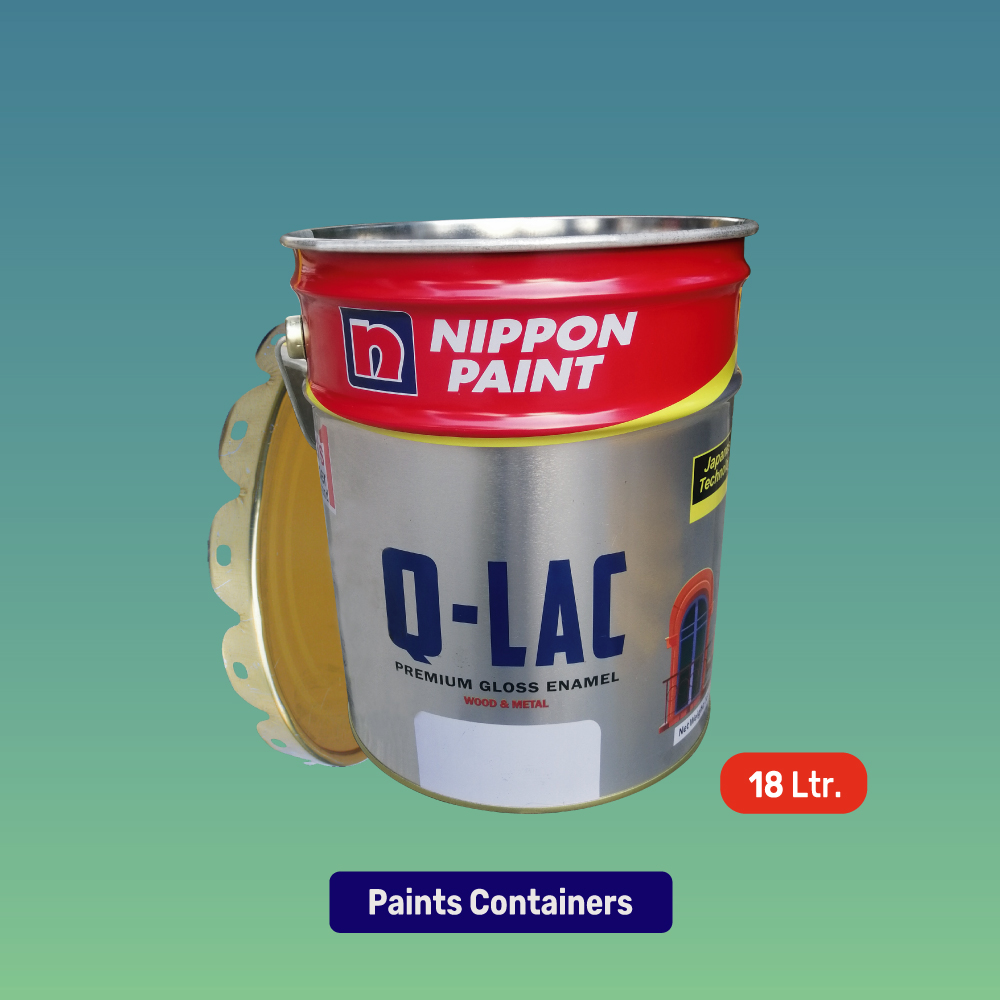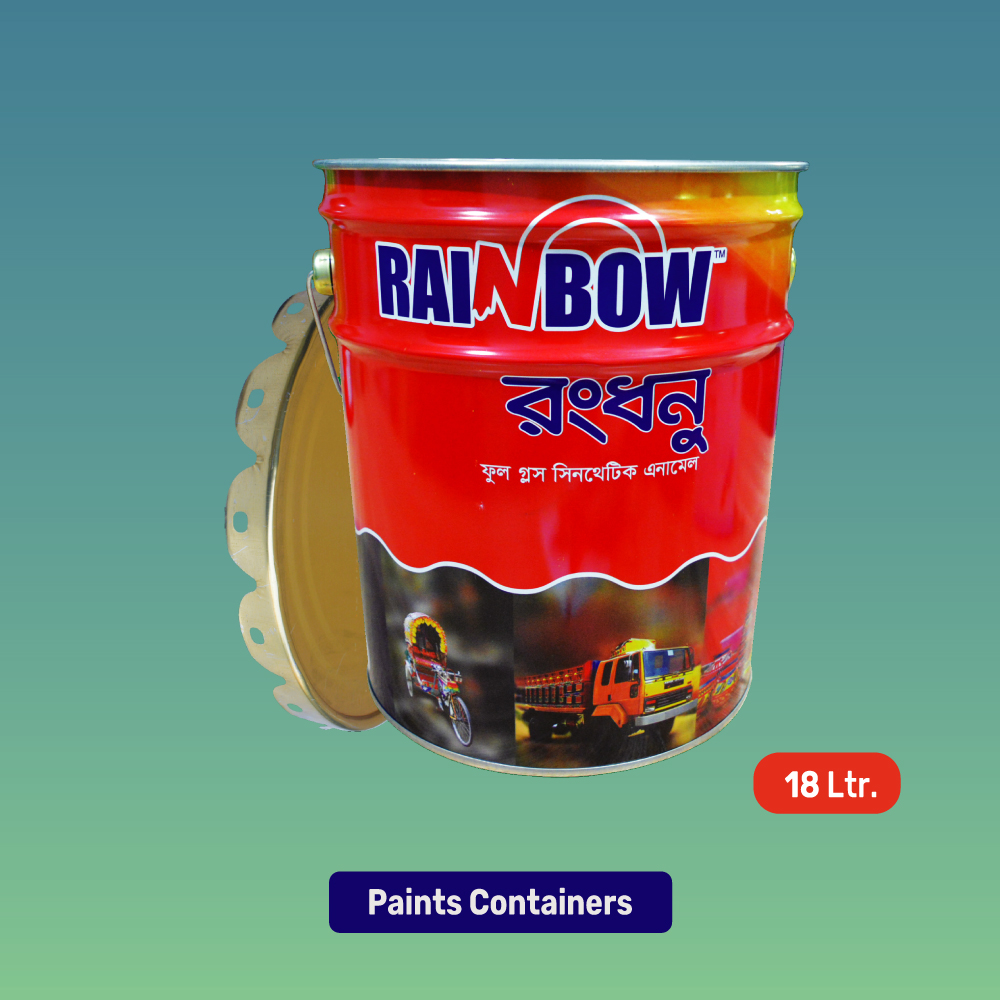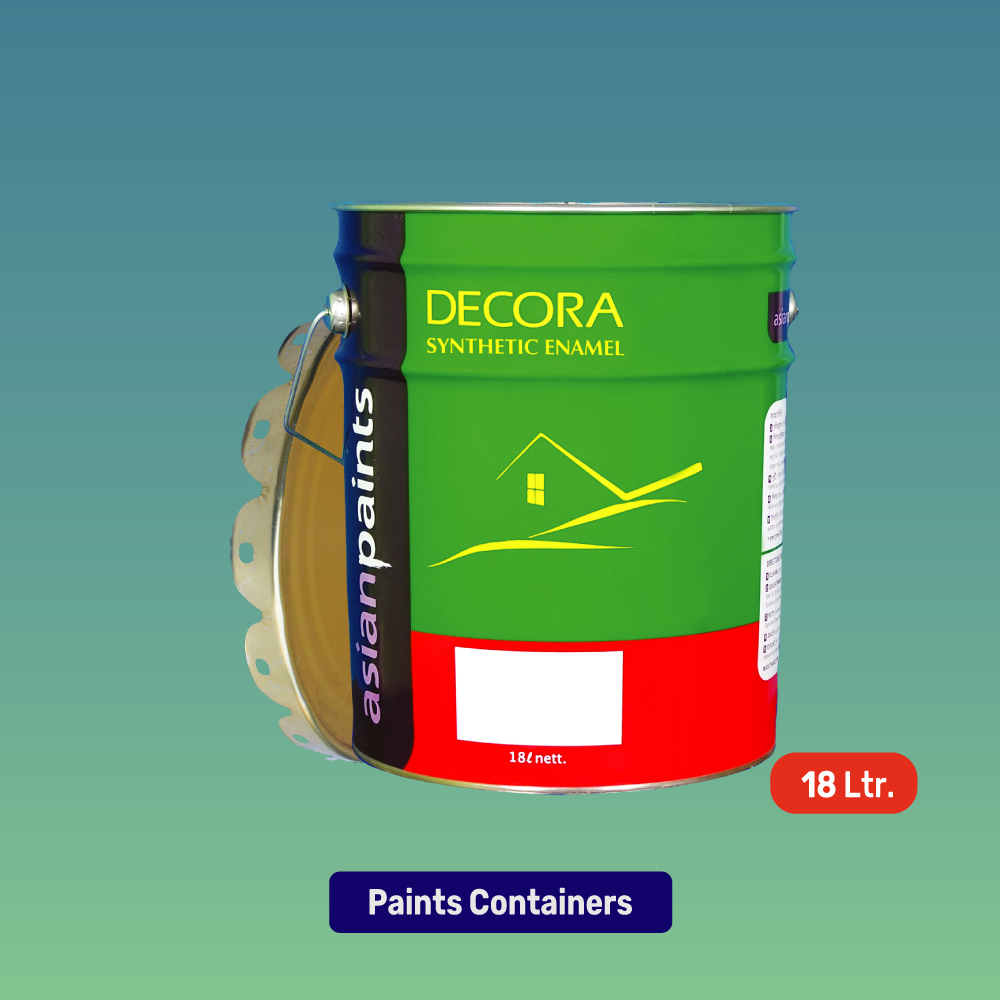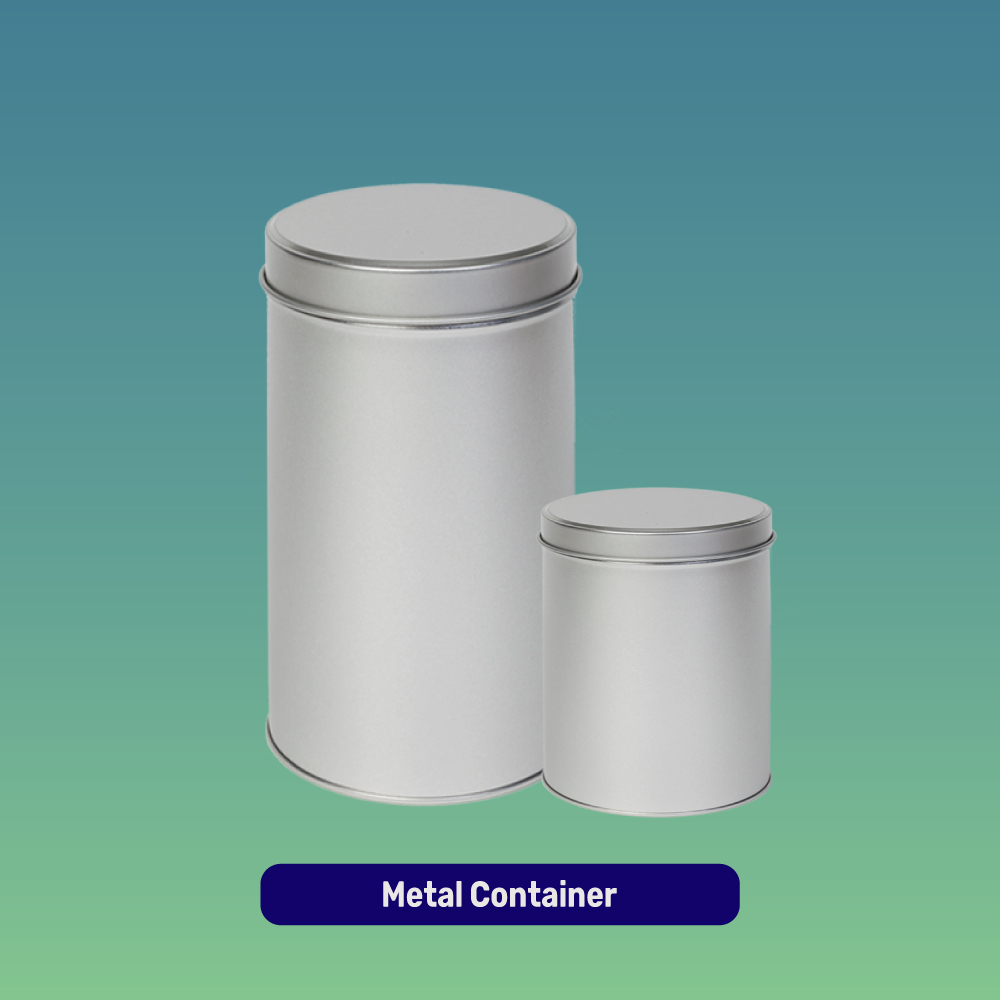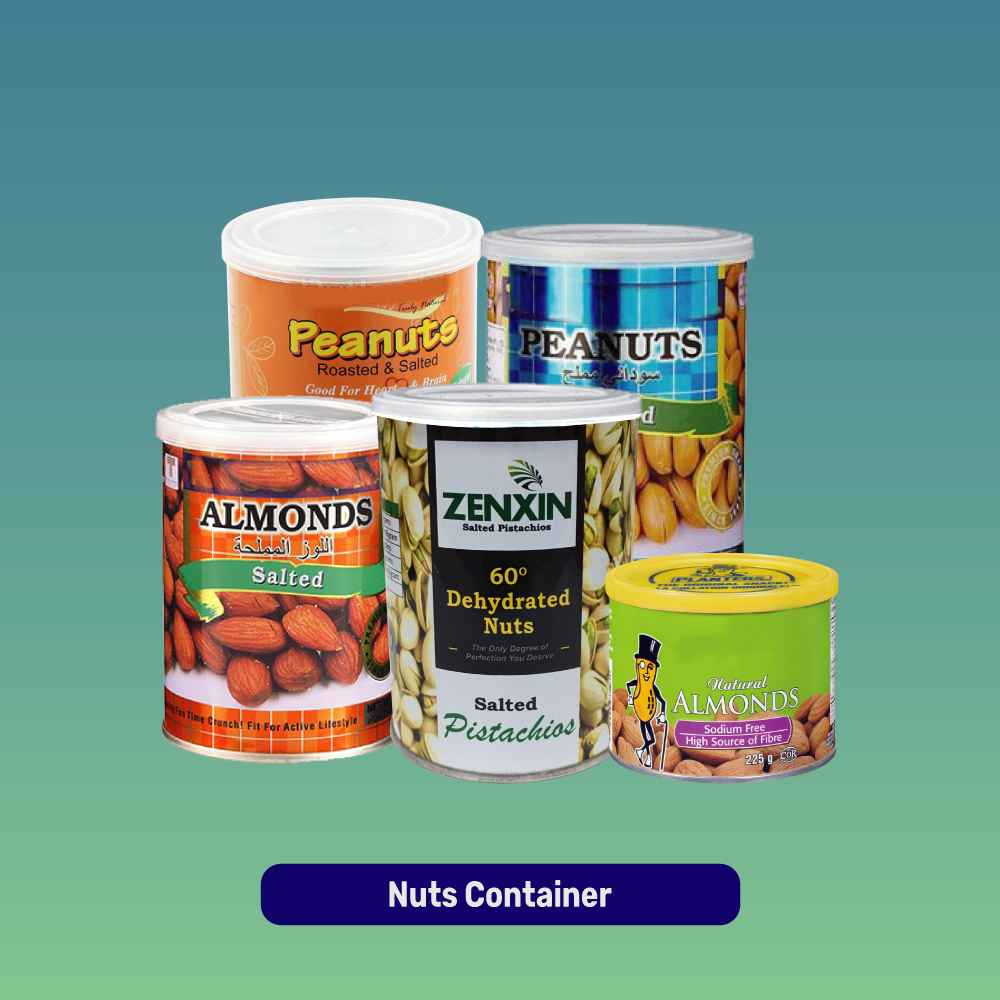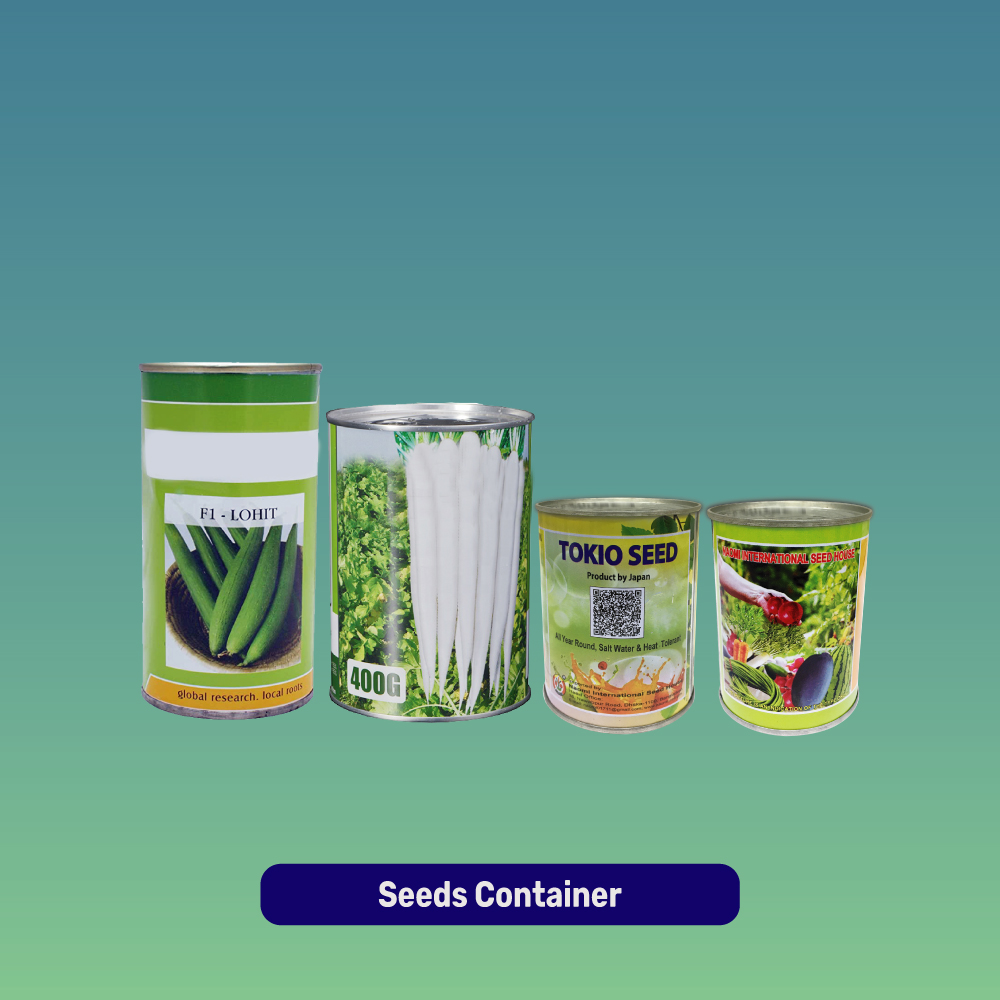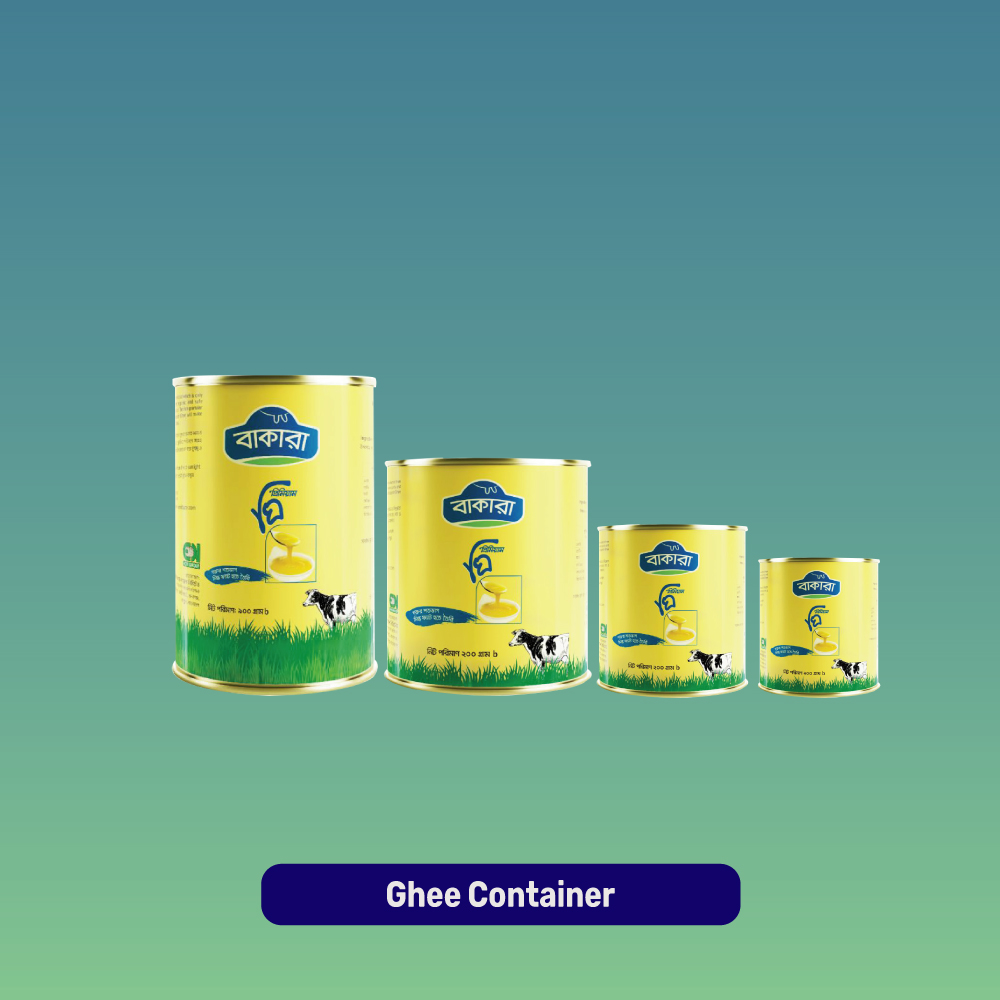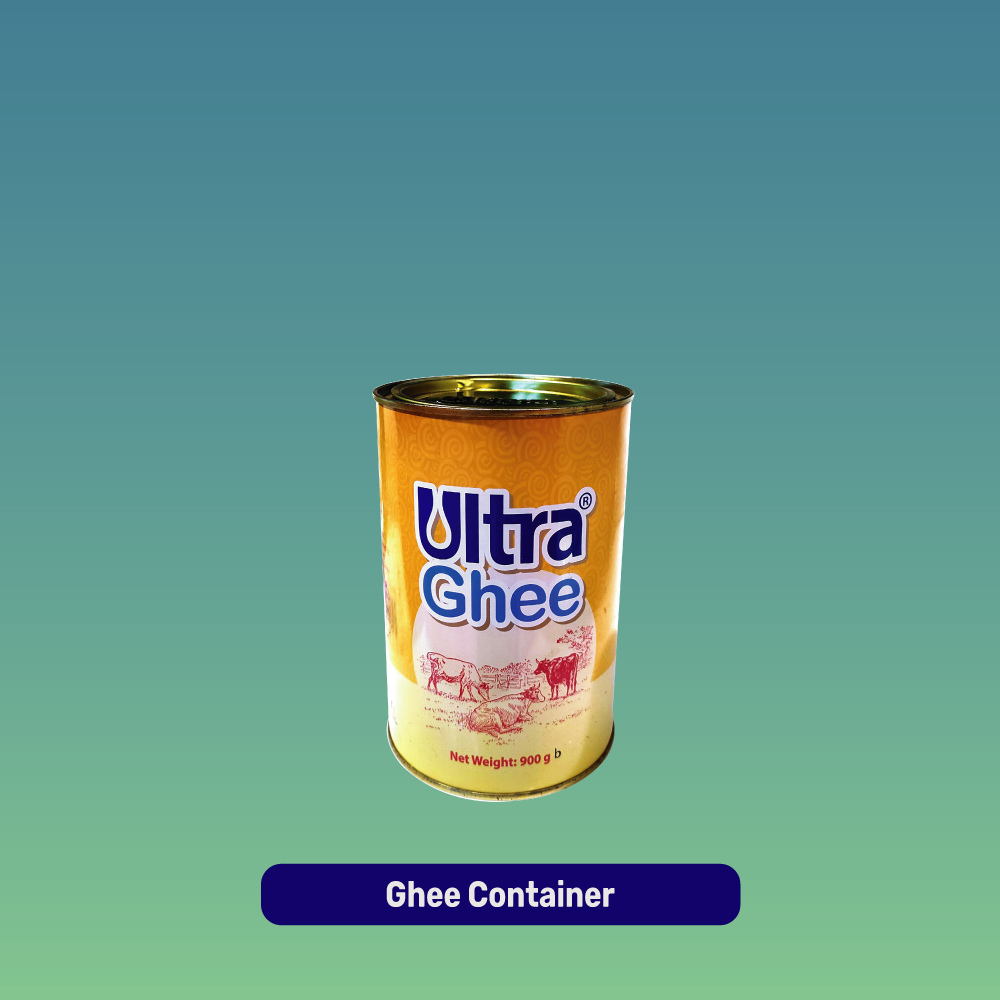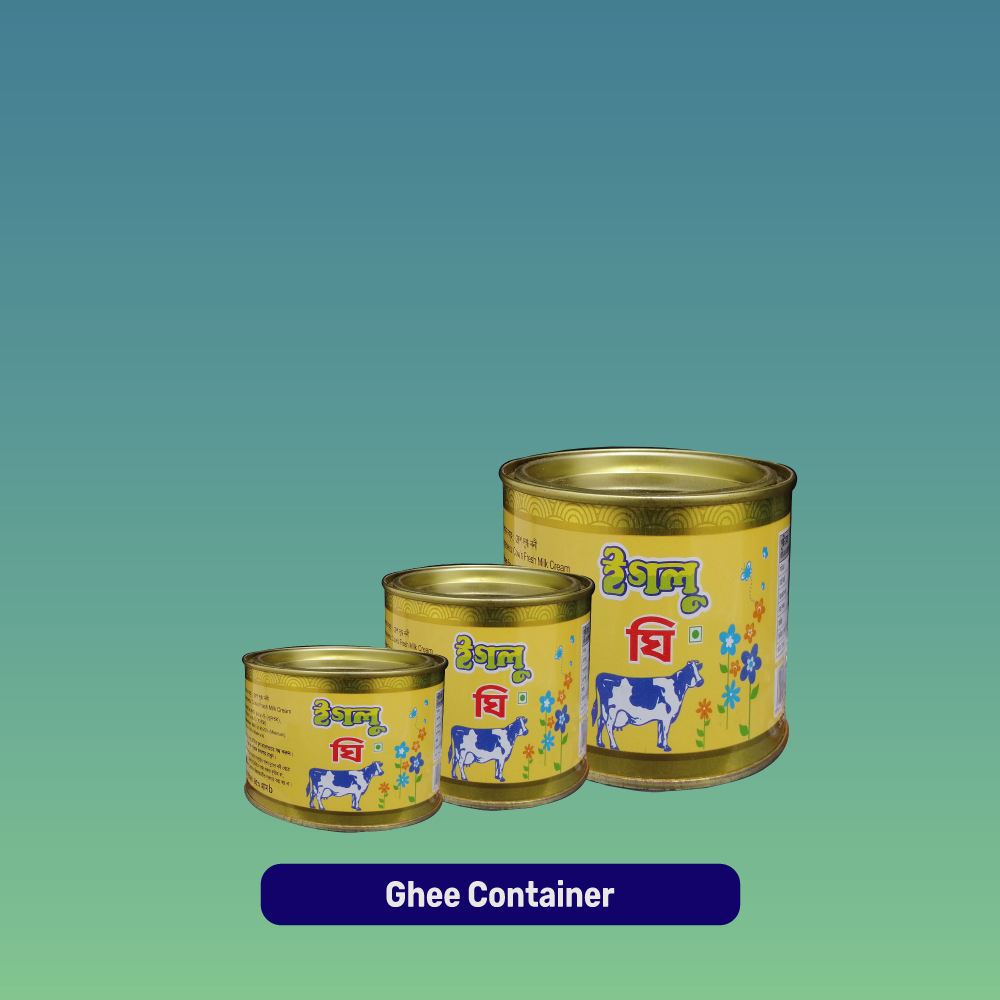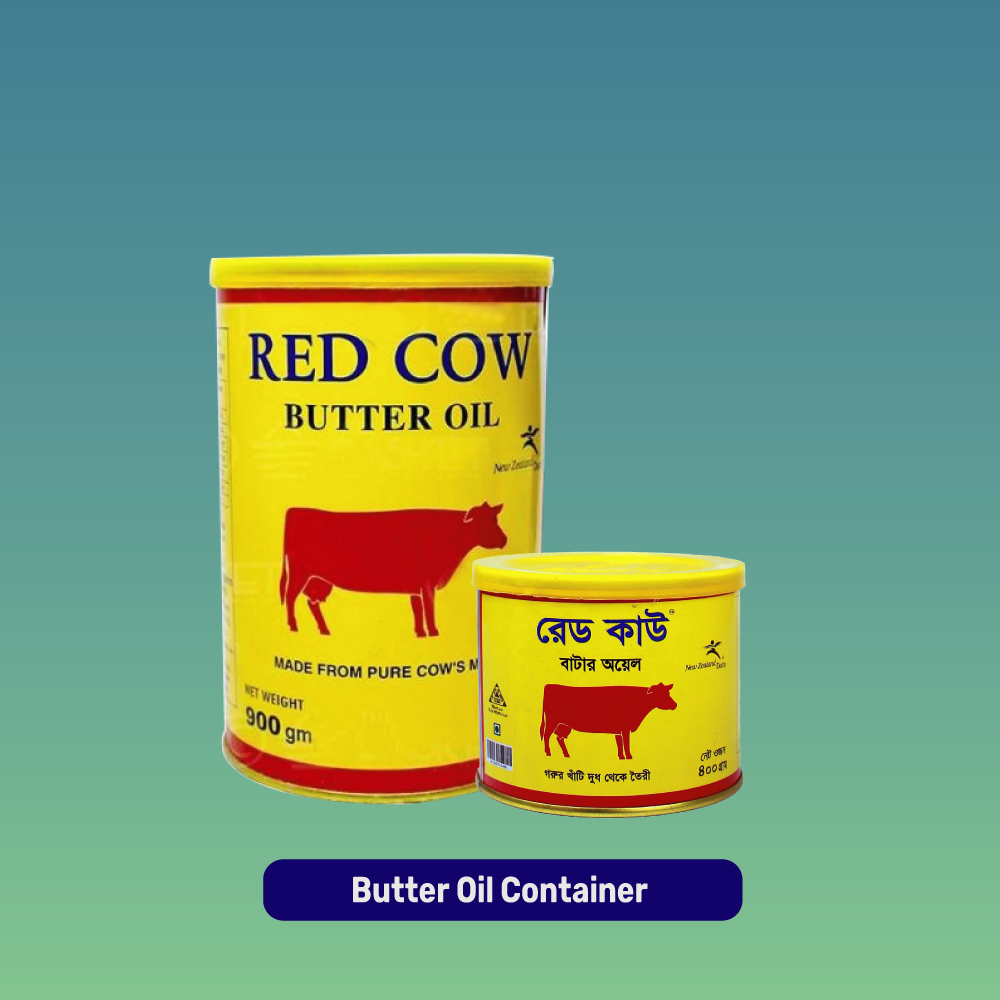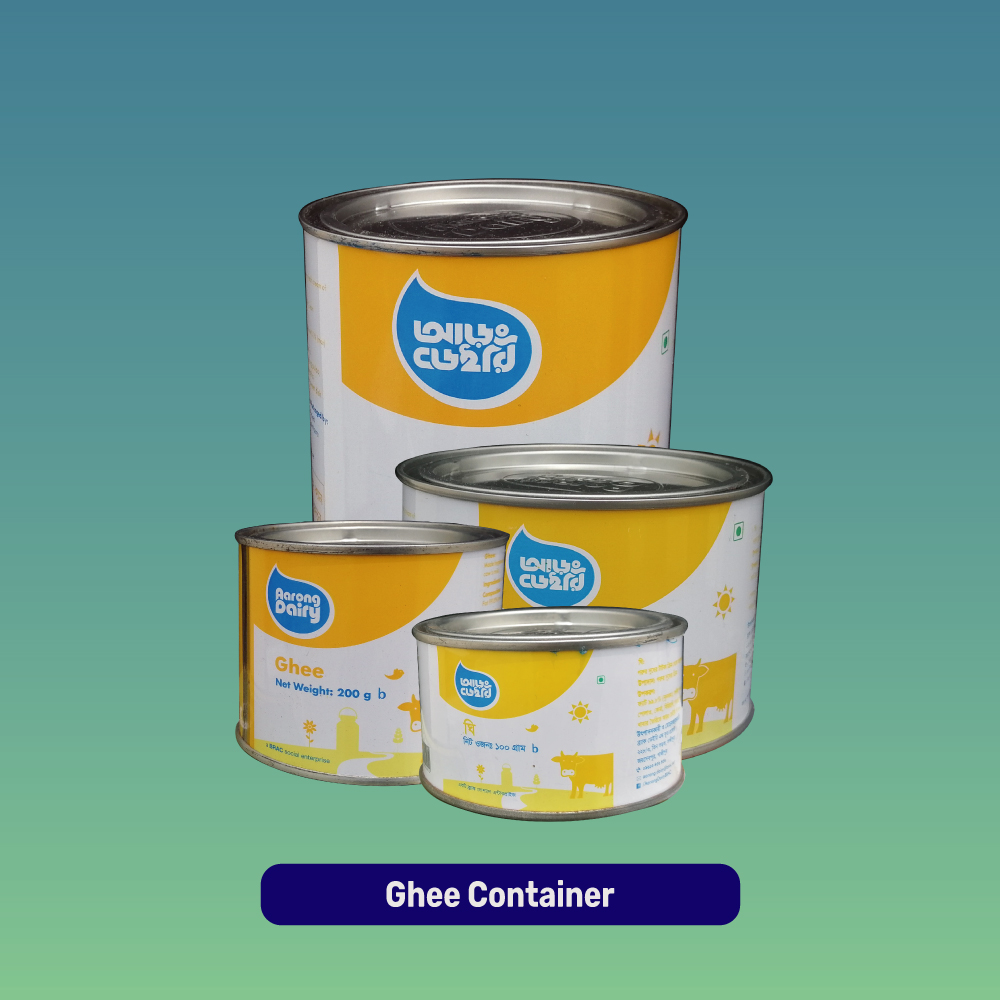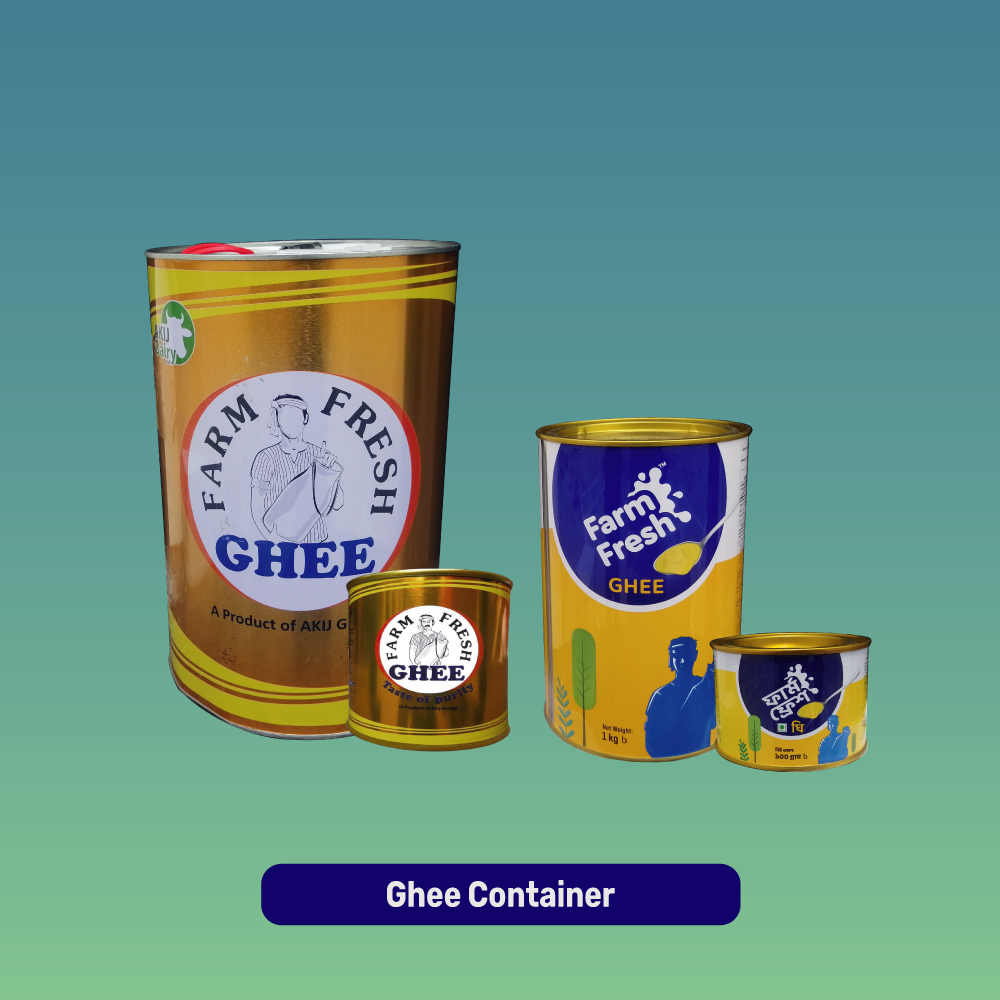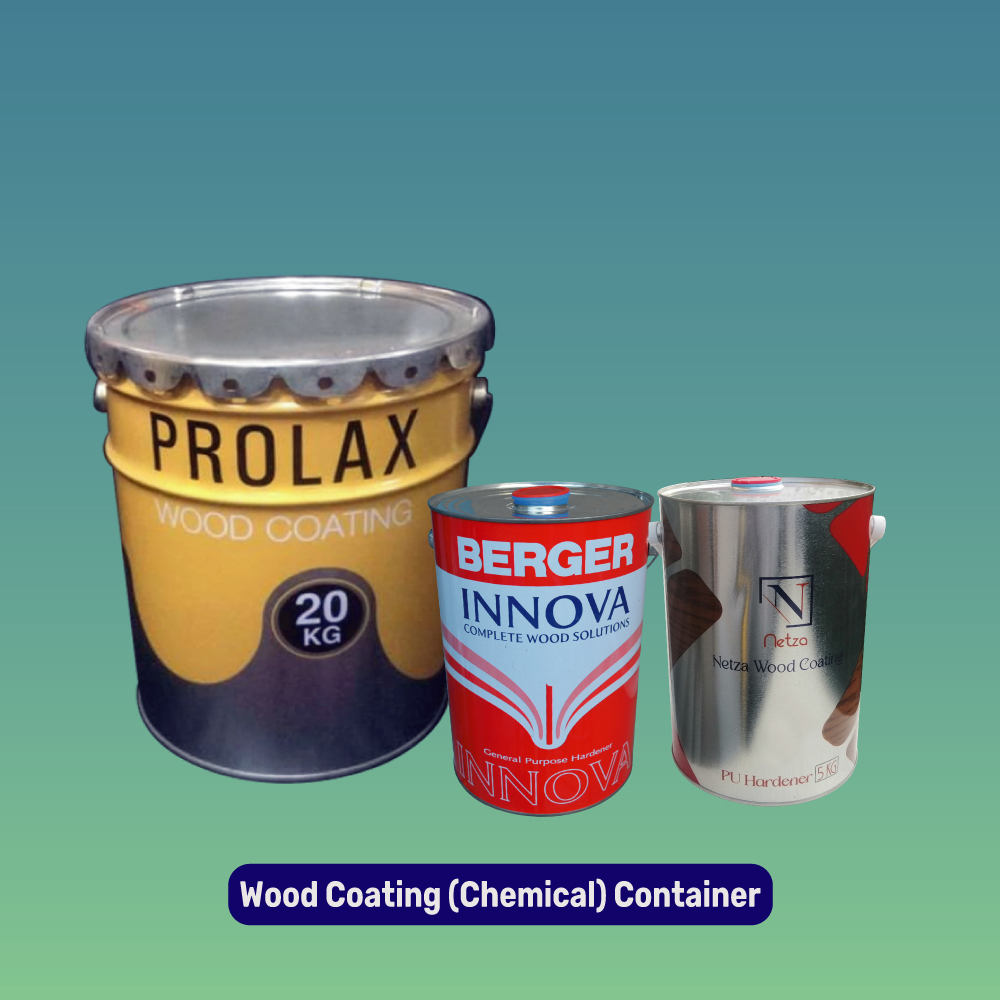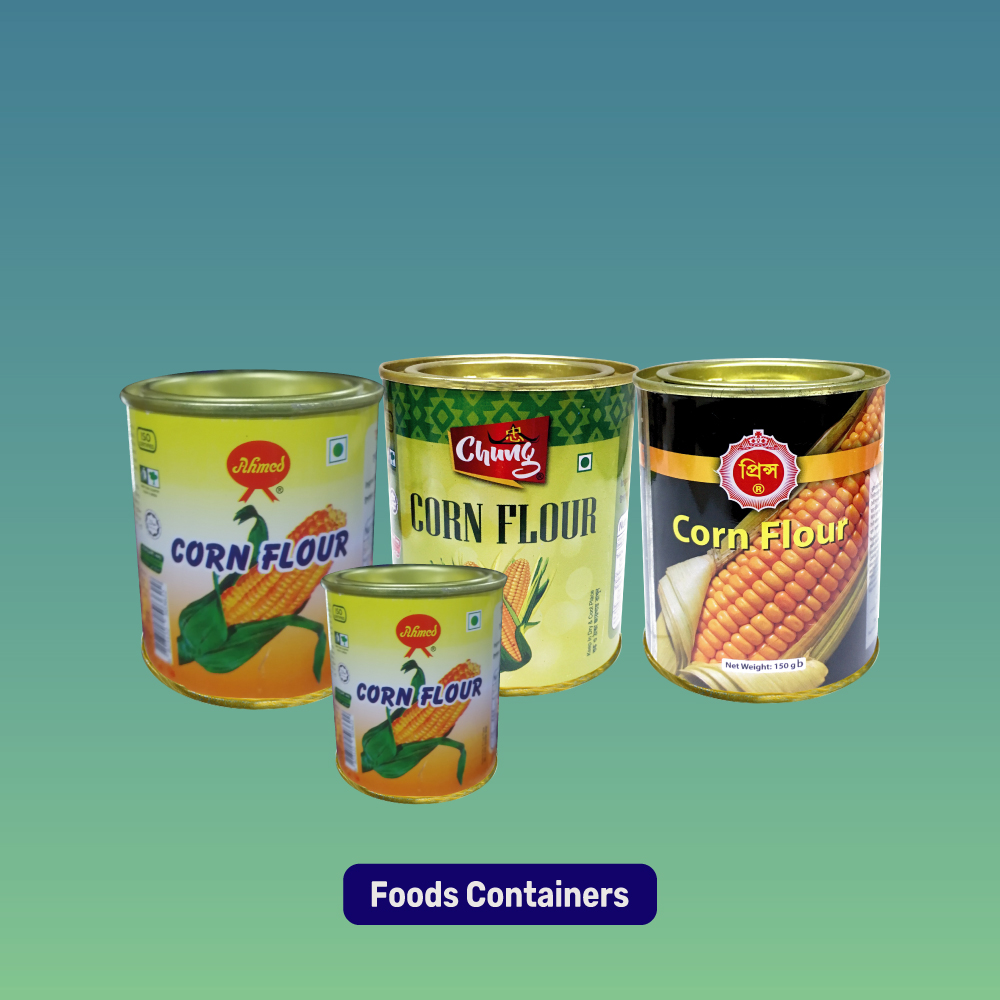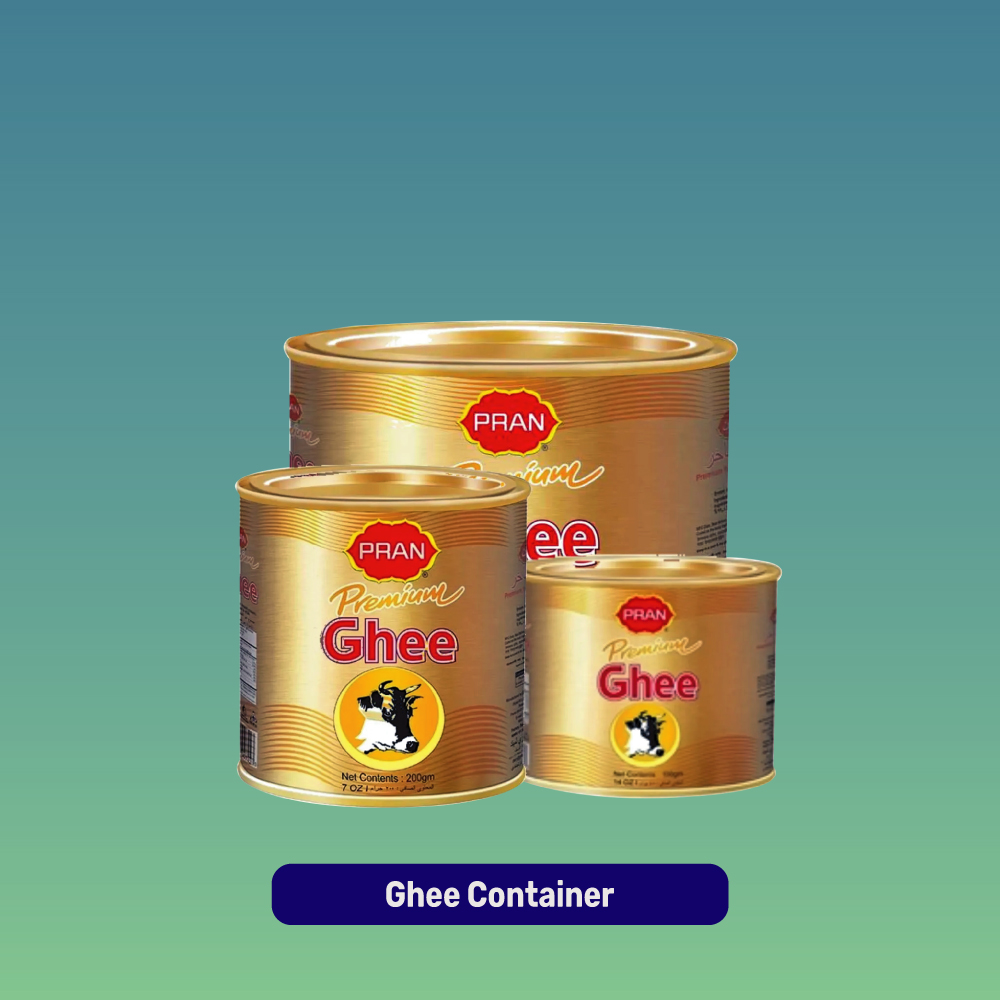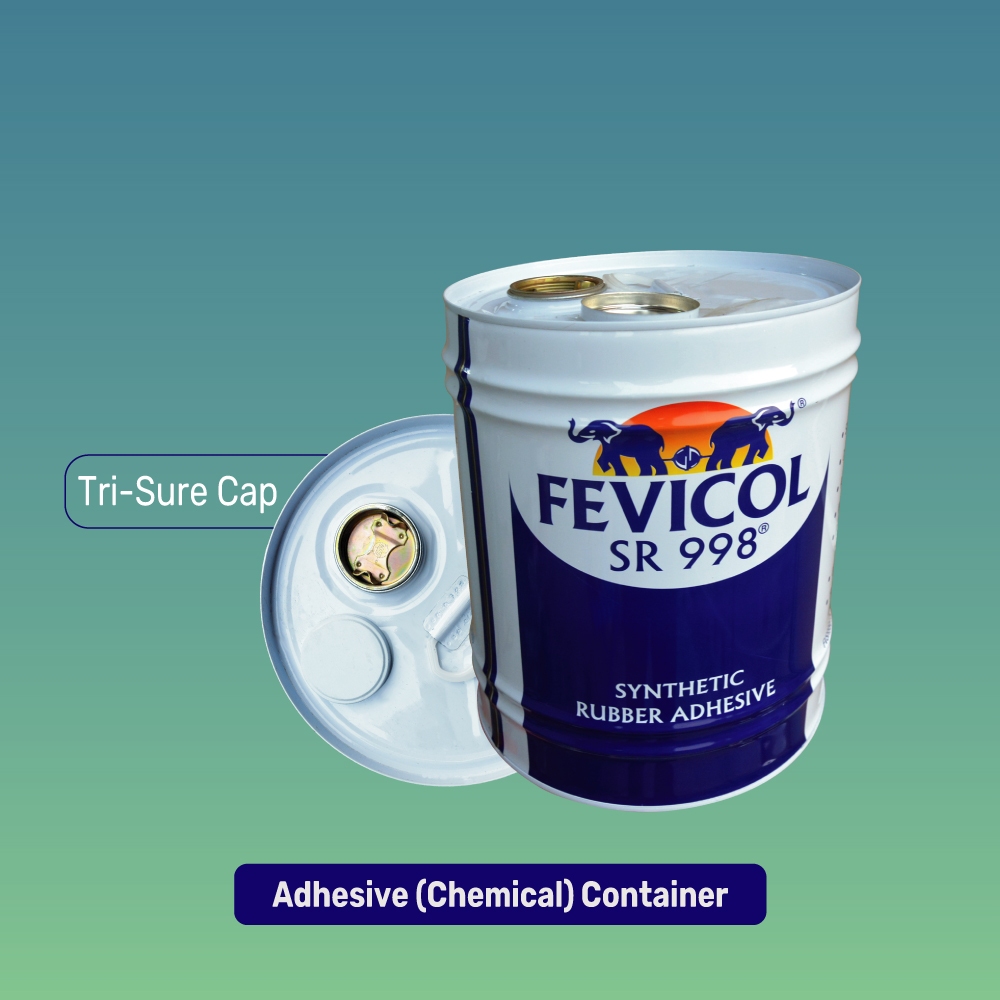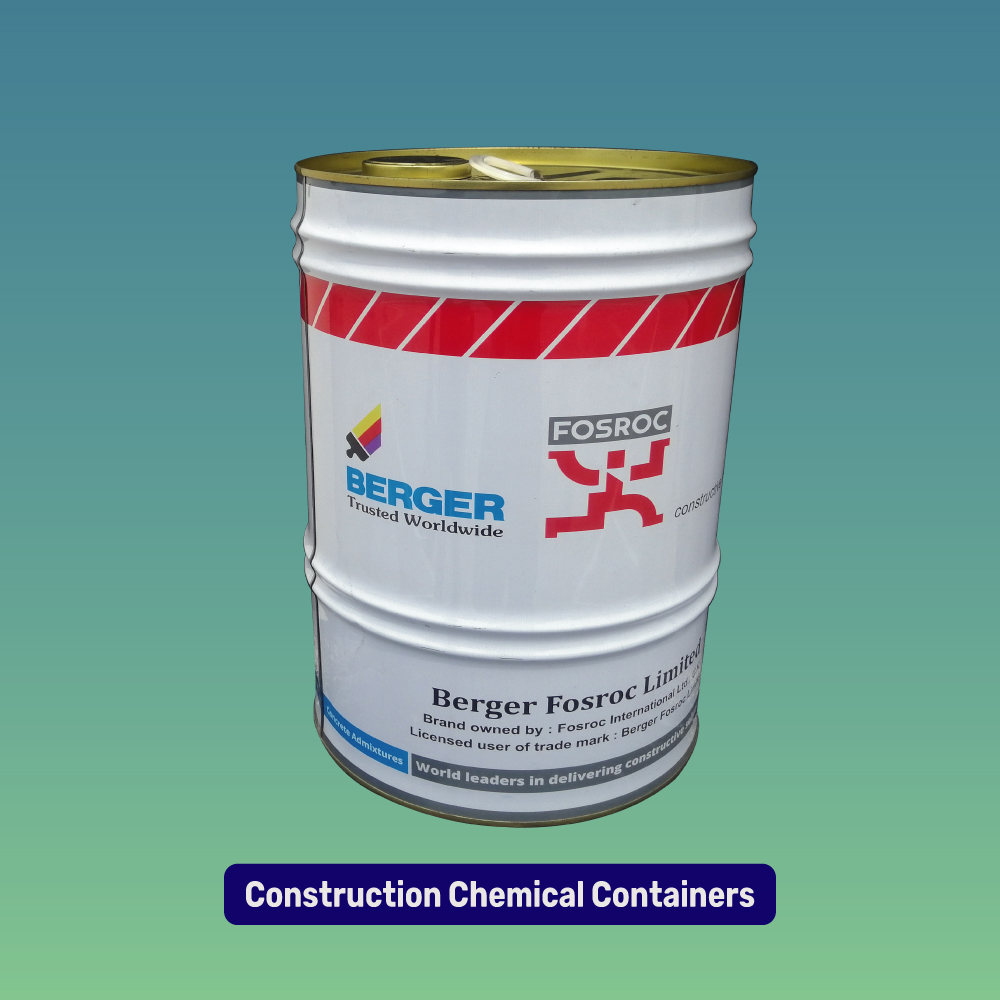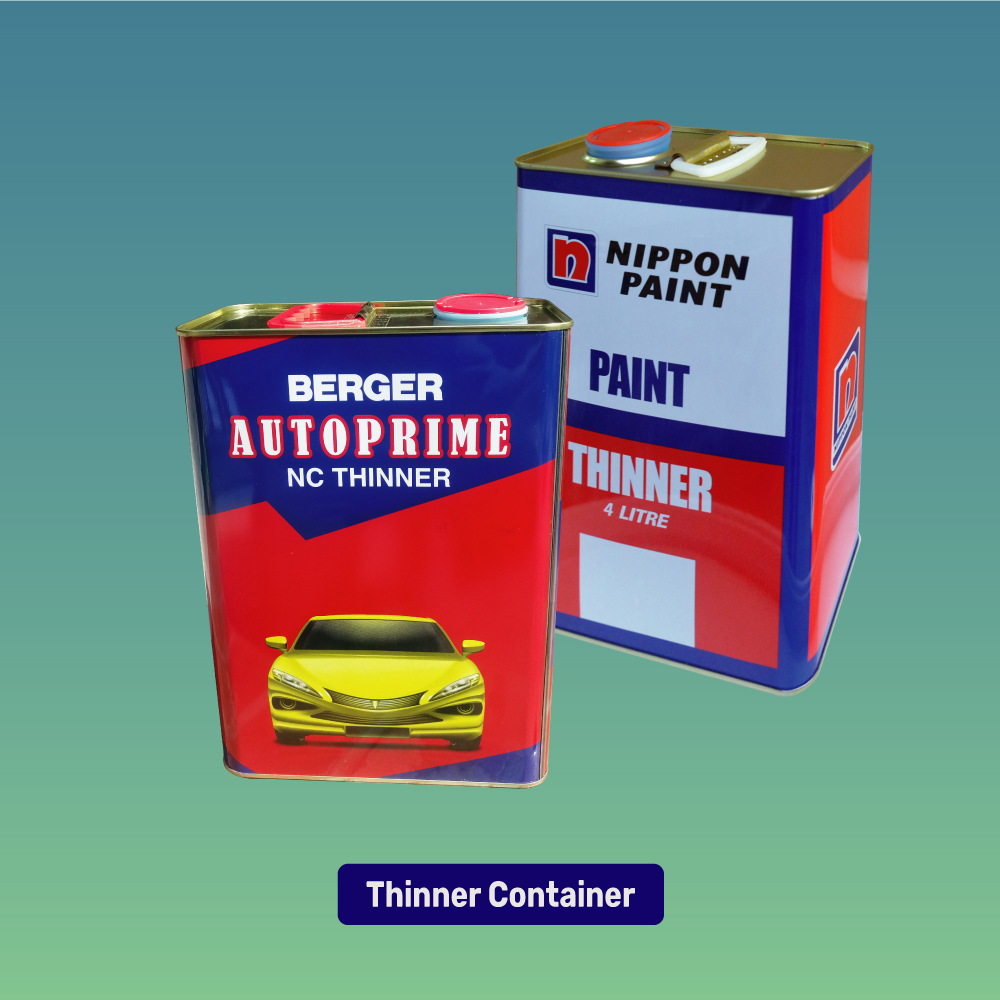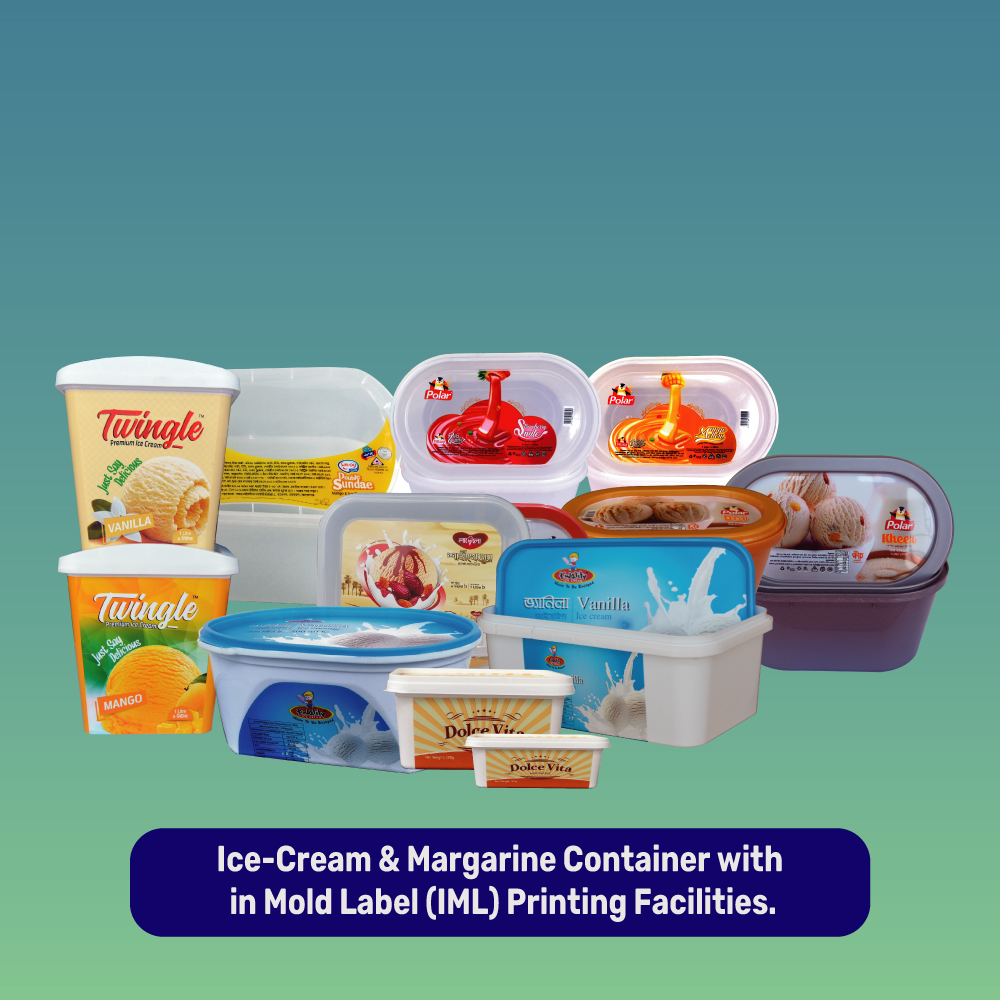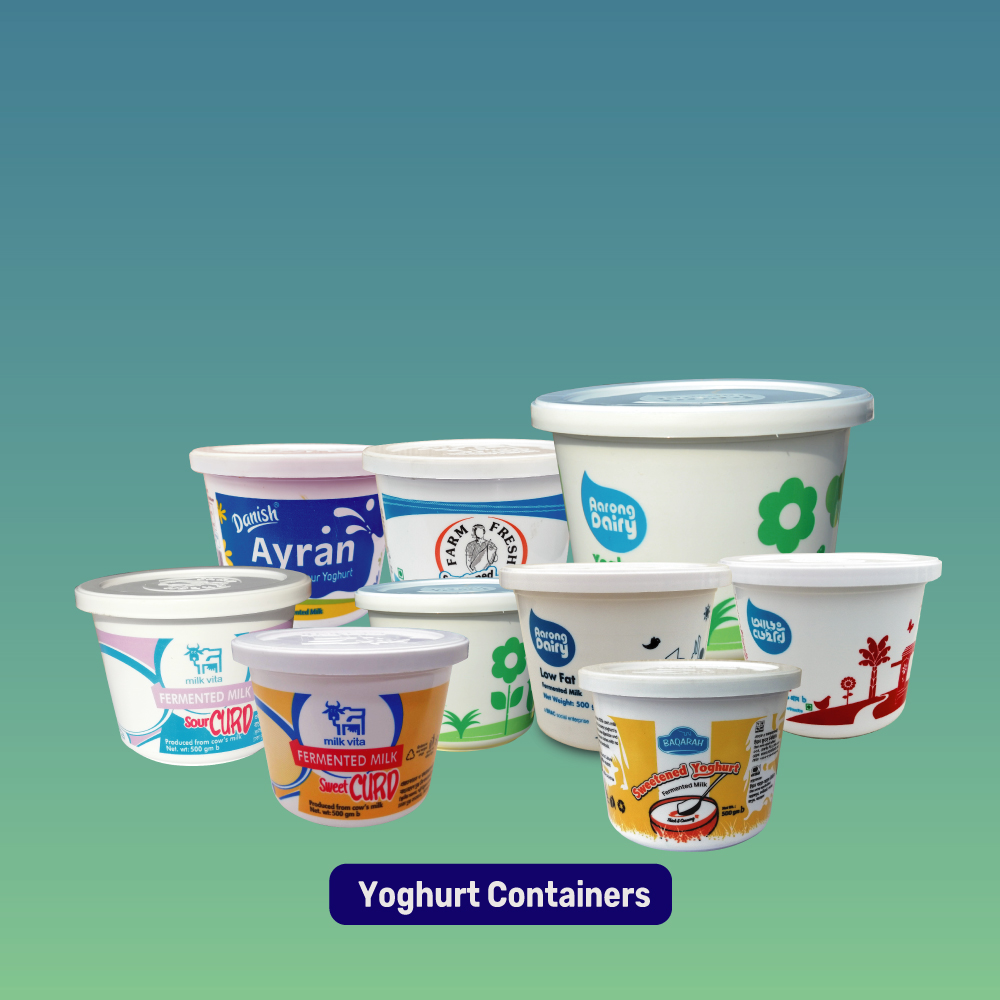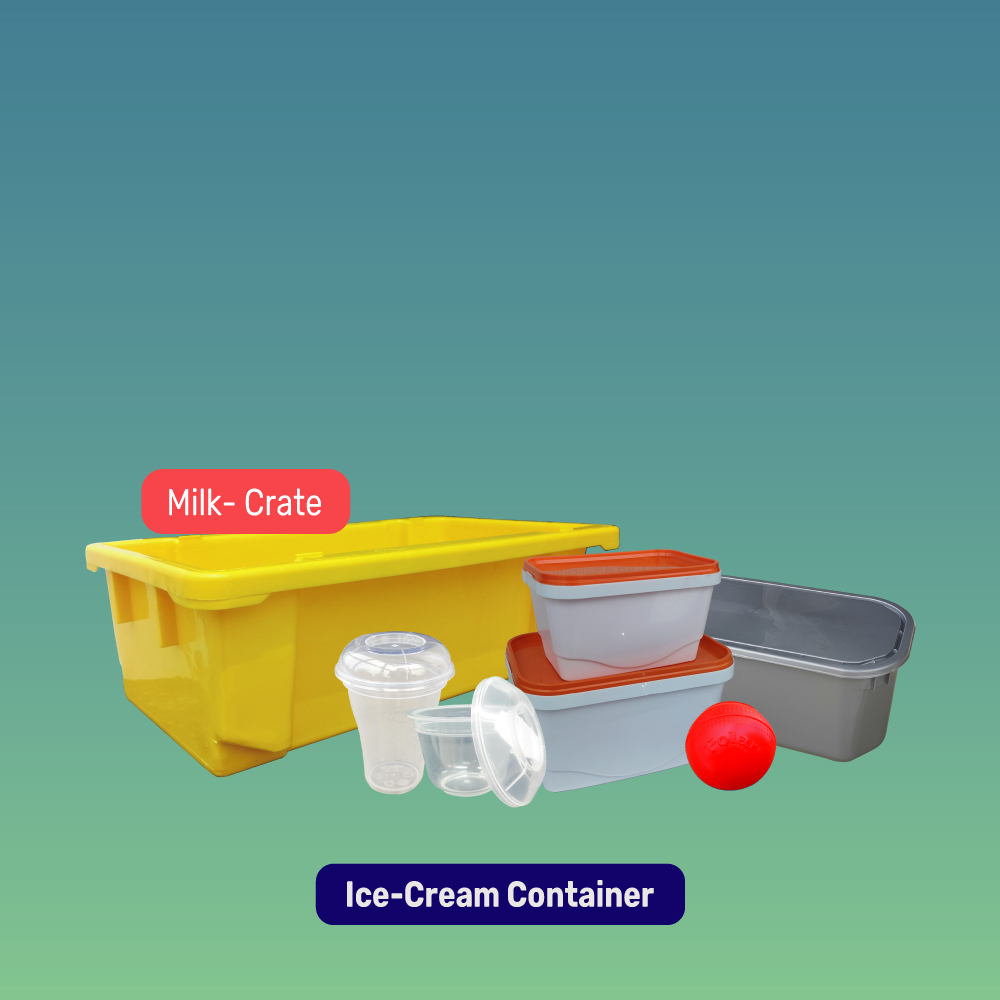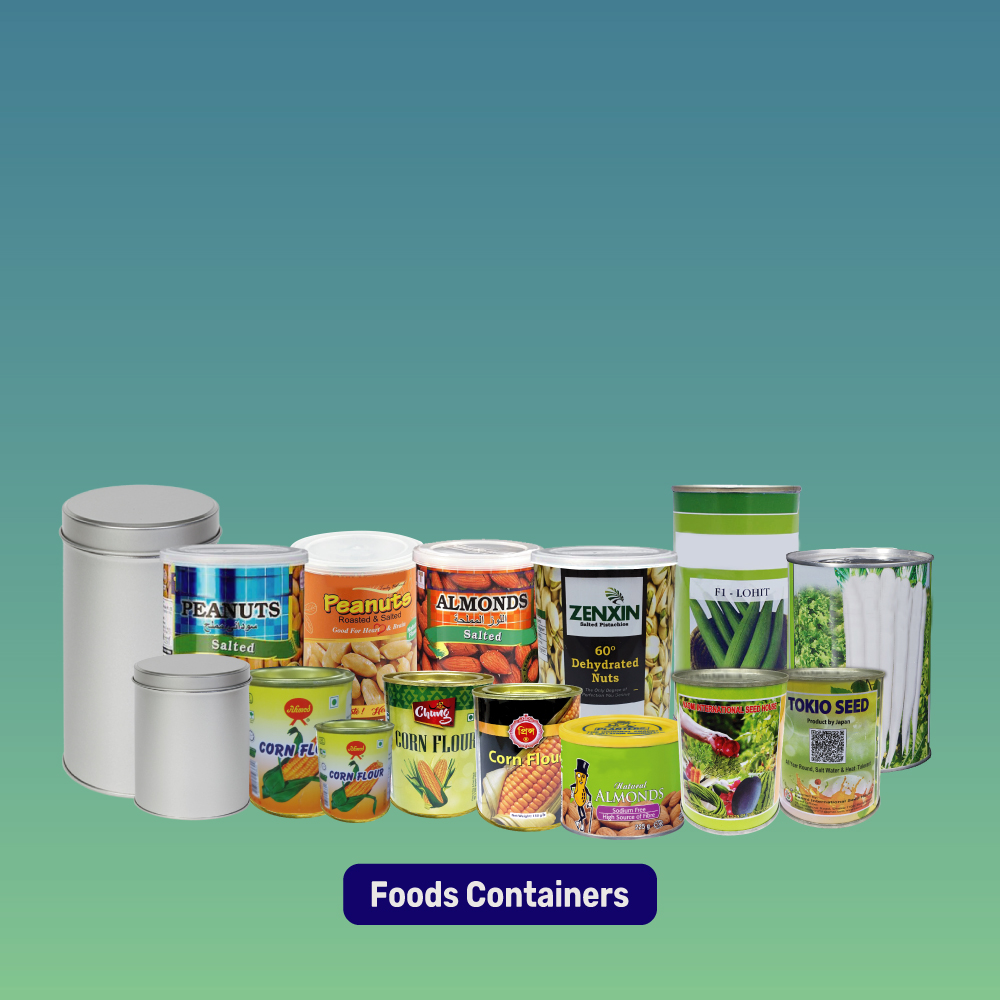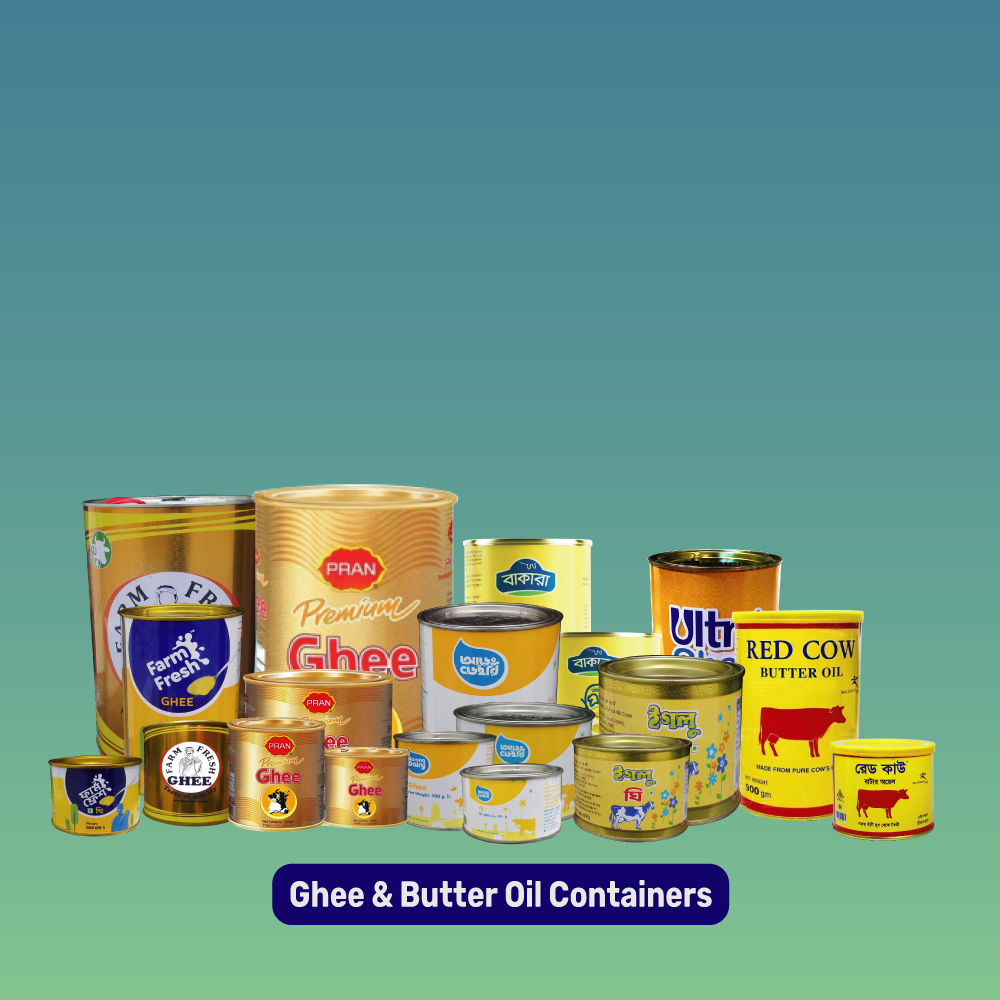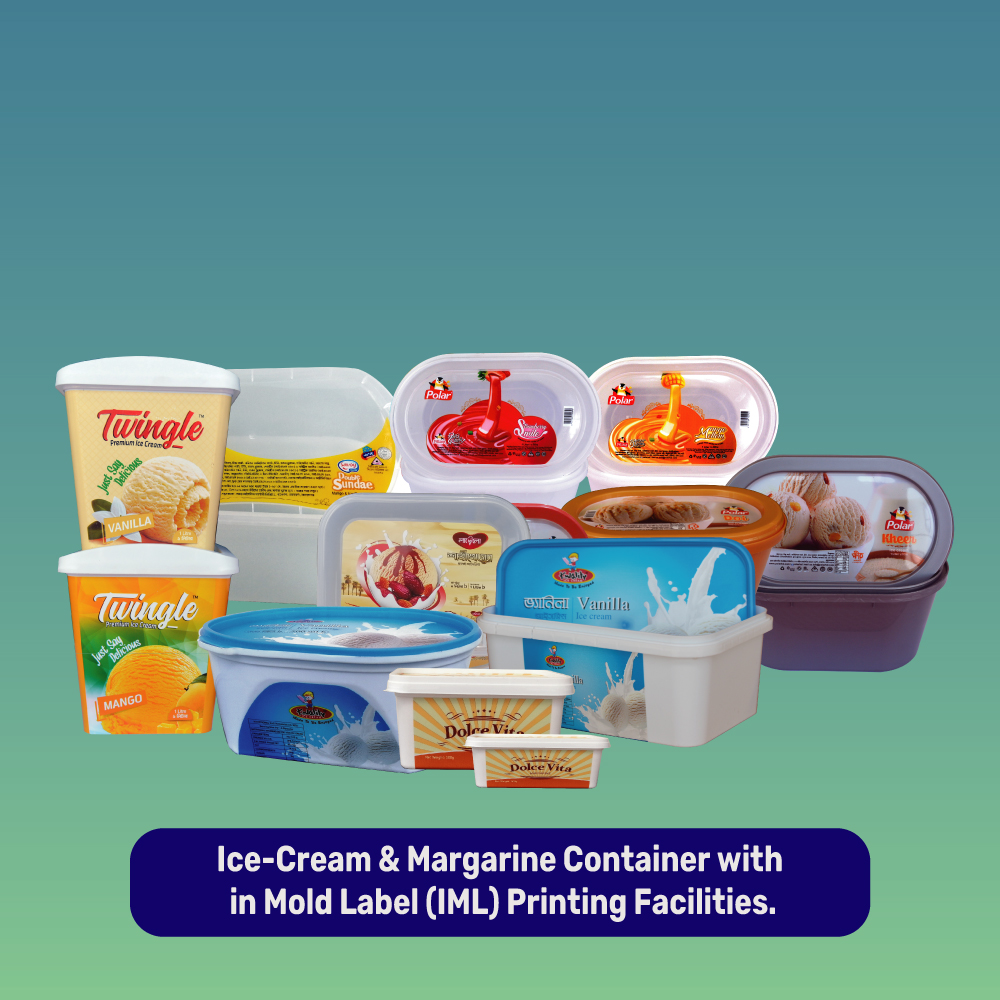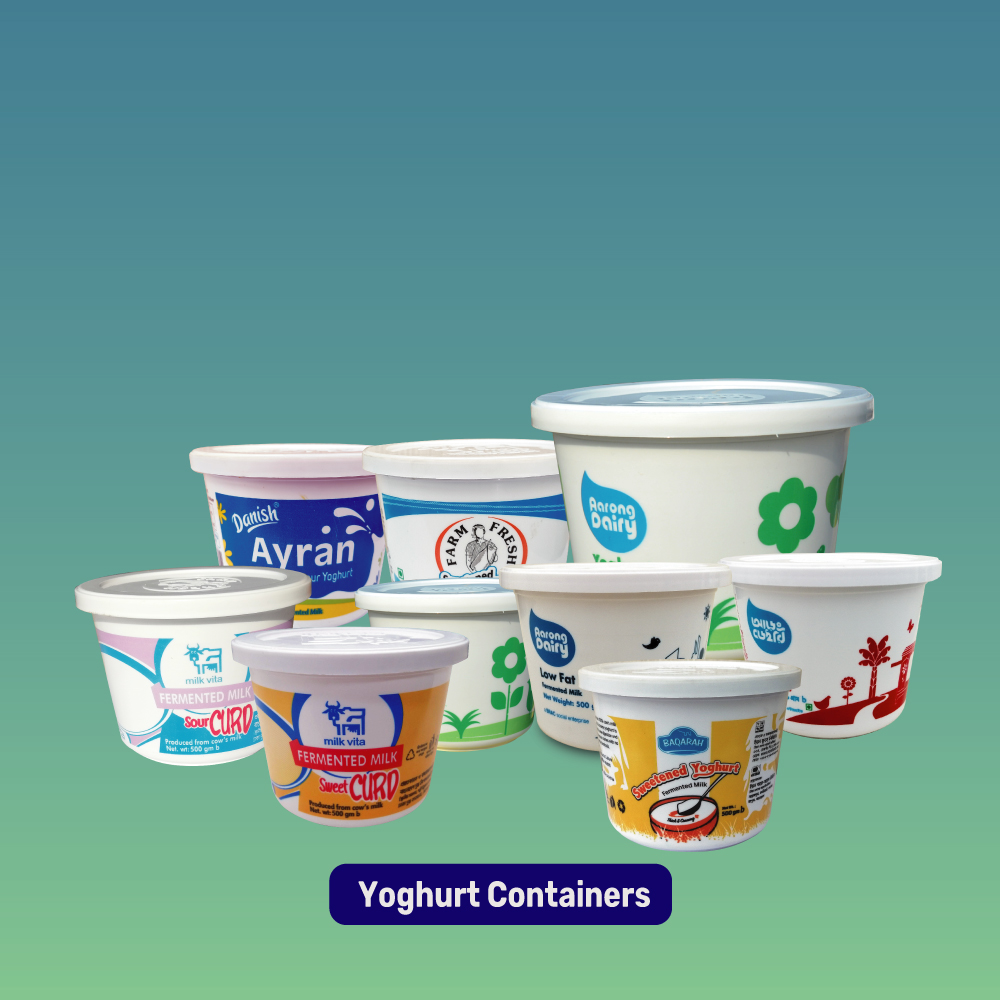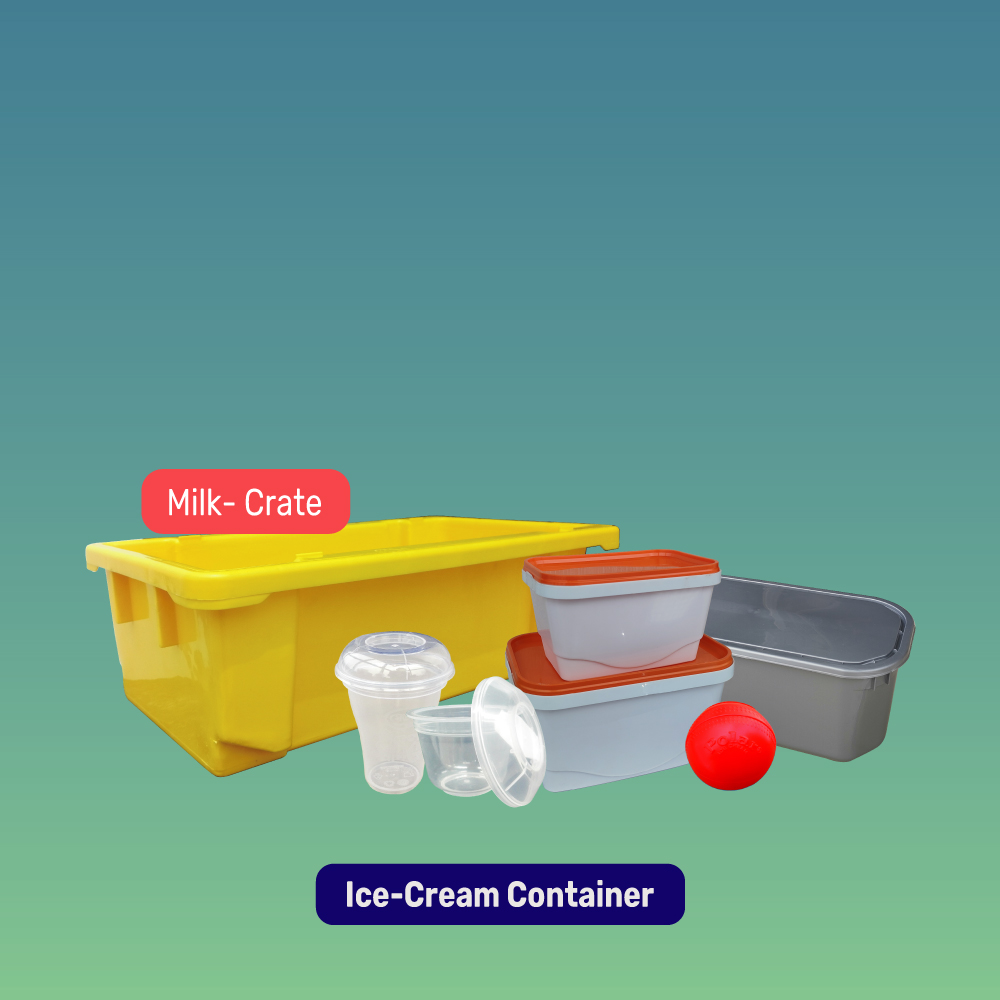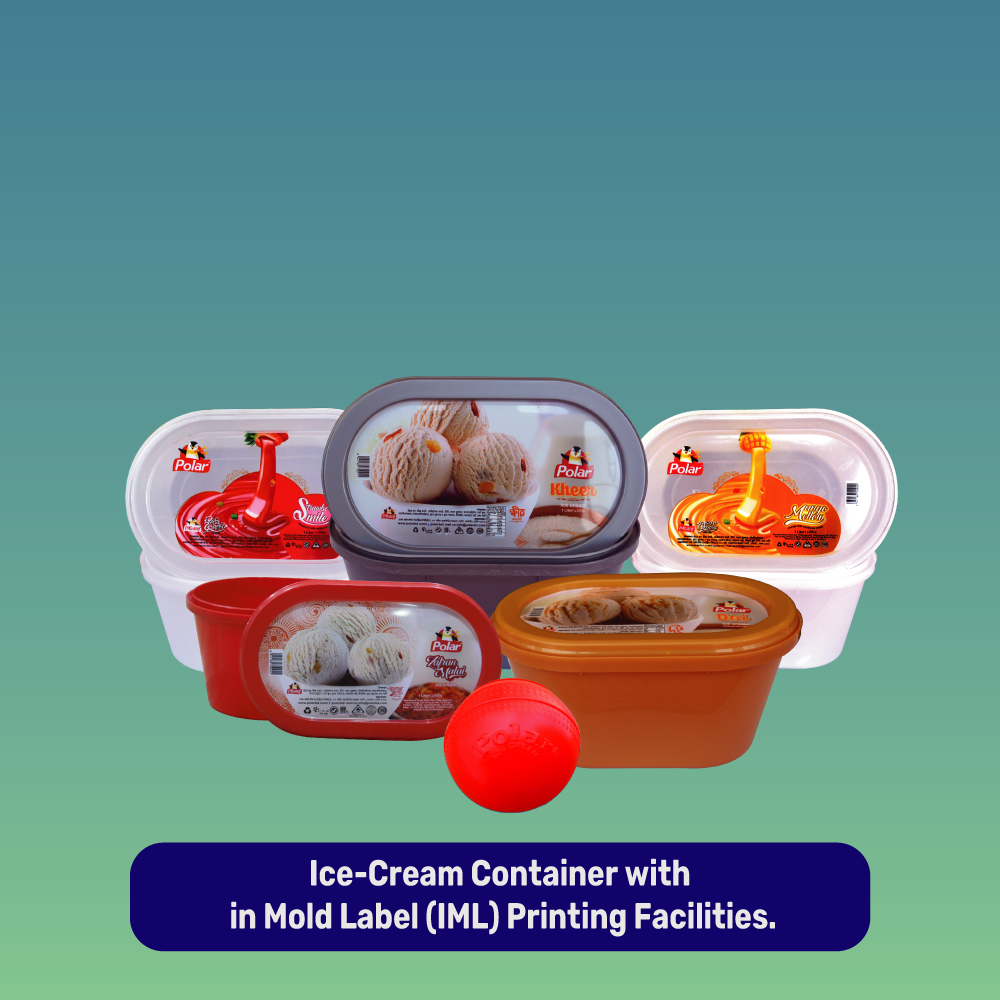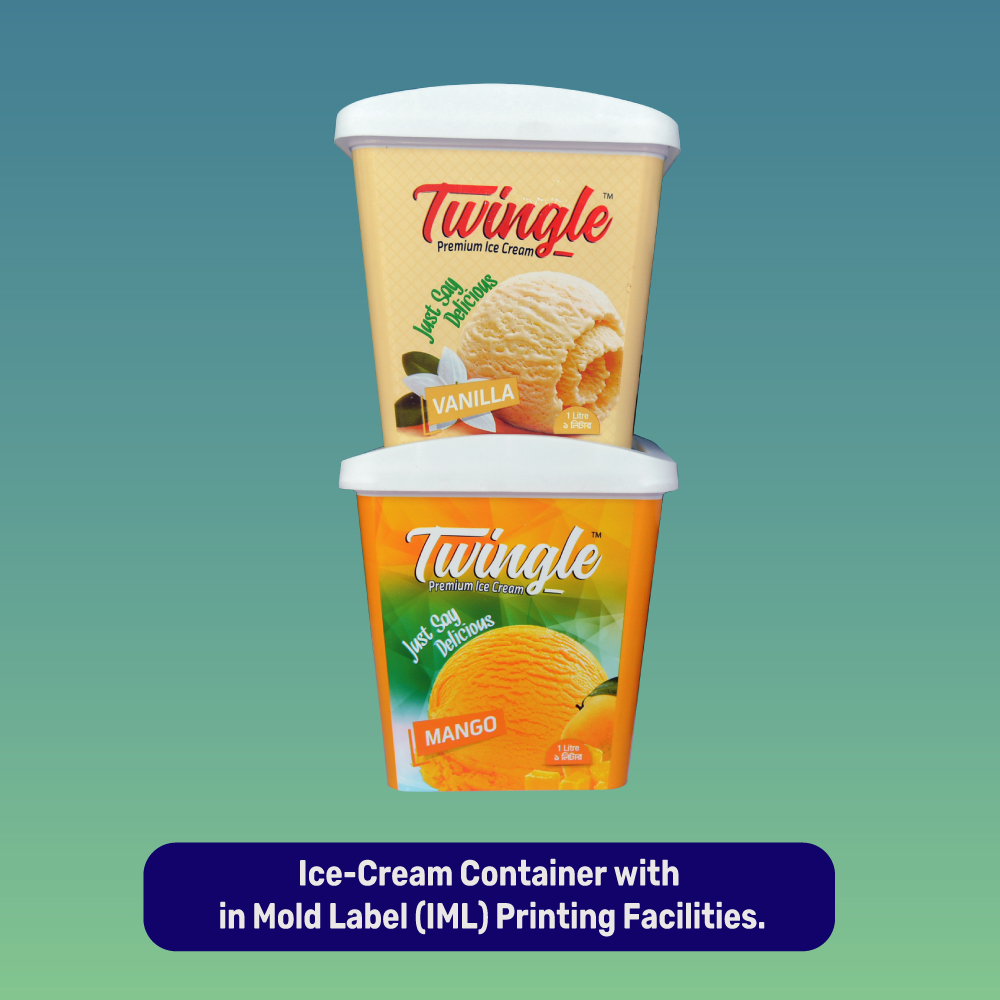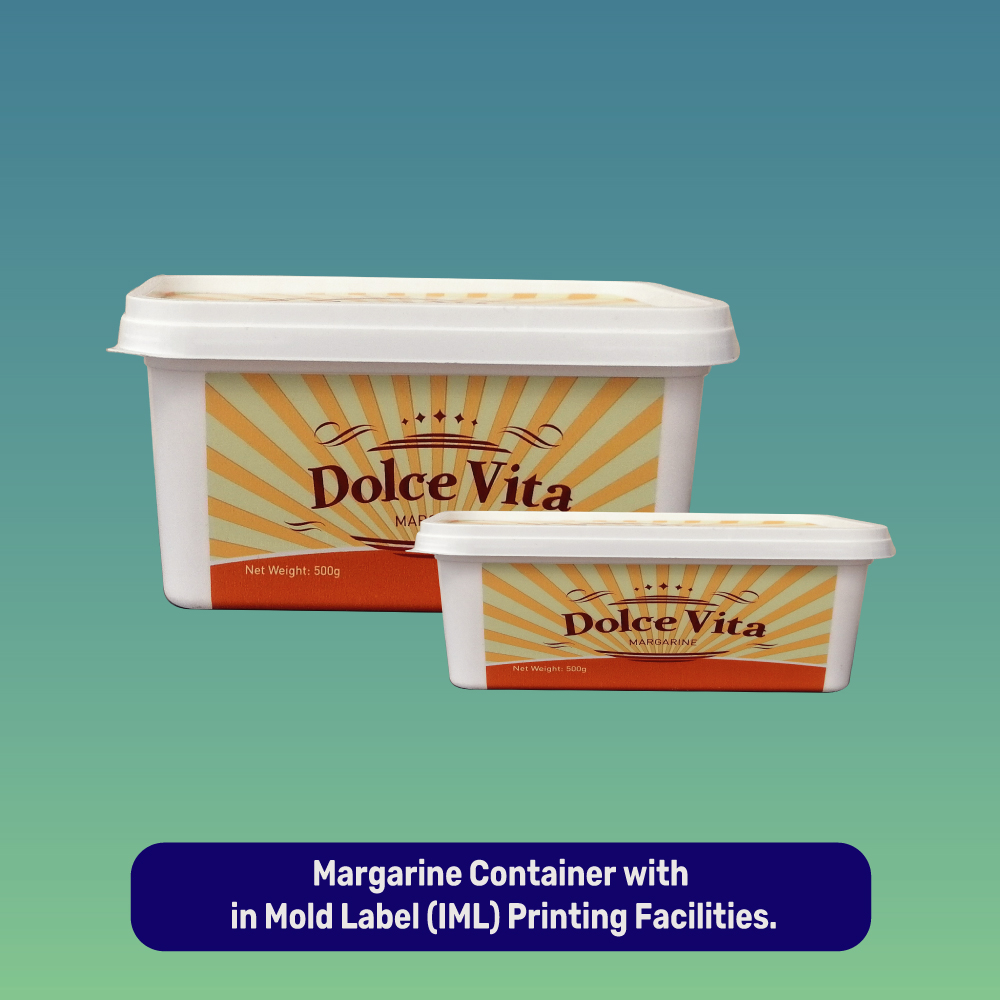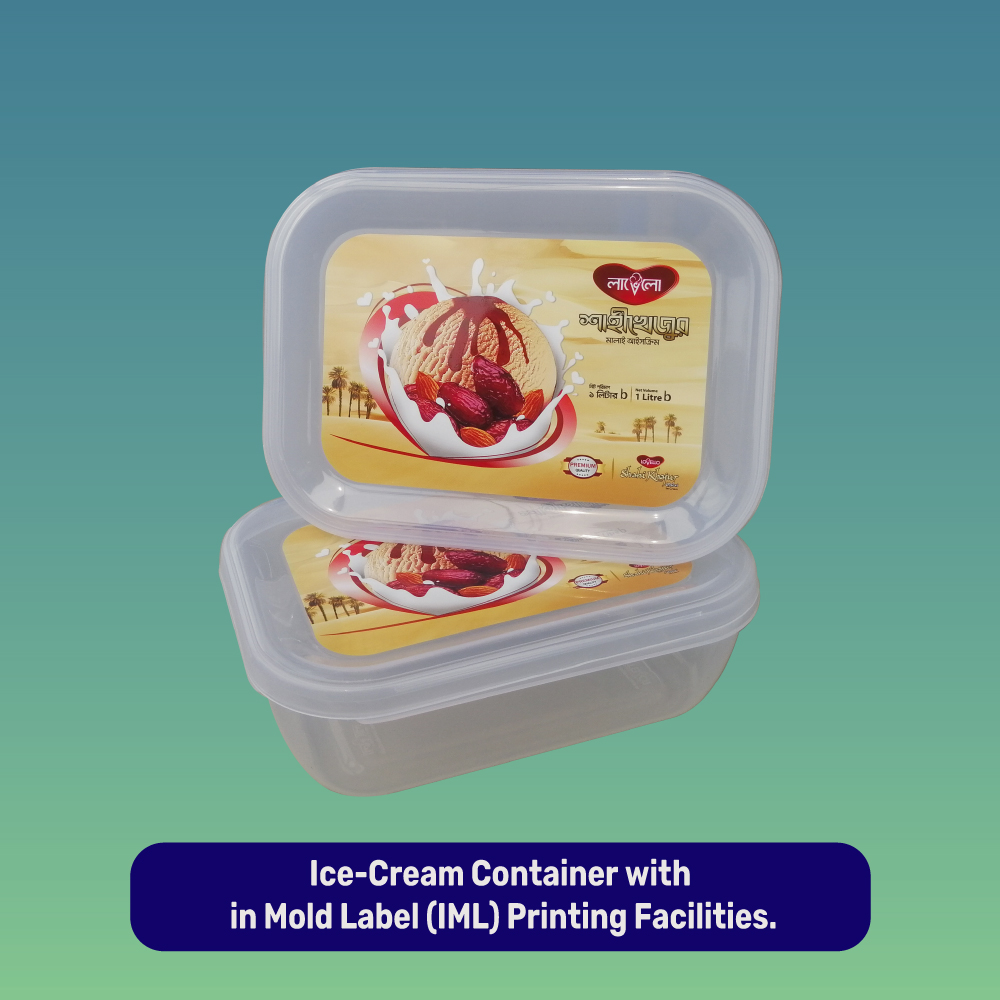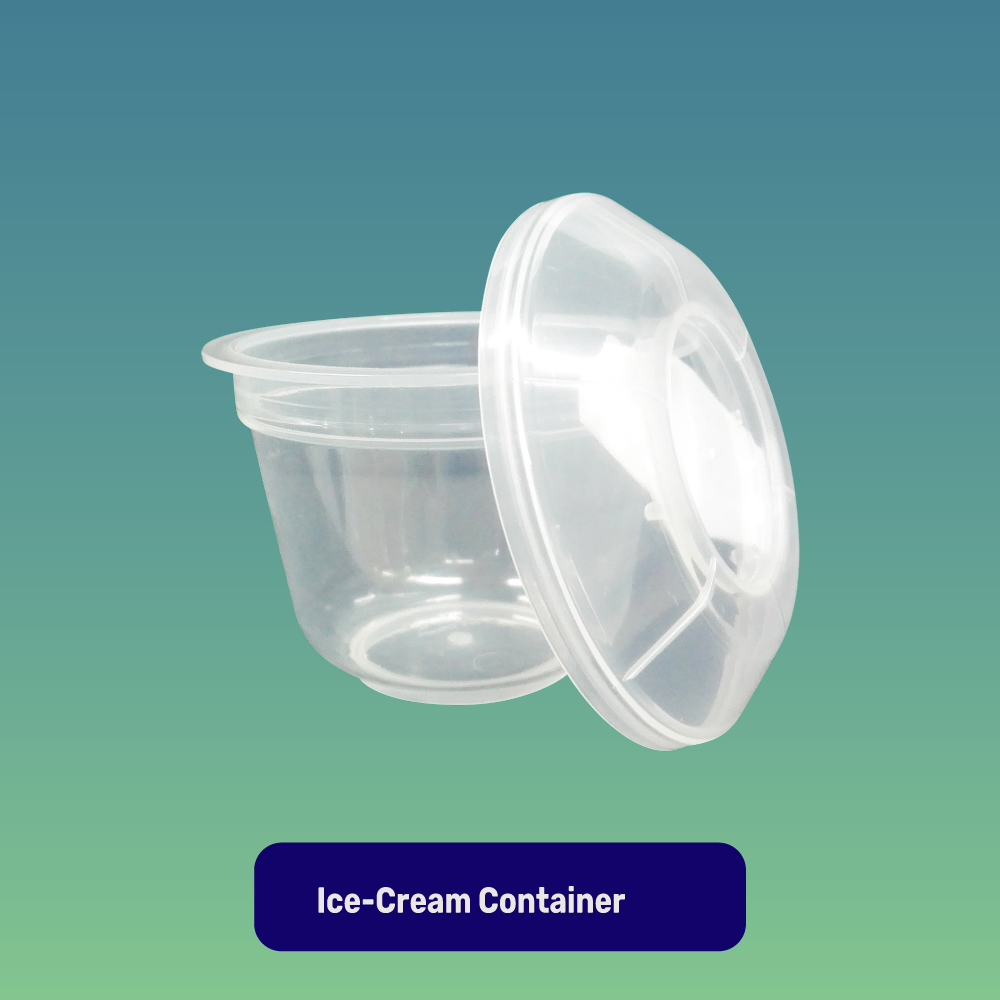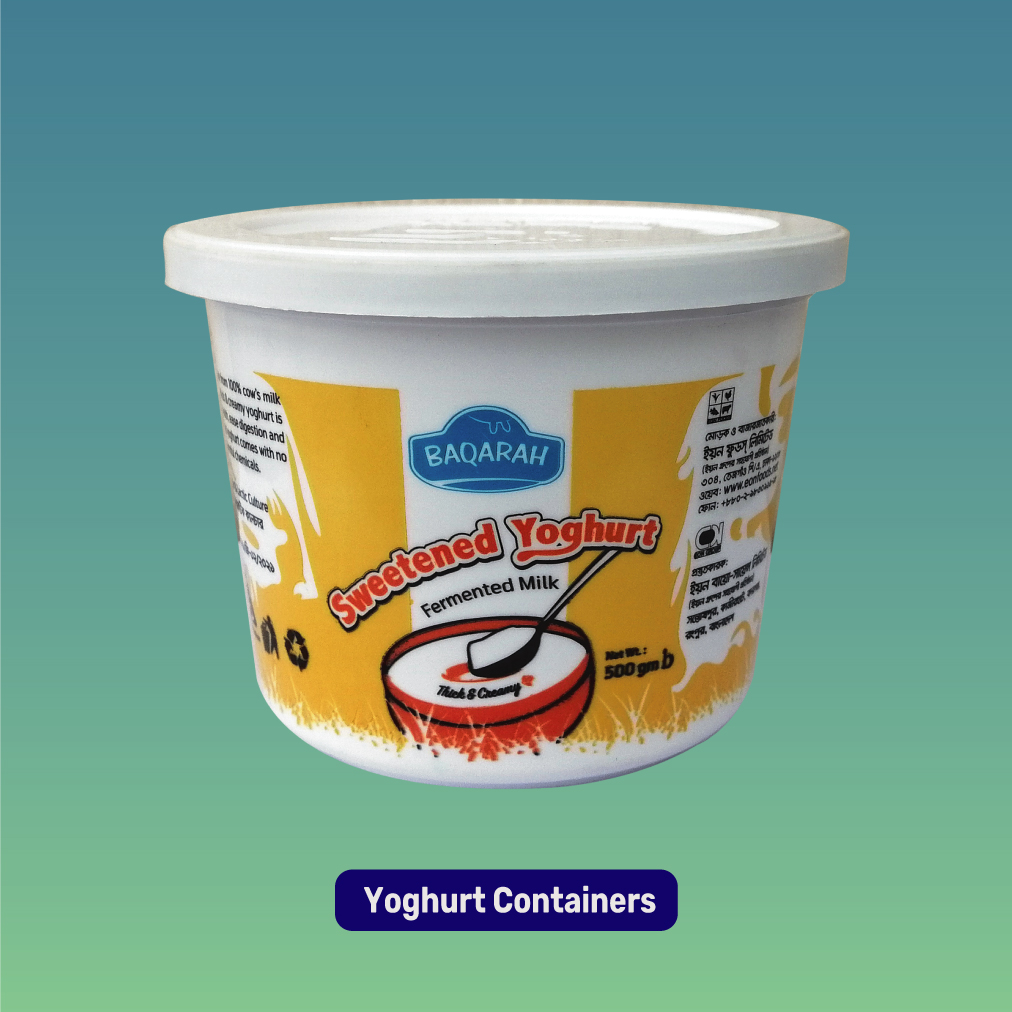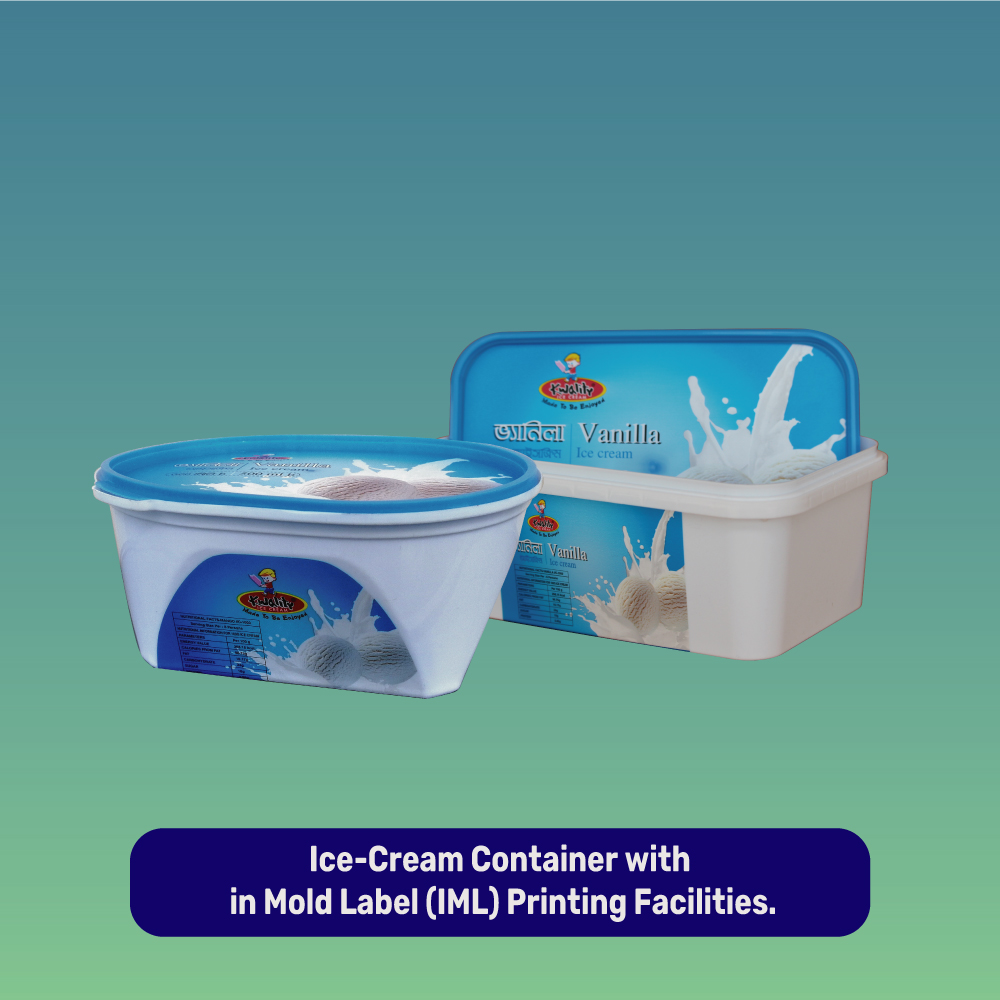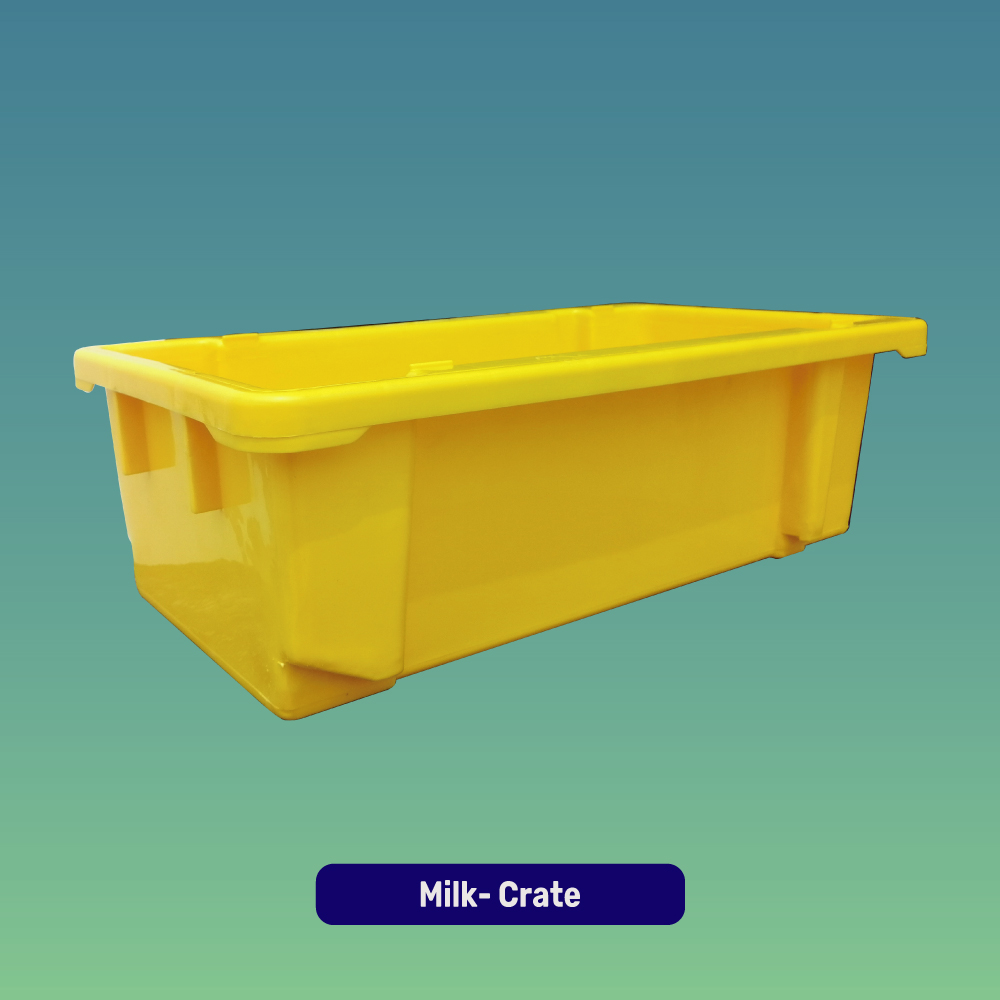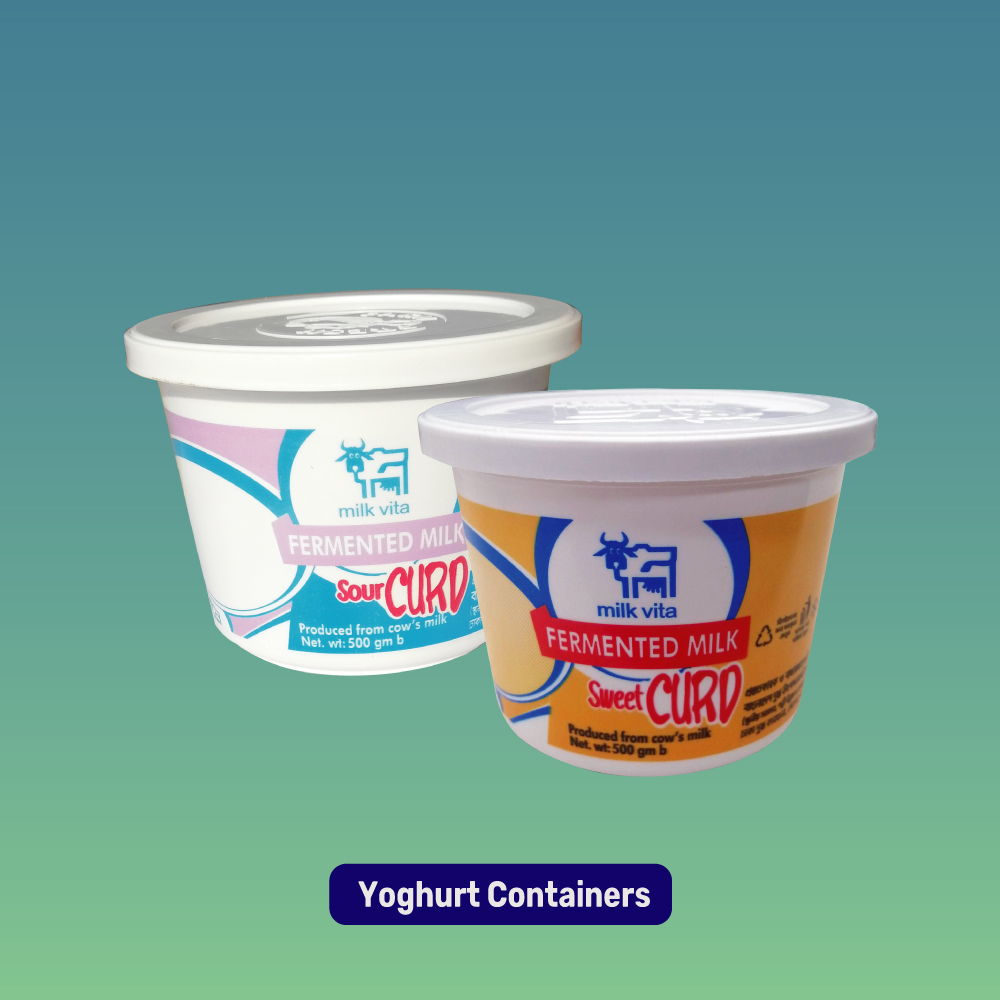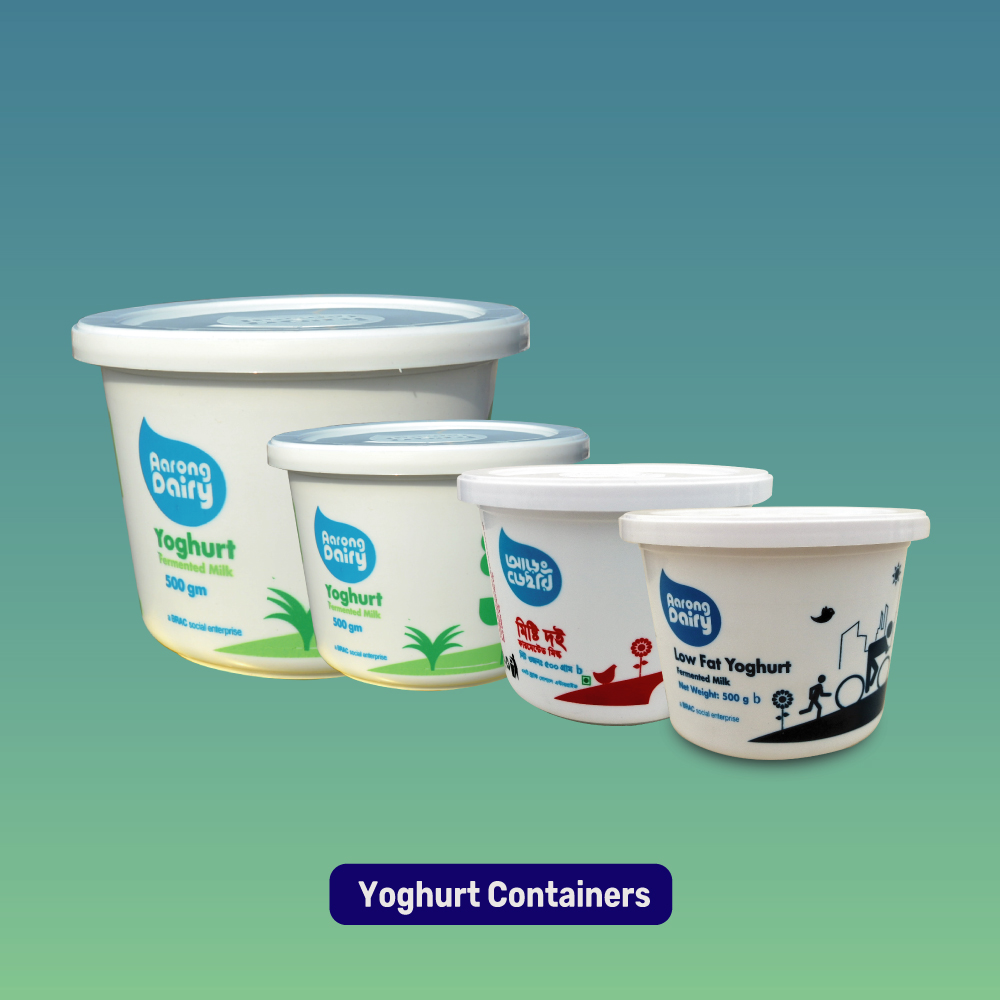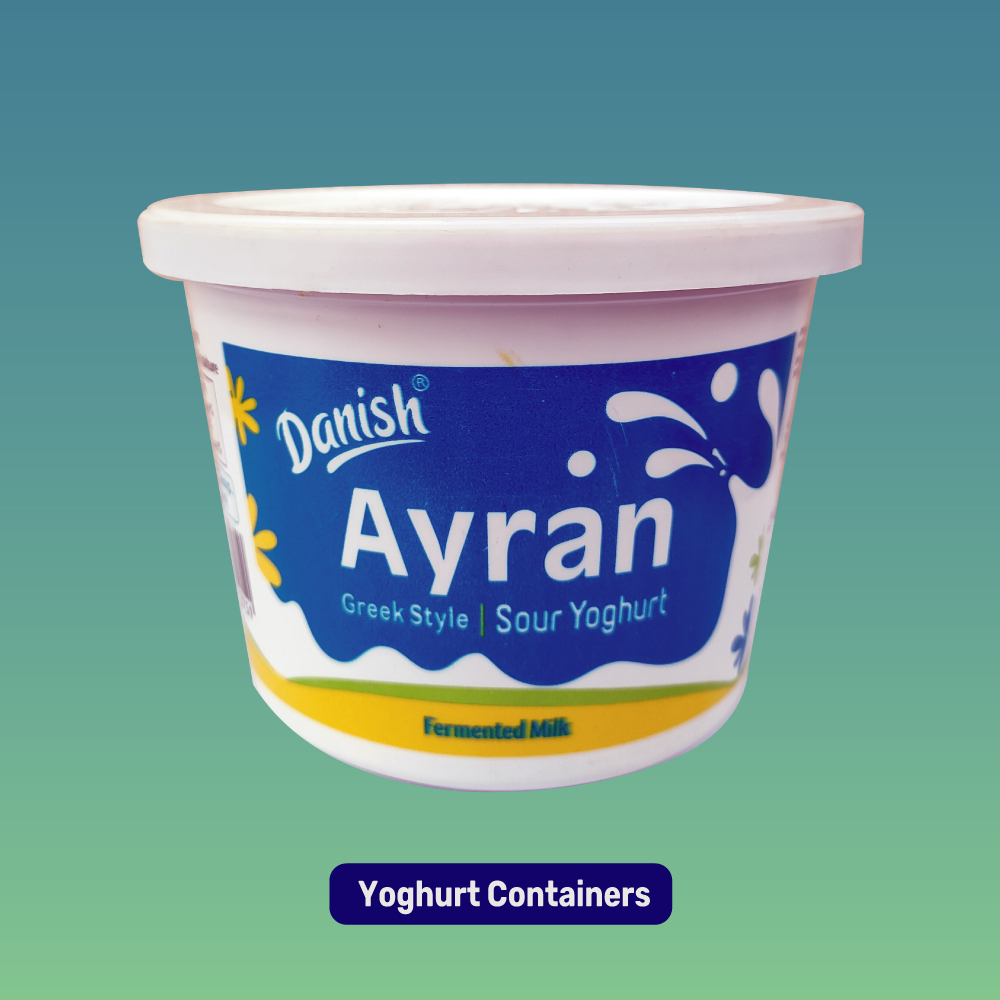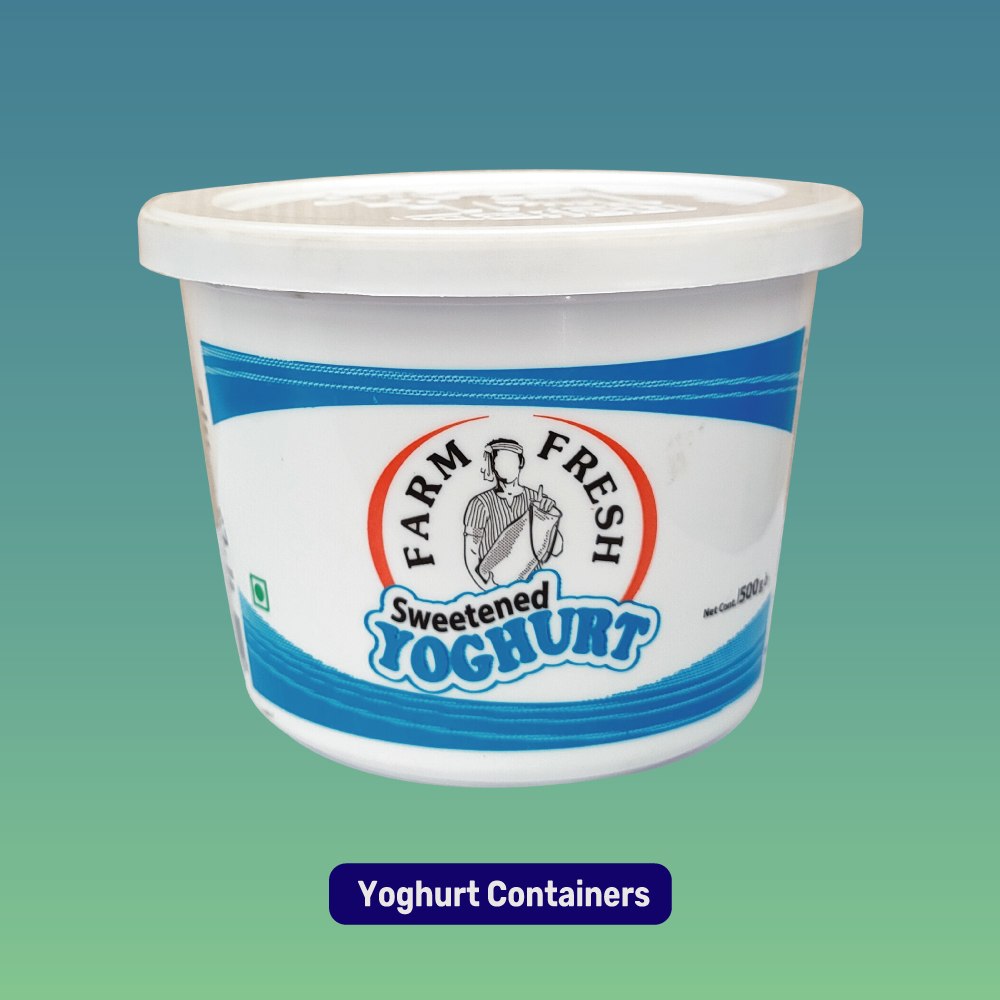 FOOD & BEAVERAGE CONTAINERS
We're beating others from the aspect of dedicated containers for food and beverages. Yeah, we're producing these containers with a focus on keeping plastic containers and beverages. We made these containers in a special way that preserves your food items for a long time.
Believe it or not but when the container is good in quality, the product inside gains more power to lead a long-lasting life. We're one of the most beloved container manufacturers in Bangladesh from this aspect.