The company commenced its journey back in 1992 in a very limited scope with scarce resources. Its stride was initiated from the port city of chittagong. At the inception stage it was a family enterprise with no business background of the persons behind. It had to pass through many vicissitudes of business prior to coming to the present position.
At the inception, the company had its main focus in metal package manufacturing and printing thereon for the paint sector. However, in course of time, due to the age demand, it also started making rigid plastic packing items for Industrial use. Over the period, it also ensued making both rigid plastic and metal packing items for other industrial sectors as well beyond Paint.
Its dominant concentration is on rigid Industrial Packaging Materials, nevertheless its future plan is also to penetrate in almost all plastic consumer and industrial products markets as fit its vision and core competence .
The company has two separate business entities with three different units under the same management. One is in Chittagong with its second unit as well as another entity in Dhaka. The name of the business entity of Chittagong with its second unit at Majukhan, Dhaka is Xclusive Can ltd and that of another one in Dhaka is Q Pail ltd.
Both the factories in Dhaka are ISO 9001: 2015 certified. Moreover Xclusive can Ltd unit in Dhaka is underway to obtain FSSC 22000: 2018 certificate which is meant for Food, Pharma and Cosmetic related items and its primary packaging.Our 2nd stage audit is also completed. The business in Dhaka kicked off in 2007.
The Chittagong part of Xclusive Can Ltd is dealing mainly with metal packaging while its Dhaka part with boh plastic and metal packaging and other items. On the other hand Q Pail Ltd deals with only rigid and flexible plastic packing items. The chittagong factory is at the heart of chittagong city and 2 factories in dhaka are at Tongi and Mazukhan which are respectively only 5 km and 8 km away from Dhaka International Airport.
The 2nd unit of Xclusive Can Ltd has been constructed at the fag end of 2019. This unit has the facility of producing both plastic and metal items under the same roof. Moreover, this factory is fully compliant in all respects and state of the art one. It has been made aiming at catering to the country's various sector/industry specific evolving needs and demands for quality industrial plastic and metal packing items with particular emphasis on food, pharma and cosmetics.
This latest factory is eco-friendly with a dual ventilation system of both natural and mechanical , architecturally robust & aesthetic, hygienic, neat & clean having conducive working environment with all utility services centralized and sophisticated. The factory is also buttressed with latest knowhow, skilled manpower, good management practices, automated production process and facilities. It has a full-fledged Workshop and R&D Lab aided with cutting edge equipment for immediate fixation of any Mold and Die's problem as well as ensuring product's consistent quality and new development . It is also equipped with highly experienced engineers and technicians, managers, strong Quality Assurance Process & team, contractual foreign RM suppliers, and its own delivery transport pool. All its activities and processes are documented and traceable with spelled-out Policy guidelines.
We believe in catering our valued customers fast and best and fostering a theme of growing together with our development partners.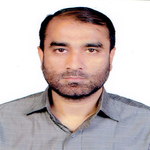 As-Salaam-Alaikum
We have started our journey back in 1992 in a very limited scope with scarce resources. Its journey stared from the port city of Chittagong. At the inception stage it was a family enterprise with no business background of the persons behind. It has to pass through many lassitude of business before coming to present position. The company is mainly in Plastic and Metal Package manufacturing and printing business. However it also deals with other plastic items and its future plan is to penetrate in almost all plastic consumer and industrial products market. Now the company has two separate business entities under the same management- one is in Chittagong and another one is in Dhaka. The name of the Business of Chittagong is Xclusive Can Ltd and that of Dhaka is Q pail Ltd. The business in Dhaka was started in 2007.The Chittagong part of business is dealing mainly with Metal Packaging while Dhaka part with Plastic Packaging and other items. The Chittagong factory is at the heart of Chittagong city and Dhaka factory is at Tongi.

We consider integrity as our core strength. We are honest in our work, and hope to retain this honesty in the years to come. It's our integrity that inspires us to produce the best products, establishing a mutual beneficial relationship with the nation.
Best Regards
Syed Md Nasir
Managing Director
QUALITY ASSURANCE PROCESS
"We never compromise with the quality and follow a zero defect policy"
DISTINCT FEATURES OF OUR PRODUCTS
Made of virgin plastic resin / prime quality metal sheet
Customized as required
Durable
Sag Resilient
Creep withstanding
Excellent Impact Strength
Fair UV Resistant
Dust Anti Blocking and Slippery
Anti-static to dirt and filth
High ESCR (Environmental Stress Crack Resistance)
Excellent toughness
Fair Stiffness
Excellent Stacking
Products printable in various pleasant colors as ordered
High print quality and durability
Accurate fitment to Container and Lid/Cap
High performance in handling, transportation and storing phase
Excellent finish & Gloss
Good color fastness